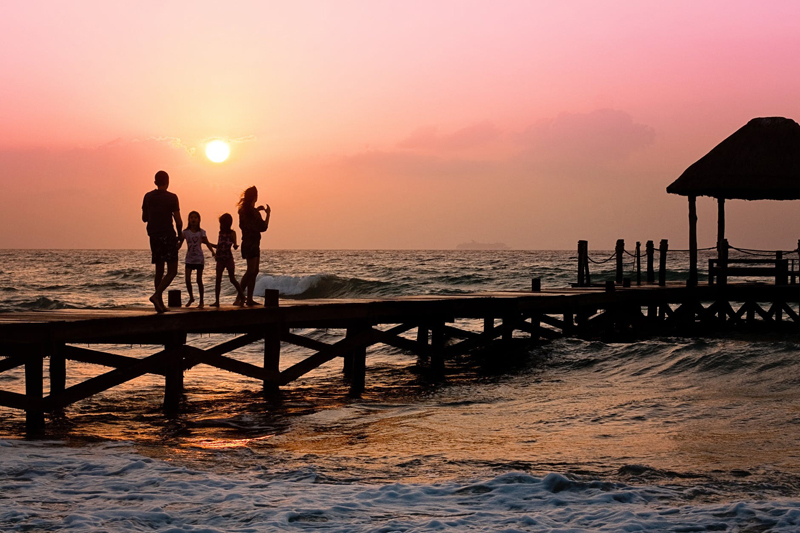 Father's Day is approaching. Though some may not have met their fathers, all of us have one; and all of us have been influenced by a myriad of other fathers throughout our lives.

Did you know that the word 'father' is mentioned 1,126 times in the KJV Bible? (No, I did not spend all morning counting. I let a computer do it for me.) The scriptures are filled with fatherly examples that are still powerful today.

As ruler of the local synagogue, Jarius knew that approaching Christ could cost him everything: his position, income, even his life if they deemed the action blasphemous. But he willingly risked it all to save his daughter. He humbly and faithfully sought the Savior--he didn't leave the task to his wife or anyone else. It was too important to his daughter, and he knew it! Personally seeking Him, Jarius knelt before Divine Power and openly professed his belief in front of the crowds. He knew the Savior had power to save his daughter.

No career, position, paycheck or pressure was more important to Jarius. He had a testimony of the Savior's power and expressed it. Fathers should never be ashamed to share their testimonies. Spoken testimonies are powerful influences on families. Indeed, a father's testimony can change lives.

Yet, something interesting happened. The Savior appeared to get sidetracked when a woman touched the hem of his garment. Stopping, Christ dealt with her problem first—a situation that wasn't fatal. While He helped the woman, word came to Jarius that his beloved daughter has died. Talk about an excuse for bitterness! Jarius could have turned on the Savior; but this humble believer chose to trust Him. Despite his loss, Jarius still brought Christ into his home, even as others "laughed him to scorn" (Mark 5:40). This father knew that the salvation of his family depended on the Lord, and he was right.

The father of the prodigal son also had an interesting situation on his hands. Though his son's request for his inheritance roughly translated to a declaration of, 'I wish you were dead,' this father did not take offense. Rather he lovingly watched and waited for his son's return. When the defeated son began the difficult, humiliating task of returning and 'was yet a great way off, his father saw him, and had compassion, and ran, and fell on his neck, and kissed him" (Luke 15:20). Not a single word of reprimand or berating, no rehashing of bitter words and feelings. Instead, he received his son with joy.

That caused a new problem for the father. The eldest son now refused to join them. Feelings of jealousy and pride, kept the elder son outside the family home. What did the father do? He went to his eldest son. He met him where he was and lovingly told him, "Son, thou art ever with me, and all that I have is thine."

Returns can be difficult. This father understood that. He considered it a privilege to meet each of his children where they were, expressing love for both of them and offering them what he could. When rifts or lifestyle choices tear families apart, a righteous father should be the first to express love and extend support. He should make that difficult call, go knock on that door…and embrace his children with heartfelt love, not criticizing words or lectures.

One of my favorite stories is of Alma the Younger who dealt with a wayward son. After addressing Corianton's sins and how they affected others, Alma lovingly reminded his son of the worth of souls, and the importance and power of repentance. Through the Spirit, this righteous father perceived his son's unspoken concerns and tenderly answered those questions. How he wanted Corianton to know, understand and embrace the Savior's love and great plan!

Finally, in a masterful piece of advice he said, "And now, my son, I desire that ye should let these things trouble you no more, and only let your sins trouble you, with that trouble which shall bring you down unto repentance" (Alma 42:29). What wonderful counsel! After repenting, don't dwell on your sins! Let them go! Alma knew that when repentant people dwell to much on past deeds they can experience discouragement and lose hope. How he loved his son!

These three fathers sought to teach, testify, instill hope, extend love and acceptance, and bring salvation to their families. Yet, for all their wonderful examples, they were merely exhibiting characteristics of our Eternal Father, who does all of these things for us every day. Through prophets, past and present, our Heavenly Father testifies of His love and teaches us eternal truths. Continually He strengthens us and extends hope to the downcast and outcast. The worth of our souls is so great to Him! He loves all of His children and stands ready to accept us into His home. Most of all, through His loving power and great gift we can live again…as families!

Why are fathers important to the Lord? Because families are important!

Happy Father's Day!


Related Articles
Editor's Picks Articles
Top Ten Articles
Previous Features
Site Map





Content copyright © 2022 by T. Lynn Adams. All rights reserved.
This content was written by T. Lynn Adams. If you wish to use this content in any manner, you need written permission. Contact Jamie Rose for details.