3 Wrinkle Treatments for Aging Ethnic Skin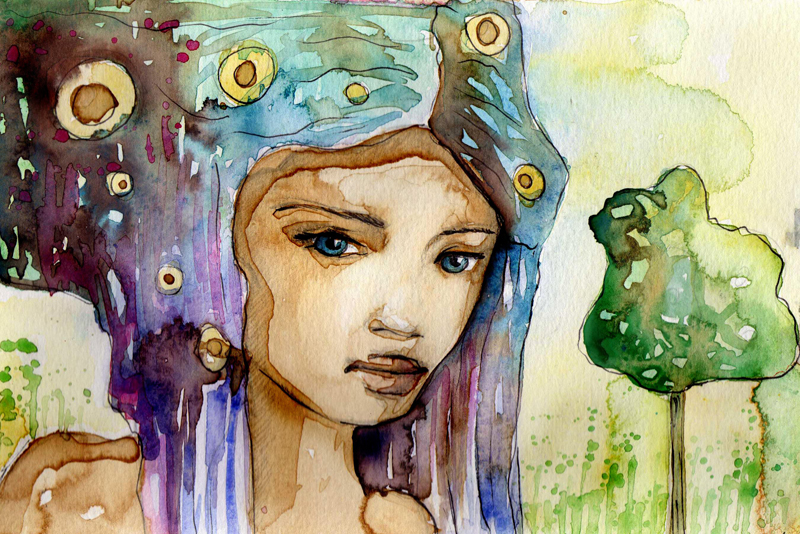 As ethnic skin ages, I personally like the word matures, it goes through a series of changes that produce wrinkles. This is, in large part, what we call the "aging process". Although it's normal, the process is different with each person based on their genetic makeup.
Wrinkles are more of a complex thing than you might realize. Cracks in your skin, a loss of elasticity from uneven sun exposure and a rising level of corrosive enzymes are a few of the elements that cause wrinkles. While it doesn't sound very good to hear that you're getting cracks in your skin, it's part of the process. Side note: Have a Great moisturizer on hand.
There are treatments available and, with a healthy diet and plenty of water intake, you can delay or prevent your beautiful skin from having a serious wrinkle problem.
Here are 3 wrinkle treatments for Aging Ethnic Skin:
• Retinoic Acid (Vitamin A)
– Retinioc comes from a conversion of retinol and beta-carotene. This is more commonly known as vitamin A. While vitamin A has been known for improving the eyesight, it's skin care properties were discovered in the late 70's by Albert Kligman, MD, PHD.
In his research for an acne medication, he noticed that his subjects were seeing improvement, not only in their skin tone and texture, but also their wrinkles. Retin-A (the given name by the good doctor) has been shown to produce more collagen as opposed to collagen degrading enzymes.
Retin-A thins the upper layer of the skin which reduces wrinkles on the surface.
• Vitamin C
– Vitamin C (also known as ascorbic acid) is one of the most powerful wrinkle fighting vitamins for ethnic skin. It stops collagen degrading enzymes in their tracks by stimulating enzymes that produce binding collagen.
Although vitamin C goes into your skin slowly (sometimes taking days to reach the dermis-your inner skin layer) and can be unstable in its purest form, it remains the leader in collagen building and wrinkle fighting. We can't forget, also, that Vitamin C can be taken internally. Treat your beautiful bronzed skin topically as directed, but also take advantage of the fruits, vegetables and supplements on the market that will give you the internal advantage.
• Exfoliation
– Exfoliation is defined as the peeling off in flakes or scales or bark of dead skin. Exfoliating keeps ethnic skin soft and glowing. It helps to speed up your skins natural renewal process enabling your moisturizer to penetrate deeply into your skin. It helps with the discoloration of skin tone. Most important of all, when done in routine, it helps bring out visibly brighter skin and keeps those wrinkles in check.
While exfoliation should be done routinely, it should not be overdone. Twice a week will give you the results you need to see its effect on your wrinkles.
Exfoliation, Vitamin A and Vitamin C are just a few of many natural ways to handle wrinkles and uneven skin tone. Again, wrinkles are caused by a number of changes that happen with your skin during the aging process.
As a person considered to have ethnic skin, with a good diet, plenty of water, proper topical treatment and patience, you'll be happy with the results you see in your skin for many years to come.
Dedicated To Your Beauty
Juliette's Website
https://www.nyrajuskincare.com


Related Articles
Editor's Picks Articles
Top Ten Articles
Previous Features
Site Map





Content copyright © 2022 by Juliette Samuel. All rights reserved.
This content was written by Juliette Samuel. If you wish to use this content in any manner, you need written permission. Contact Juliette Samuel for details.