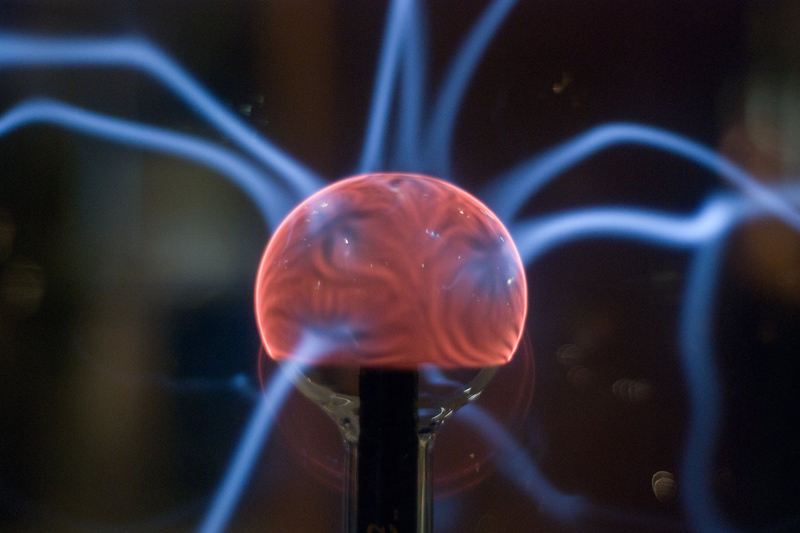 The show with the tagline "The 21st century is when it all changes," is a more adult, darker, sexier scifi TV series than its predecessor, "Doctor Who." It's set in Cardiff, Wales, where a time rift is located. Some of the same enemies appear, and the fate of some of Torchwood's characters are tied in to the adventures of the traveling Time Lord. But in "Torchwood" there's more graphic violence, more adult themes, more romance and sex (heterosexual and homosexual) and more angst. The show, to date, features two full series (seasons) of 13 episodes. A five-part miniseres called "Children of Earth" comprised the third series; a series of four BBC 45-minute radio plays bridged the period between the end of the second season and the beginning of "Children of Earth." A fourth series is currently said to be in the works; rumors put it in the U.S. this time, with a couple of American agents set to join the Torchwood team.

Warning: THERE ARE MAJOR SPOILERS AHEAD. Don't continue if you don't want to know what happens.

The Backstory

The series began in 2006 as a spinoff of "Doctor Who" featuring the popular character Captain Jack Harkness, played by the easy-on-the-eyes John Barrowman. His character met the Time Lord while he was a renegade time agent, trying to con the Doctor (Christopher Eccleston) and his companion Rose (Billie Piper) into purchasing a stolen Chula warship (which turned out to be a medical supply ship). He tagged along with the Doctor for a few episodes before dying trying to defend Satellite 5 against the Daleks. Rose, having absorbed powers from a time vortex, restores him to life and makes him immortal.

Enter Torchwood. It's no accident that the name of this group is an anagram of the words "Doctor Who." The Torchwood Institute was created in the late 1800s after Queen Victoria had an encounter with the Time Lord. Guessing that the Doctor may not always be around to save the Earth, the queen set up the secret group to battle extraterrestrial and supernatural threats. Jack Harkness, after a Dalek battle that left him immortal and stranded on Earth in the 19th century, helps to establish Torchwood Three along a space-time rift in Cardiff. He hopes the Doctor will return there someday to refuel the TARDIS.

In the meantime, he and the other members of Torchwood spend the course of the series seeking out aliens and alien artifacts in an attempt to protect the Earth from otherworldly menaces. It's a dangerous job, but somebody's got to do it.

The Characters

Captain Jack Harkness (John Barrowman): Recruited to the time agency at a young age, this 51st century resident turned renegade and joined the Doctor briefly before becoming immortal, getting stranded on Earth in the 1800s and living there through the present day. To the members of Torchwood, who haven't had the benefit of the Doctor's acquaintance, Harkness has a mysterious past and a strange obsession. His most prized possession is a disembodied hand (a leftover from the Doctor's regeneration). He hopes that the Doctor can solve his immortality "problem." But over the course of the series we discover a few things about Jack, including his guilt over the presumed death of his brother, his past romances and his possible ultimate destiny. Like all characters on "Torchwood," Jack is omnisexual, and he has romantic dalliances with Ianto Jones, among others.

Gwen Cooper (Eve Myles): In the first episode of "Torchwood," Gwen was a run-of-the-mill Cardiff cop. But after seeing a Weevil do some damage in a hospital during a murder investigation, she witnesses the actions of Torchwood and pursues the lead straight to Torchwood headquarters. Although Jack gives her an amnesia pill (retcon) so that she forgets what she's learned, she is able to give herself a memory cue to fight off complete forgetfulness. The murderer eventually proves to be a member of Torchwood, and Jack recruits Gwen in her place. She is the only member of the group who even attempts to have a normal life outside of work, and this gives her a more empathetic perspective that serves Torchwood well. She eventually becomes the leader of Torchwood in Jack's absence. She also gets married during the course of the show.

Owen Harper (Burn Gorman): He's the resident doctor at Torchwood, an arrogant and sometimes unlikeable character who has an affair with Gwen and taunts Tosh, who has a deep and abiding affection for him. As time goes on, you do see a softer side of Owen, especially when he falls in love for real with a female pilot misplaced in the time continuum. He tries to commit suicide, but Jack rescues him. He's shot dead at a professor at an alien research facility, but is brought back to life for a few minutes by an alien artifact to say goodbye. He stays alive, but without the power to heal himself, until the season two finale when he and Tosh save everyone from a giant nuclear explosion.

Toshiko Sato (Naoko Mori): Tosh, a calm and sensible character, also lacks confidence in her social skills. She is Torchwood's computer and technology expert who had been blackmailed into stealing alien technology in return for her mother's safety before she was caught by UNIT and then rescued and recruited by Jack. During the course of the series she has several heartbreaks, caused by an alien named Mary, a World War I soldier cryogenically frozen, and Owen, who never seems to notice that she's in love with him. Finally, the two begin to get closer, but then Owen dies, which dampens things slightly. She remotely helps Owen avert a nuclear disaster in the season two finale, "Exit Wounds," but dies of a fatal wound.

Ianto Jones (Gareth David-Lloyd): Ianto is the character we know the least about at the beginning of the series. He's basically the well-dressed guy who orders the pizza, gets the tea, and mans the tourist office that acts as a cover for Torchwood's home base. But as the series goes on his role becomes more developed. We discover his deep, dark secret--that he's hiding his ex-girlfriend-turned-Cyberman in the basement. We know he's sleeping with Jack. And in season two, he becomes a regular team member, joining the rest of the team on their adventures. Eventually we find out he's got a sister; but he dies in an invasion during the fourth day of "Children of Earth" before we can learn much more.

Some notable stars who have appeared on Torchwood include Dr. Martha Jones (Freeman Agyeman), one of the Doctor's companions, and James Marsters as Captain John Hart. American actor Alan Dale has also appeared.

Stay tuned for Torchwood 102, in which we look at the some of the show's notable episodes, enemies and developing plotlines.

















You Should Also Read:
Torchwood Season 1 Episode Guide
BBC Official Torchwood Website


Related Articles
Editor's Picks Articles
Top Ten Articles
Previous Features
Site Map





Content copyright © 2022 by Helen Angela Lee. All rights reserved.
This content was written by Helen Angela Lee. If you wish to use this content in any manner, you need written permission. Contact Helen Angela Lee for details.