Dog Food Recalls and What They Mean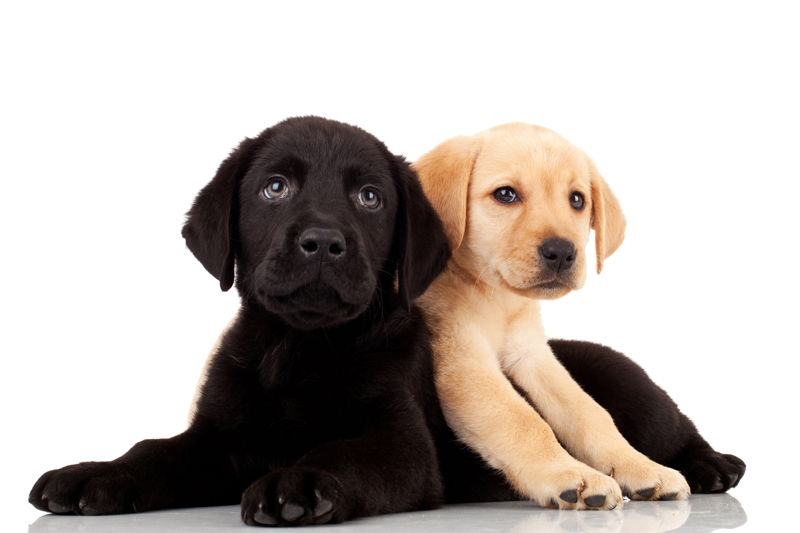 There's fewer things more frightening to a dog owner than seeing a news story announcing the recall of their pup's favorite food. Often, the story will specify why it's being recalled, the brand and what store's shelves are affected. But how do these recalls really work, and who holds the companies that feed our beloved pets responsible?

In the United States, dog food is regulated by the same organization that governs human food - the Food and Drug Administration. While guidelines for pet foods aren't as strict, companies must still adhere to some federal regulations. The conditions in the factories that produce this food must be deemed sanitary and live up to a list of guidelines. The food has to be labeled, and the ingredients on the label must be accurate -- that means no passing off chicken bits as whole beef.

Dog food -- along with all the individual ingredients in it -- must be appropriate for consumption. The FDA ensures that the food will not cause illness, but does not regulate how healthy a food may be for your dog; that's where doing your research and choosing the right food becomes important. (The FDA does, however, regulate specific, printed statements on how the food will improve urinary function or help maintain healthy teeth or gums.)

The safety and ingredient regulations are designed to help ensure that the food is safe. Canned foods are one of the most strictly regulated types, as microorganisms present in the food can quickly lead to contamination and the development of illness.

Overall, dog food recalls are few and far between. They are usually restricted to one brand, one type, or one location. The FDA is responsible for ordering these recalls only on occasion, and most of the recalls are voluntary on the part of the manufacturer. When the FDA issues the recall, that generally means that someone has contacted them with reports of sick pets or health code violations on the part of the manufacturer.

Dog food recalls can be issued for a variety of reasons, but are generally only done when ingesting the food means the chance of illness or even death. Common problems in both dry and canned food include infestation with mold or any of a number of microorganisms such as the bacteria that causes salmonella. (Salmonella is one of the most common causes of rawhide recalls as well as dog food.)

A company can also issue a recall if testing discovers high amounts of vitamins or nutrients in the food. If some of these substances are present in too high a concentration, it can result in poisoning or overdose.

Some recalls are issued as soon as a problem is discovered, but others can take some time. In some cases, a food or treat isn't found to be a threat until dogs that have been consuming them on a regular basis begin to develop conditions that are ultimately linked to what they've been eating. These foods will usually be pulled from the shelves permanently, but often not until the damage has, unfortunately, been done.

Finding out your favorite dog food has been recalled because of a potential contamination can be a frightening thing, and there are few news stories that can make you want to change your dog's diet faster. But before going so, remember that many of the recalls are made by the manufacturer, and they are doing so because they're looking out for their clients and certainly don't want to lose your business. Just because a company has one recall, that doesn't necessarily mean there's a higher risk for future recalls. When in doubt, consult with your veterinarian to determine the best route to go with feeding your dog.

Remember, there are a handful of web sites that issue dog food recalls as soon as they come out; many will also allow you to sign up for alerts via email or Facebook.
You Should Also Read:
Choosing a Healthy Dog Food
Choosing the Right Rawhides


Related Articles
Editor's Picks Articles
Top Ten Articles
Previous Features
Site Map





Content copyright © 2022 by Debra Kelly. All rights reserved.
This content was written by Debra Kelly. If you wish to use this content in any manner, you need written permission. Contact Bettina Thomas-Smith for details.