Living with an Amputee Dog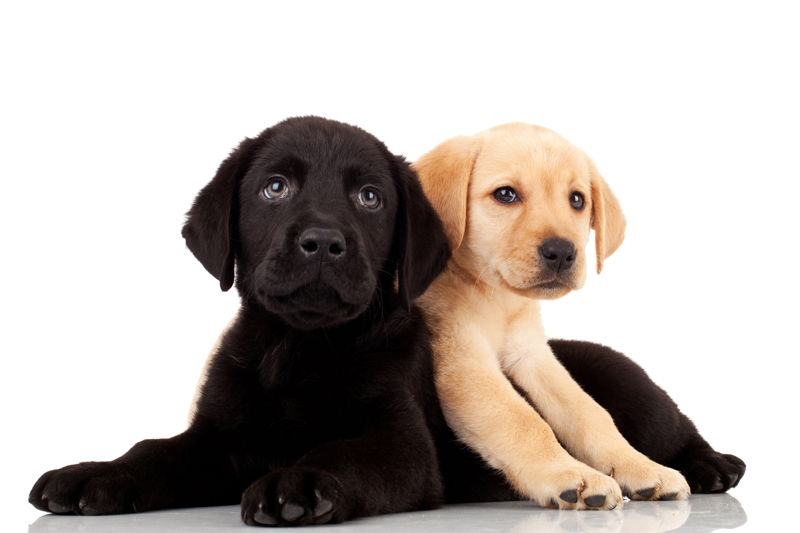 With all the advances that have been made in veterinary medicine and care, a diagnosis that was once a death sentence may not be as deadly now. Of course, this can also come with some sacrifices on the part of both dog and owner, and one of the most emotionally draining of these sacrifices can be the loss of a leg.

Amputation can be necessary for a number of reasons, ranging from the limb being damaged in an accident to cancer, infections or even frostbite.

But regardless of the cause, amputation can be a viable treatment that will allow the dog to go on to live a long and happy life. One of the things that many owners of amputee dogs say is that they are the ones that have the most difficulty with the surgery and the recovery process, and the emotional trauma is worse on them than it is on the dog. Our dogs are resilient creatures, who take life in stride and have an amazing ability to remember what is most important to them. That is also one of the most important things for any owner to remember when dealing with any kind of illness.

Once, amputations were rare in dogs. Dogs were companions that were a part of the household in order to serve a purpose. Whether that purpose was hunting, herding or protection, if they were unable to fulfill that purpose they could quickly be destroyed. Now, the status of dogs has changed from utilitarian companion to friend and confidant. How we deal with accidents and illness has also changed, and what those with amputee dogs have found is an amazing ability to cope.

Dogs with an amputated leg are called tripawed dogs. While there are a number of devices available to help restore normal motion and abilities to these dogs, many people have found that once the injury heals, a dog will adjust quickly to the sensation of missing a limb. They will run and walk as they did before, and their personality can remain largely unchanged.

The weeks after bringing your dog home from the hospital will be the most trying times, as the wound heals and as the family is forced to adjust to the sight of their dog with a missing limb. As with any dog that is uncomfortable or in pain, he may show signs of depression or sadness, or aggression if not left alone in a quiet area. Dogs all heal at different rates, and some will take longer than others to regain their old personality and to get their old self back. Learning to walk and run on three legs can be extremely tiring, so your dog will most likely sleep more than you're accustomed to seeing. Allowing him to heal at his own rate will go a long way in getting him back on his feet.

Once the wound is healed and your dog is up and moving again, it's important to remember that the weight that was carried on four legs before is now being carried on three. This means that strength training and regular exercise to encourage cardiovascular fitness and an increase in endurance can be invaluable in restoring your dog's quality of life. This doesn't have to be all work, either -- ask your veterinarian for different kinds of games you can play with your dog that will be suitable to his breed, condition and energy level. Strength and endurance will be a gradual thing, so take it slow -- let him set the pace.

Taking a look at the conditions that your dog is in every day can also help you make his transition into life as a tripawed easier. If you have tile or linoleum floors, consider putting down some indoor-outdoor carpeting to make it a surface that isn't as slippery. Remove any small rugs that also present slipping hazards. At first, placing a ramp over stairs can reduce the strain on your dog's body and prevent him from jumping up the stairs. And go slowly when reintroducing your dog to other pets, as they may not know what or why their companion has changed.

Weight management will be extremely important in keeping a tripawed dog healthy and happy. An overweight dog will have unnecessary strain put on their remaining legs, which may make life difficult. Dogs that are predispositioned to arthritis or other conditions can also have difficulty later in life, so keep an eye on any behavioral changes. These can be a cue to complications like joint pain developing, and starting your dog on supplements or therapy sessions right when the problem develops can help keep it from getting worse.

And perhaps most importantly, remember that your dog doesn't view his amputation in the same way that you do. For your dog, life is good as long as he still has his pack and those he cares about; that companionship and love is the most important thing you can give him during this time and any other.
You Should Also Read:
Choosing a Healthy Dog Food


Related Articles
Editor's Picks Articles
Top Ten Articles
Previous Features
Site Map





Content copyright © 2022 by Debra Kelly. All rights reserved.
This content was written by Debra Kelly. If you wish to use this content in any manner, you need written permission. Contact Bettina Thomas-Smith for details.