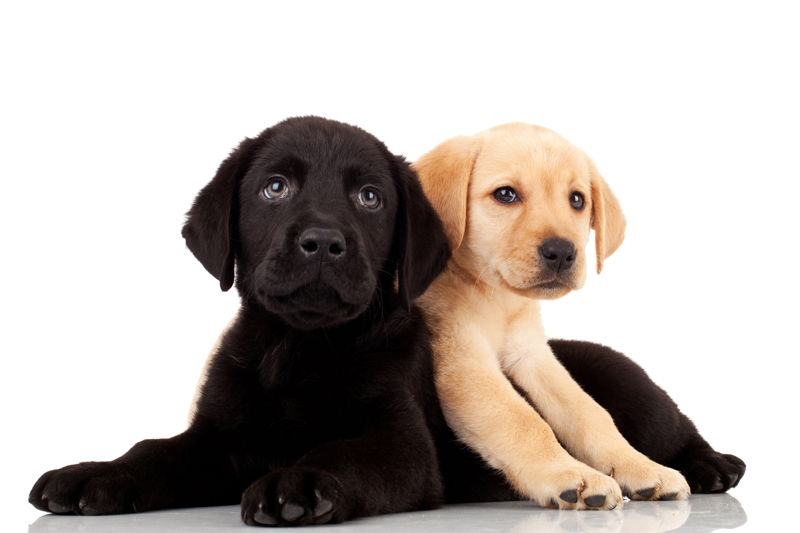 Any time a new pet -- whether it's a cat, dog, or something less traditional -- is taken to the veternarian for their first check-up, one of the most important questions the vet is likely to ask is whether or not your pet is microchipped. Most people have heard of the process, and are aware that it helps identify your dog in case he or she gets lost.

But how?

The microchip itself is about the size of a single grain of rice, and is implanted beneath the dog's skin, usually around the neck or shoulders. Usually, this is done with a needle similar to the one used to give the dog her regular shots. This means that the pain or discomfort the dog feels is no different than when she gets her rabies shot or other vaccinations.

There are several different microchip manufacturers, but the process is similar for them all. The microchip leaves the factory encoded with an identification number, which is stored in a main database. Once the microchip is implanted into your dog, that identification number is linked to vital information such as your name and contact information, as well as your veterinarian's information to help ensure that someone familiar with the animal will be able to be contacted in case of an emergency.

The microchips themselves don't have a battery, they simply contain the identifcation number. This means that they aren't constantly transmitting; an outside source is required to read the information on the chip, usually in the form of a scanner. Once the microchip is scanned, the information comes up on the scanner itself.

Microchips are made from a material that won't degrade over time, and won't release any kinds of chemicals or toxins into your dog's body. Since the microchip doesn't transmit any information, there's no signals passing through the dog's skin and no personal information available to be accessed by anyone. Once under the skin, the microchip is impossible to feel both for the dog and owner.

Every year, millions of animals -- both cats and dogs -- are euthanized in shelters struggling with overpopulation. With the invention of microchipping, one of the first things many of these shelters do is scan an incoming animal for a chip and identification. This can be an invaluable way of tracking down the family of a dog that has slipped off her leash, out of her collar or under a fence. And since the database can be accessed from anywhere, it's also a great way to ensure safety when traveling with your dog.

The old way of identifying lost dogs -- by the tags on their collars -- has drawbacks negated by microchipping. While tags are still a good idea, they can be easily lost by a dog that slips off her lead or out of her collar.

Microchipping is also helping to combat one of the most frightening scenarios a dog owner can face - abduction. Individuals who know they can get a pretty penny for your pup might not be above stealing her. While tags can be removed, a microchip can usually only be found by a veterinarian or rescue shelter personnel with a scanner; this increases the likihood that officials will be alerted that something isn't right.

Microchipping is also extremely affordable. Most veterinarians charge between $25 and $75 to implant the chip and register the information. Puppies can be microchipped by the time they are between 6 and 8 weeks old, and the process can usually be done when they receive one of their rounds of booster shots. The microchip will last the life of the pet, never deteriorate and never have to be replaced.

Taking the time to have your dog microchipped can save heartache and worry down the road. Even older dogs can still have the microchip implanted, so ask your veterinarian next time if it's the right thing to do for your pet.
You Should Also Read:
Black Dog Syndrome


Related Articles
Editor's Picks Articles
Top Ten Articles
Previous Features
Site Map





Content copyright © 2022 by Debra Kelly. All rights reserved.
This content was written by Debra Kelly. If you wish to use this content in any manner, you need written permission. Contact Bettina Thomas-Smith for details.