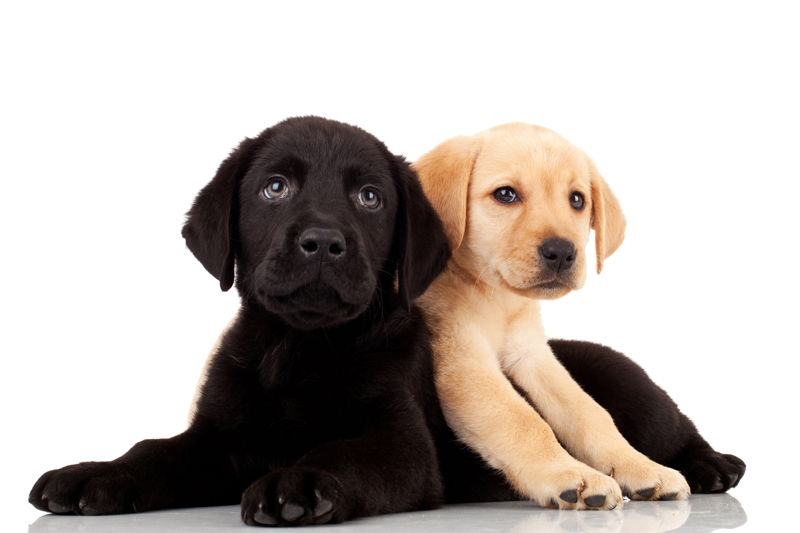 Many rescue shelters and adoption agencies can attest to the fact that black dogs often get overlooked. Dogs with lighter colors or unusual markings will get adopted first, often regardless of personality. Black dogs are passed without a second glance, while lighter, more "attractive" dogs get attention from potential adopters. In some areas the problem is so severe that there are entire rescue organizations devoted to saving and placing specifically black dogs -- such as Black Dog, Second Chance in Western New York. The statistics are at the same time sad and horrifying; more black dogs are euthanized than their lighter-colored counterparts, and many are passed up in favor of other colors without regard to personality and disposition.

Why?

There are several theories as to why black dogs have this stigma attached to them. Mythology and folklore have done the black dog a disservice for generations, often associating them with death and the devil. In much the same way black cats are associated with witchcraft, it's possible that individuals bypass black dogs because of this negative connotation without even realizing what they are doing.

Other reasons for the overlooking of black dogs -- a condition the rescue community has dubbed "Black Dog Syndrome" -- are much more mundane. Black dogs tend to photograph poorly, much of the shape and detail of their features lost in photos posted on rescue sites and in forums. A lighter colored dog can be a much more forgiving subject for an amateur photographer, and might not require the special lighting or angles needed to get the best possible photograph of a black dog. Thanks to web sites like Petfinder, many pet adoptions are initiated with an online search and a photo -- a setting that might not be the most flattering for a black dog.

Black dogs can also be more difficult to see when kept in kennels at the shelter. In poorly lit shelters or in runs where there are no windows and natural light, a black dog can easily get lost in the shadows.

Dogs with a solid black coat can often be viewed as plain, with no markings to set them apart from the countless other black dogs. Those looking to adopt are often looking for that instant connection, and for many people there is nothing that sets one plain, black dog apart from all the others.

Unfortunately, pop culture and our own language has done little to help the plight of the countless black dogs that are looking for their forever homes. When Hollywood needs an intimidating dog, it's often a large, black dog that's chosen. Whether it's a Doberman pinscher, a Rottweiler or a junkyard mutt of indeterminate heritage, they're often black.

Finding homes for rescued animals is a challenge, and many rescue workers will attest that finding someone to adopt a black dog is an uphill battle. Some shelters have found themselves forced to turn away black dogs, especially no kill shelters that know they can home a handful of lighter dogs in the time that a black dog will be tying up their kennels and their valuable space.

Rescue groups and animal advocates are stepping up to the plate to raise awareness of the plight of the black dog. While it won't be easy to undo generations of superstitions and folktales along with decades of Hollywood mythos, making people aware of the descrimination faced by these loving, wonderful dogs is the first step in changing the Black Dog Syndrome. So when looking to adopt, don't pass up that black dog that might be getting lost in the shadows.

Remember: black never goes out of style, and it goes with anything.
You Should Also Read:
The Black Dogs of Ghost Stories and Folklore
How to Take Great Photographs of Your Dog


Related Articles
Editor's Picks Articles
Top Ten Articles
Previous Features
Site Map





Content copyright © 2022 by Debra Kelly. All rights reserved.
This content was written by Debra Kelly. If you wish to use this content in any manner, you need written permission. Contact Bettina Thomas-Smith for details.