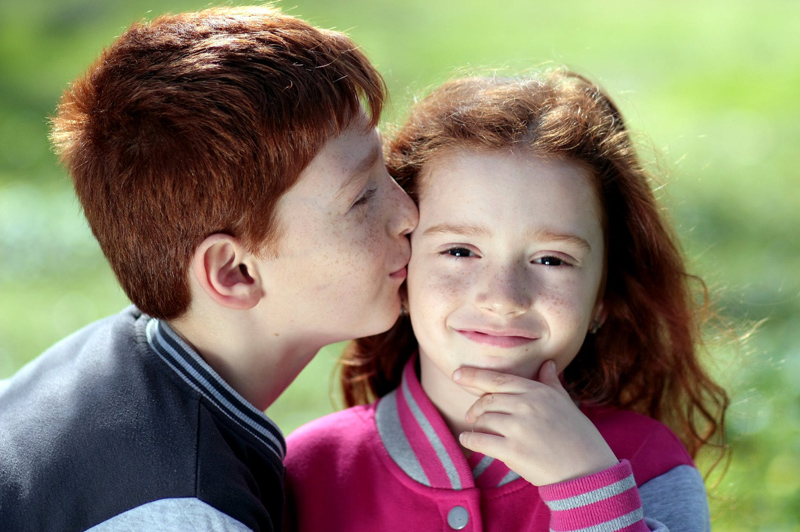 During the time that I was growing up my mother taught me "stranger danger" and implemented measures of safety that are still being used today. While "stranger danger" safety measures have their place, they do not begin to encompass even the basic steps parents should be taking for the safety of their children. This is because, as noted by Nancy McBride, the National Safety Director for the National Center for Missing and Exploited Children, most children are taken by someone they know and many child predators are not complete strangers. So what else can parents be doing to safeguard their children from those who choose to harm them? Here are a few general child safety tips parents and guardians can use for children of all ages:
Teach the Buddy System
: Your children should never go out alone, even to the front or backyard. If you are unable to supervise and a "buddy" is not available, then the outing should be cancelled.
Teach your child to say "NO!"
: Many times we teach our children everything they need to be respectful to adults and other children, but we never teach them to say "NO" or to scream if necessary. Teach them to yell out "You are not my Mom/Dad!" or "I don't know you- leave me alone!" In addition, if they are feeling uncomfortable with touching or the behavior of any adult, teach them that they have
a right
to say "no" and that they should immediately tell you.
Encourage the No Secret Rule
: Make sure your children know bad secrets should not be kept, even if someone has threatened to hurt Mom or Dad. They need to understand that you are an adult and can take care of yourself. Encourage them to trust you.
Good Touch, Bad Touch
: Teach your children the difference between good touch and bad touch. Encourage younger children to always tell if someone touches them in places that their bathing suit covers.
Responsible Parental Behavior
: Always know where your kids are! You should also know who their friends are and where they live. Give them specific times to check in with you or to come home. Using a prepaid telephone or beeper for contacting can be useful for middle schoolers. Also, make a habit of finding out more about the family of your kid's friends.
Thoroughly Screen Caretakers
: Daycare providers, whether in a home or a day care center, should be licensed and able to supply recommendations. Speak to parents who have used the facility, do multiple surprise visits and ask a lot of questions. If the daycare provider takes offense, you should seriously consider finding a new provider. If you are taking a child to a home for child care, make sure you know who has access to the home. The day care provider may be great but other family members (and their friends) who live there or visit often may be troubling. Babysitters should always come with recommendations and/or be someone you know well.
Internet Use
: In general, online use should be public, meaning in a shared living space such as the living room or family room. Also, put in place parental controls for online use depending on the child's age group. For social networking, make sure you explain the power of the internet to your children and help them scrub the detailed, personal information off their websites (even if the setting is on private). The danger of online networking is that teens are often lured into a false sense of security and let their guard down. Remind them often that inviting a stranger into your home via the computer is still inviting a stranger into your home.
For online safety parents may want to consider
additional software
Child Pick Up Rules
: Make clear to daycare providers who is allowed to pick up your children. Give no more than one or two alternates to you in case of an emergency, but clearly state on your contract that no exceptions are to be made outside of the specifically listed persons. In addition, make clear to the children that they are not to go with anyone outside of your specific circle of trusted adults, even if they know the person.
Communication
: It's always important to be able to engage your children in conversation, so make a family tradition out of sharing your day's activities with each other. Listen carefully and always make yourself available for questions. It's very important to let them know you are on their side and that the rules are made to help them. If they do their part, make sure they know you'll do yours.
The National Center for Missing and Exploited Children provides resources for parents in
child safety
which includes areas such as Home Alone Safety, Abduction and Kidnapping Safety and Internet Safety.


Related Articles
Editor's Picks Articles
Top Ten Articles
Previous Features
Site Map





Content copyright © 2022 by Nina Guilbeau. All rights reserved.
This content was written by Nina Guilbeau. If you wish to use this content in any manner, you need written permission. Contact Nina Guilbeau for details.