Siblings Relationships on Film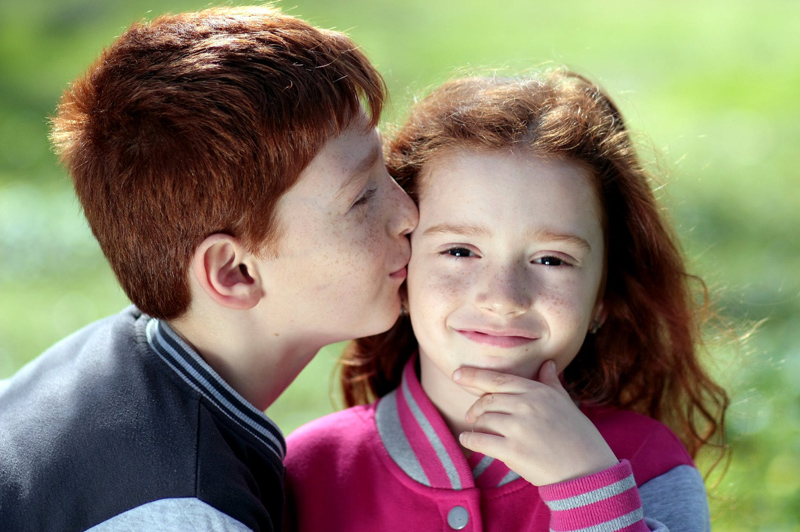 Some of the best movies have highlighted issues siblings face in real life and here are just a ten examples. (After reading, don't forget to take the movie quiz!)
Please note: While these movies have a family theme, it does not mean they have all been recommended as family movies.
Godsend
- Suspenseful thriller in which desperate parents, who are so grief stricken at the loss of their first born, that they only have a second child in an experiment to clone their first. For siblings who feel they are constantly being compared to their brother or sister, this movie is "Why can't you be more like your brother?" on steroids.
Ever After
–In a take on the classic Cinderella story, the adventurous Danielle lives with her stepmother and stepsisters after the death of her father. The movie stars Drew Barrymore as Danielle (aka Cinderella), and it's a good choice for an enjoyable family movie (rated PG-13). Albeit exaggerated, the story highlights the challenges, such as favoritism, that blended families must learn to overcome.
The Parent Trap
– Twins, who believe they are only children, accidentally find out about each other. The parents, who decided to go their separate ways, also thought it was best to separate the siblings at birth. The sisters, however, devise a plan to get their fractured family back together. Even though the movie is a lighthearted family film, the topic is a sad one as parents do keep their kids from knowing about siblings who live in other households.
Little Miss Sunshine
– A family travels across the country to allow the youngest daughter to compete in a beauty contest. Even though the siblings (actually the entire family) seem a bit dysfunctional, they prove that loving and supporting each other is what matters in the end.
Legends of the Fall
– Family saga of a Montana father and his sons (the mother left them) dealing with tough times initiated by government interference, war and prejudice in the early 1900s. The three brothers embody the birth order theory as the youngest (killed in the war) is the one everyone tried to protect, the oldest is the responsible, over achiever and the middle child is in search of himself. The middle child also has the typical second born traits as an independent rebel whose insecurities stem from his inability to keep pace with the oldest sibling. Their story is one of competition and jealousy which disrupts the entire family.
Star Wars
– Rebels fight to overthrow the evil Empire and return control back to the people. If your family likes futuristic space adventures, this saga may keep them entertained. This story (in its entirety) highlights the need for siblings to be protected even from their own parent(s). Unfortunately, there are times when it's best not to be raised by one's own flesh and blood.
Secondhand Lions
– Learning of the eccentric tales of two elderly brothers proves to be a bonding experience for their young, lonely nephew. Often siblings are so alike and depend on each other so much that it seems no one else could ever understand them. (Good family film! -rated PG)
Atonement
- Jealousy spurns a lie from one sister which changes their lives forever. This movie highlights the ongoing issue of sibling jealousy which can be so intense that it ruins relationships.
Man in the Iron Mask
– A young king masks his identical twin and secretly imprisons him in order to retain complete control over the kingdom. Some siblings are unwilling to share the attention or limelight with their brothers or sisters. They can go to great lengths to be considered the favorite child.
Four Brothers
– Brothers from dysfunctional families come together to find out who killed their adoptive mother. Even though the brothers all had different backgrounds, they found common ground loving and grieving the only person who truly accepted them- flaws and all. As many siblings who are adopted already know, it's not the blood that makes you family.
If you're ready, take the
Siblings Relationship on Film Quiz


Related Articles
Editor's Picks Articles
Top Ten Articles
Previous Features
Site Map





Content copyright © 2023 by Nina Guilbeau. All rights reserved.
This content was written by Nina Guilbeau. If you wish to use this content in any manner, you need written permission. Contact Nina Guilbeau for details.