Spaghetti with Garlic & Olive Oil Recipe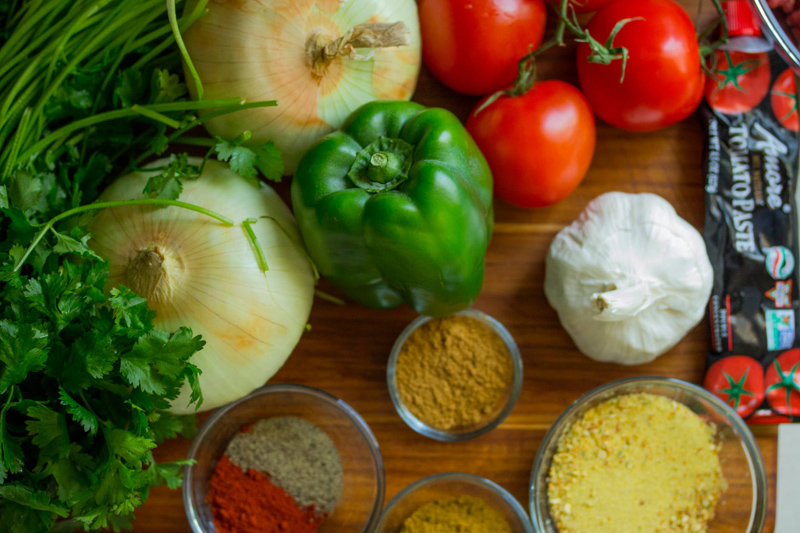 Spaghetti Aglio, Olio e Peperoncino, with garlic, olive oil and red pepper flakes, is a very simple but very satisfying pasta dish often prepared in Italy when little time is at hand and even for an impromptu and casual get together with friends.
The key to a perfect garlic and olive oil pasta is to gently sauté for about a minute in the olive oil to release its flavor and then quickly remove and discard it before it starts browning. For a nice extra touch of flavor, I mince a couple of extra garlic cloves with some Italian parsley and sprinkle the mix on top of each dish before serving.
Ingredients and Instructions (serves 4-6):


1 pound of spaghetti


1/2 cup of extra-virgin olive oil


2 garlic cloves, halved


2 garlic cloves, minced


1 tablespoon of parsley, finely chopped


1/4 teaspoon of red pepper flakes


freshly grated Parmesan cheese


salt
Cook the spaghetti in a large pot of salted boiling water.
Meanwhile mix the minced garlic and the chopped Italian parsley together and set aside for later.
Put the olive oil and the halved garlic cloves in a large skillet over medium heat.
When the garlic begins to change color remove it and discard it, then add the red pepper flakes.
Stir well for a few seconds, then remove the pan from the heat.
When the pasta is cooked al dente, return the skillet to a low heat.
Drain the pasta and add it to the skillet.
Toss until the pasta is well coated with the garlic sauce.
Serve at once topping each dish with freshly grated Parmigiano cheese and a pinch of the minced garlic and parsley mix.


Buon appetito.
Cinzia Aversa, 2013