Sacred Places of Goddess 108 Destinations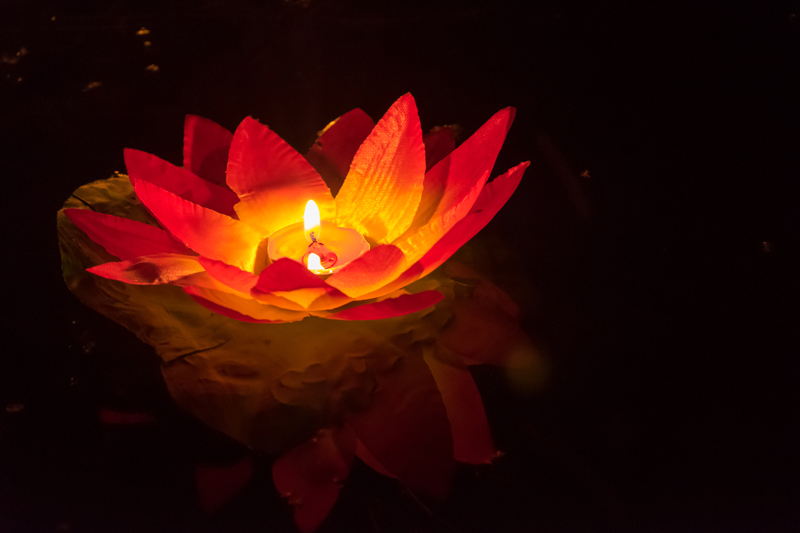 Sacred Places of Goddess: 108 Destinations is part of a series of books put out by CCC Publishing, a company dedicated to publishing books on spirituality and enlightenment. The "Destinations" books focus on places of worship around the world.

Just one of the many things that makes Sacred Places of Goddess unique is that it is the only Destinations book written by a woman, author Karen Tate. Karen Tate is an ordained minister within the International Fellowship of Isis and along with her husband is the caretaker for the Isis Temple of Thanksgiving in California. This makes her not only uniquely qualified to write this book, but also turns the book into a work of passion rather than just a list of facts.

Whether you are looking into reading this book because you worship Goddess, or because you love mythology of Goddess – there is much here to catch your attention, give you new information, and peak your sense of wonder.

The book itself is divided up geographically; first by continent, then by country or province within the continent. A "sacred place" can be a place of worship, gathering place, place of miracle, or any-where that a Goddess is associated with. Obviously some continents and countries have more Sacred Places than others. In Europe (especially Greece and Italy) and Africa it is very easy to find homages to ancient (and not so ancient) Goddesses. It takes a little more digging to do so in North America – but thanks to the Native Americans, Mayans, and others – there are plenty of places in the Western hemisphere as well.

Each continent is further broken down into countries, then focuses on a specific Goddess or Temple(s) in the area. Tate gives us a look at the Goddess being worshipped, why the area is sacred, the history behind the area, and any other interesting facts about the destination. She also includes directions to each destination, appropriate offerings to bring, and offers tips on clothing, time of day to visit and anything else that might be helpful to a first time visitor to the area.

There are also sections throughout the book called "Goddess Focus". This is a more detailed description of each Goddess that has a temple (or many temples) throughout the book. They are meant to bring a better understanding of the people, ideas, and practices that are associated with each Goddess.

Other sections are called "Gaia Alerts". Gaia is the "Mother Earth" or Goddess of the Earth, so these alerts focus on the environment. Specifically, they focus on places and things that are in danger due to mankind's negligence.

There are beautiful photographs of art; sculptures, temples, paintings, pottery, etc. My only wish is that more of them could have been in color.

The author provides an extensive Bibliography and Recommended Reading list. There is also a glossary of Goddess names and a full index. One thing I would like to see (in a next edition maybe?) is a cross referencing of the Goddess glossary with pages that list all of her temples. You can do this by looking in the index for now.

The only negative thing I have to say for the book is fairly minor. The author has an insistence on using feminine terms such as "herstory" instead of history, "Creatrix" instead of Creator, etc. I understand why these words are used.

In Karen Tate's own words, "My personal goal in writing this was to bring attention to the mainstream public that Goddess was equal to God - and that Goddess was swept beneath the rug for the sake of patriarchal politics. Consequently cultures grew up seeing the world through a male centered lens which bleeds over into language. In an attempt to reclaim and restore Goddess in culture, many within Goddess Spiritualty believe a rethinking of language is also required so we aren't talking about the female in masculine terms - hence those new words like herstory and creatrix because She is not a male, but a female."

But my brain just kept hiccupping over the unfamiliar terms. I would be reading along then kind of stumble over the word that was not typical - definitely just a personal comfort thing. On the other hand, it takes being uncomfortable about things in order for us to notice them sometimes. Up above I automaticlly used the word "mankind" - but it would actually be more apporpriate to say "humankind" - especially in light of this book. It does raise one's awareness.


So whether you are looking to book a trip around the world to visit some ancient Temples, or you just want a virtual tour of Goddess' Temples – Sacred Places of Goddess will fulfill that missing piece for Mother in you.



You Should Also Read:
Karen Tate's Website
CCC Publishing - Unique Books
Walking an Ancient Path - Review on BellaOnline Pagan site


Related Articles
Editor's Picks Articles
Top Ten Articles
Previous Features
Site Map





Content copyright © 2018 by Michelle Taylor. All rights reserved.
This content was written by Michelle Taylor. If you wish to use this content in any manner, you need written permission. Contact Debbie Grejdus for details.