Buttery, Flaky Pie Crust Recipe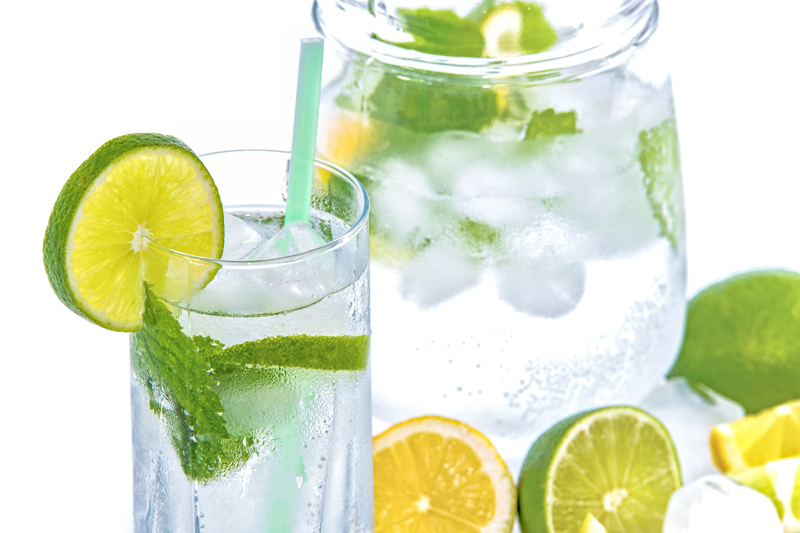 When I hear the word
Pie
so many wonderfully tasty recipes come to mind! Pies can be sweet or savory and there's something in season to fill a pie practically every day of the year. I like to make my pies from scratch. The premade pie crusts will do in a pinch, but I much prefer a nice buttery, flaky crust that I've not found from a store-bought crust.
We didn't have a lot of homemade pies when I was growing up. There were 6 of us and my mom worked full-time. The time and effort to make a pie from scratch was a bit much considering it would be gone in one serving. Nothing compares to homemade, though, and the crust is key to the whole pie. Too dry and it crumbles and falls apart; too moist and you can wind up with a soggy mess.
I don't bake pie all that often, but for holidays and in the summer and fall when there's fresh fruit available, I like to use this simple, buttery, flaky
pie crust
recipe.
Makes two 9-inch pie crusts.
Ingredients:
2 1/2 cups unbleached all-purpose flour, plus extra for rolling
1 tsp salt
1 Tbs granulated sugar
1 cup cold unsalted butter, cut into small pieces
3 to 6 tablespoons ice water
Directions:
Mix the flour, salt and sugar in a medium-sized bowl. With a pastry blender, cut the butter into the flour mixture, working until mixture resembles cornmeal.
Add 3 tablespoons ice cold water and work the dough with your hands until it comes together. If dough is still crumbly, add a more ice water, one tablespoon at a time. Do not overwork the dough or it will be tough and not flaky.
Divide dough in half and flatten with your hand. Wrap the dough separately in plastic wrap and refrigerate at least one hour.
Remove plastic wrap from dough. On a floured surface, roll the dough to desired thickness, about 12 inches around to fit a 9-inch pie plate. To transfer to pie plate, peel up one side of the crust and roll onto the rolling pin, then carefully unroll onto the pie plate.
Ensure crust lies flat on the bottom of the pie plate and use the edge of your palm to help the crust lay against the side of the pan and in the edge.
Now here's where things change depending on the type of pie you're baking.
Single-crust Pie
Use kitchen shears or a knife to trim the excess crust and crimp the crust edge with your fingers. Depending on your pie recipe, you may need to bake the crust before you add the filling.
If you don't have pie weights (small ball weights placed into the pie pan to keep the crust from buckling as it bakes) then it's best to use a fork and poke the bottom and sides of the crust before baking.
If you don't need to bake the crust first, or if your pie is very liquidy, it's not necessary to poke holes in the crust before baking. Follow your recipe's instructions for baking.
Double-crust Pie
If you're making a double-crust or latticed pie, don't trim all the excess crust after placing it into the pie pan. You'll need some of the bottom crust to seal with the lattice work or the top crust of your pie.
Bake pie according to your recipe's instructions.
Suggestions, Tips and Tricks:
The secrets to flaky pie crust are COLD butter and water and not overworking the dough. You want your crust to be cold when you put it into the oven. If you overwork the dough, the butter melts and results in a still-great-tasting, but not flaky crust. Some people use their hands to work the butter into the dough, but this can soften or melt the butter. I highly recommend using a pastry blender to cut the butter into the flour. It allows you to get the cornmeal texture without softening the butter. Then, when you have to work the dough and add the cold water, the dough is likely to stay colder. If your dough isn't cold after you get done working it into the pie plate, put it in the fridge for 30 minutes or so.
I know a lot of people use lard or Crisco vegetable shortening in their pie crusts. It's a preference thing, I think. I love the taste of butter and I always have butter on-hand. If I'm making a savory pie, like a quiche, I may switch out some (maybe 2-4 Tbs) of the butter for cold bacon grease. This adds great flavor while keeping a flaky crust. I'm all about the flaky crust!
The above recipe makes two 9-inch pie crusts. I tend to make single-crust pies most of the time, so I wrap the other flattened dough in an extra layer of plastic wrap and put it in a freezer bag and freeze it until I need it. They last a couple months in the freezer. You can leave it in the refrigerator about a week.
When the holidays are near, I like to make the pie crusts a few weeks in advance, when I have more time, and freeze them. I take them out of the freezer and put them in the fridge the day before I plan to bake the pies.
Buy a pastry blender from Chef's Catalog
Buy ceramic pie weights from Chef's Catalog


Related Articles
Editor's Picks Articles
Top Ten Articles
Previous Features
Site Map





Content copyright © 2022 by Cati Arcuri. All rights reserved.
This content was written by Cati Arcuri. If you wish to use this content in any manner, you need written permission. Contact Cati Arcuri for details.