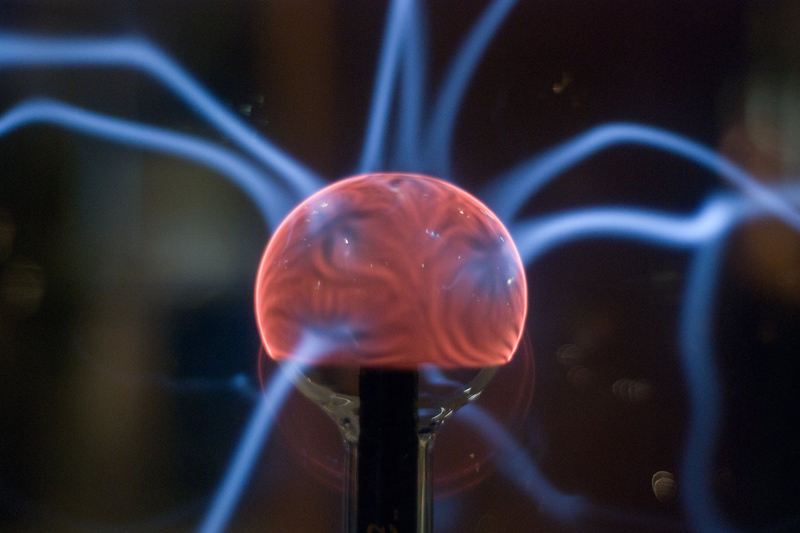 Editor's Note: Here's an article from our archives, modified for the present day.
Groovy babes in blue wigs, posh British futuristic clothes, alien invasions and military heroes. Add to this happy mix that air of surreal hipness that comes naturally to shows of the early '70s, and you have a series that will live in our hearts forever. You have, in three letters, "UFO."
The British series "UFO" first aired in the fall of 1970 as the brainchild of Gerry and Sylvia Anderson, known best for ten different "Supermarionation" series made between 1956 and 1969 that utilized unique puppets. "UFO," however, is not a Supermarionation series. Only 26 episodes were produced, but the show has maintained a cult status of popularity that remains strong to this day. Besides those that collect and watch the episodes, the various models of UFOs, fighter jets, subs and more used throughout the series have continued to inspire new generations of model builders.
The Story
"UFO" takes place in the future (at least for the series)--the year 1980. A secret organization called SHADO (Supreme Headquarters Alien Defence Organisation), a division of the United Nations Security Council, has just become operational. Its purpose is to defend the Earth from invasion by an alien race who kidnap and kill humans to use them for body parts.
SHADO maintains a base on the moon, logically known as "Moonbase." There´s also a Space Intruder Detector satellite, known as "SID," who is the first to know of alien attacks. When it detects incoming aliens, it alerts Moonbase, which then attacks with Interceptors. If the aliens make it past Moonbase defenses, they are attacked in the Earth´s atmosphere by Skydiver´s fighter jets, which launch from underwater. If the aliens still haven´t been eliminated, they are attacked by Skydiver´s submarines or by ground Mobile Units.
SHADO´s headquarters are in London, hidden under a film studio. The organization is led by Commander Ed Straker. Lieutenant Gay Ellis heads up the Moonbase operation.
The Cast
Commander Ed Straker: played by Ed Bishop
Colonel Paul Foster: played by Michael Billington
Colonel Alec Freeman: played by George Sewell
Colonel Virginia Lake: played by Wanda Ventham
General James Henderson: played by Grant Taylor
Doctor Doug Jackson: played by Vladek Sheybal
Lieutenant Gay Ellis: played by Gabrielle Drake
Captain Peter Carlin: played by Peter Gordeno
Miss Ealand: played by Norma Roland
Lieutenant Nina Barry: played by Dolores Mantez
Lieutenant Joan Harrington: played by Antoni Ellis
Lieutenant Keith Ford: played by Keith Alexander
Lieutenant Mark Bradley: played by Harry Baird
Miss Holland: played by Lois Maxwell
SHADO Operative: played by Ayshea Brough
Voice of SID: played by Mel Oxley
Captain Lew Waterman: played by Gary Myers
Doctor Shroeder: played by Maxwell Shaw
SHADO Radio Operator: played by Anouska Hempel
Skydiver Engineer: Jon Kelly
Skydiver Operative: played by Georgina Moon
Skydiver Navigator: played by Jeremy Wilkin
Stay tuned, we'll have an episode guide available in "UFO 102." For more information on the series, visit




Related Articles
Editor's Picks Articles
Top Ten Articles
Previous Features
Site Map





Content copyright © 2023 by Helen Angela Lee. All rights reserved.
This content was written by Helen Angela Lee. If you wish to use this content in any manner, you need written permission. Contact Helen Angela Lee for details.