Role-Playing Game Social Contracts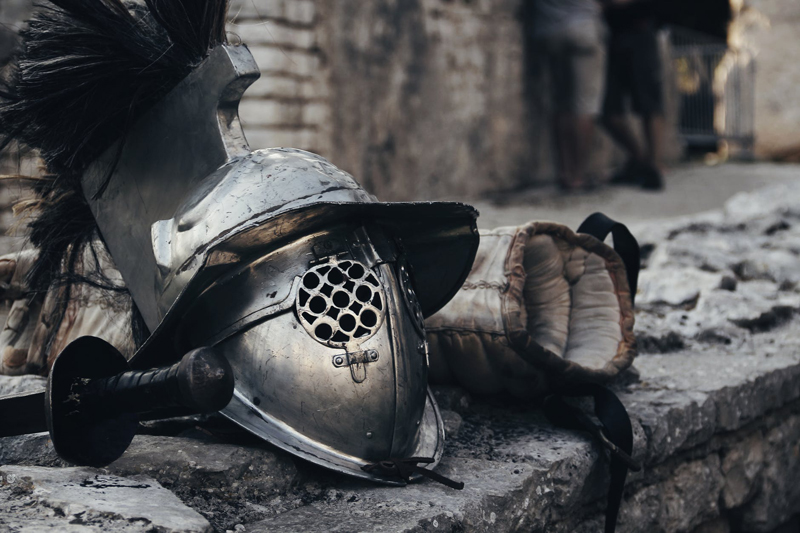 When I walk into a grocery store, I can generally expect that no one will punch me in the face. It's a common bond that most everyone in that establishment shares – violence isn't acceptable. Don't hit me and I probably won't hit you. This is one example of a social contract. Role-playing games carry their own breed of social contracts. Stated game being played, unstated assumptions, how reconciliation works all contribute to those mutual understandings.
Just like I can typically expect to be free from most types of harm at a store, players in a group can typically expect that the game they are playing will follow certain rules. It's neither fair nor fun to take away a character's strengths when they are using them within the rules, so long as everyone is having fun. An established game should thus not change without the consensus of everyone at the table. This is one facet of the social contract: The game we're playing should be the same game everyone understands and signed up for. Otherwise, everyone needs to consent to the change. Imagine making a spell-slinging warrior and learning that most of the campaign will take place in areas where magic doesn't work. It's a preparation for a different kind of game and that player will feel cheated.
Many places have signs out that specifically prohibit certain types of behavior, like violence and harassment. Why don't you ever see anyone walking through the clothing store in their underwear? While it's not posted, there is an understanding among patrons and employees that people in the store should be dressed. This is commonly unstated, just like the rule "don't be a jerk" at many game tables. Some groups don't mind joining in on slanderous fun on one another like some type of celebrity roast. Other people might question the "fun" involved in such activities, likening it instead to hostility. All too often, we have expectations at the game table that never get aired. If we've all got the same expectations then it's not such a big deal, at least until we introduce new players. Then the social contract requires evaluation and possibly revision.
A very large portion of the social contract is what happens when conflict arises. This could be player-versus-player fights or player-versus-DM rulings. A lot of the gamers I know side automatically with whatever call the DM makes because the DM is the one who is facilitating the game and trying to ensure everyone has fun. Others put the DM on much more of a hotplate: any unexpected rulings must be backed up by something in a book somewhere. Reconciliation becomes a part of any given social contract then. Does the DM intervene if two players are arguing, or is it between the players? Do rules take precedence above story and DM arbitration? What happens when problems arise is at the heart of role-playing game social contracts.
Understanding what's expected of us at the game table, which game we're playing and what happens when problems arise are all important aspects of the social contract. Essentially the social contract is an agreement among two or more people so that each can be adequately heard. Role-playing games require everyone to have at least a minimally mutual understanding in order for everyone to have fun. An excellent tool I've found for this is called the "Same Page Tool," and there's a link at the end of this article. It's a simple questionnaire whose purpose is to promote communication among group members so there can be a clear understanding of which game is being played. Happy communicating!
From "Deeper in the Game"
The Same Page Tool
You Should Also Read:
Character Knowledge and Metagaming
Influence and Control During RPGs


Related Articles
Editor's Picks Articles
Top Ten Articles
Previous Features
Site Map



Follow @rpgbellaonline
Tweet





Content copyright © 2022 by Leif Sutter. All rights reserved.
This content was written by Leif Sutter. If you wish to use this content in any manner, you need written permission. Contact Leif Sutter for details.