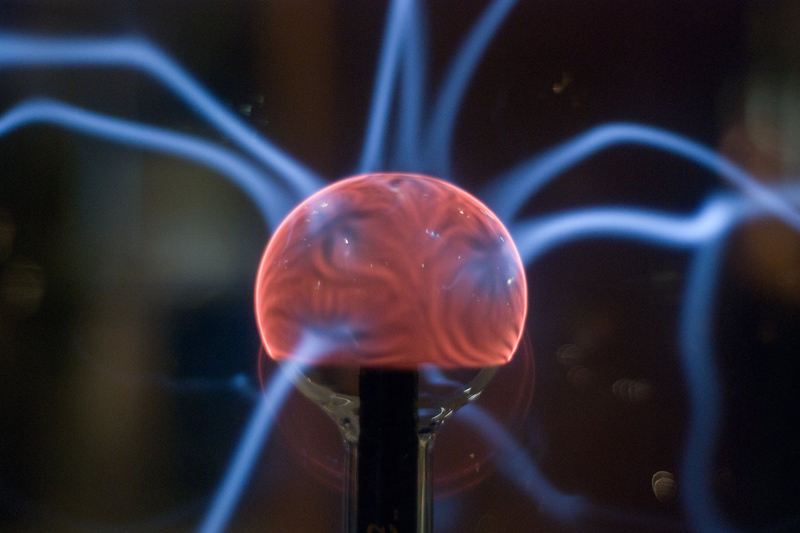 Editor's Note: And here's another article from our archives, first published in 2002. I have included a new introduction.
The British series "UFO" from Gerry and Sylvia Anderson featured 26 episodes that were actually shown out of production order, because of the localized nature of the ITV network on which it aired. This means that every broadcaster showed the episodes in different order, and some did not air until years later. To make matters worse, the Andersons were more known for their kids' shows and broadcasters expected kid-geared content. When they realized the show was more for adults, they weren't quite sure where to schedule it, and the times of day that "UFO" aired varied as a result. The show did well in the U.S. in 1972-1973--so well that CBS reportedly considered ordering a second season, but ratings ultimately failed, and the sets and models that had been in pre-production were then used on Gerry's next project, "SPACE: 1999."
We have included dates in this version, but if you follow the links at the end of the page to a fan website, you'll find a page with several versions of theories of how the episodes were originally meant to be aired.
09/16/70 - "Identified"

SHADO becomes operational. A UFO attacks, and an alien is captured.
09/23/70 -"Exposed"
A test pilot is sure he saw a UFO. As he tries to prove his claim, he eventually is taken to SHADO.
09/30/70 - "The Cat With Ten Lives"
An Interceptor pilot and his wife are kidnapped by aliens. The pilot, James Regan, falls under mind control, thanks to an earth cat that houses an alien mind.
10/07/70 - "Conflict"
Lunar modules are being destroyed as they return to Earth, and it´s suspected that aliens are sabatoging them.
10/14/70 - "A Question of Priorities"
Straker´s son is in a car accident and needs medical help. A SHADO jet is trying to deliver help, but gets sidetracked by alien activity.
10/21/70 - "E.S.P."
A UFO crashes into a house and kills a woman. Her husband happens to have ESP, and manages to gain a lot of information about SHADO.
11/04/70 - "Kill Straker!"
Foster is implanted with a subliminal command to kill Straker.
11/11/70 - "Sub-Smash"
SHADO´s sub goes after a UFO that attacked a ship. The sub sustains heavy damage, and the
crew´s lives are in peril.
12/02/70 - "Destruction"
A naval ship under UFO influence plans to dump nerve gas into the Atlantic.
12/09/70 - "The Square Triangle"
A lover´s triangle accidentally brings an alien into the situation, and now the humans must be dealt with.
12/16/70 - "Close Up"
SHADO tracks a UFO back to its home, and attempts to take photographs of it.
12/30/70 - "The Psychobombs"
Earthlings are being turned into bombs, and SHADO is commanded to surrender.
01/06/71 - "Survival"
UFOs are on the moon. Moonbase is damaged, and a human and an alien try to work together for their own personal survival.
01/13/71 - "Mindbender"
SHADO overatives are starting to hallucinate, and the side effects are deadly. When Straker becomes affected, he finds himself and SHADO in a television show.
01/20/71 - "Flight Path"
Roper is blackmailed by Aliens, and ends up trying to defend Moonbase singlehandedly.
02/03/71 - "The Man Who Came Back"
Aliens disable SID, and attempts to repair it are hampered by the fact that the person repairing SID is under alien control.
02/10/71 - "The Dalotek Affair"
Communication blackouts are hampering operations on Moonbase, and the Aliens are just about to attack.
02/17/71 - "Timelash"
The aliens have suspended time in SHADO headquarters.
04/14/71 - "Ordeal"
Foster is kidnapped, altered and trapped in an alien liquid environment.
05/01/71 - "Court Martial"
Foster faces death after being branded as a traitor. He escapes, and orders are to shoot him on sight.
05/15/71 - "The Computer Affair"
A UFO crashes into an Interceptor. Ellis is tested by a computer, and may have a weakness that could affect his judgement.
06/10/71 - "Confetti Check A-OK"
Straker´s marriage is being tested by the requirements of his job.
06/17/71 - "The Sound Of Silence"
A UFO is found hiding in a lake. Even though it´s destroyed, a bomb it carried may still be a threat.
06/24/71 - "Reflections In The Water"
Aliens have built a dome in the bottom of the Atlantic ocean. Straker and Foster get inside, and make an amazing discovery.
05/08/73 - "The Responsibility Seat"
A reporter causes a security problem with SHADO, and Moonbase is in danger of collision with a Russian craft.
05/15/73 - "The Long Sleep"
A woman steals an alien bomb while high on LSD, then goes into a coma. Years later, the bomb must be dealt with.


Related Articles
Editor's Picks Articles
Top Ten Articles
Previous Features
Site Map





Content copyright © 2021 by Helen Angela Lee. All rights reserved.
This content was written by Helen Angela Lee. If you wish to use this content in any manner, you need written permission. Contact Helen Angela Lee for details.