SciFi TV Talent Profile - CCH Pounder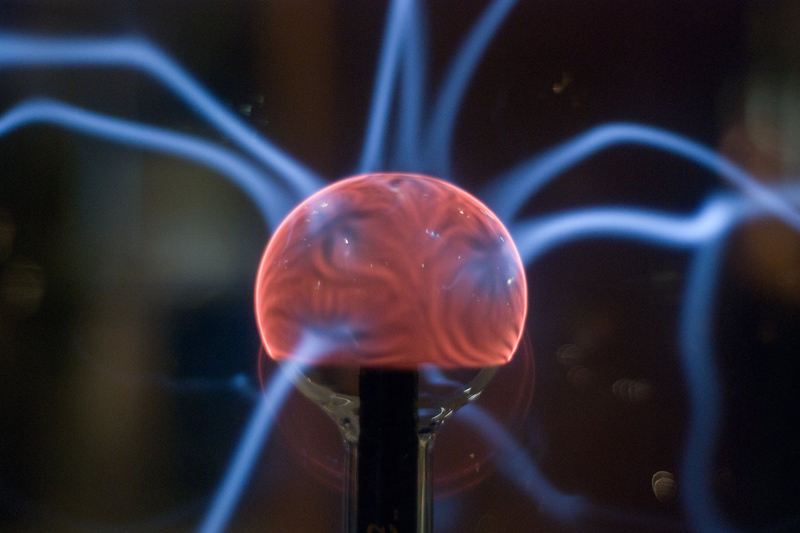 Highly accomplished actress CCH Pounder (the CCH stands for Carol Christine Hilaria) has played many fascinating genre characters, including acting roles and voiceover gigs in shows like "Justice League," "The Outer Limits," "Batman Beyond," "Gargoyles," "Tales from the Crypt," "The X-Files" and tons more. These days she's seen most often by scifi television fans as recurring character Mrs. Frederic in "Warehouse 13."

Born on Christmas Day in Guyana, Pounder was raised on a sugar cane plantation but moved to the U.S. as a girl. She attended a convent boarding school in the U.K., then went to New York after high school to study at Ithaca College. Her first roles included "All That Jazz" and "I'm Dancing As Fast As I Can," but she's also well known for dramas like "Go Tell It on the Mountain." She also voiced a character in James Cameron's "Avatar." Thanks to a SyFy press conference call, we were able to find out a little more about her career and her work in science fiction television. In this installment, we discuss Mrs. Frederic.

On how she decides to take a role, and how she came to play Mrs. Frederic on "Warehouse 13": "Well, only recently, like maybe in the last seven years, I took a look at my resume and kind of went, 'Ooh, I'm hitting my stride on touching pretty much every genre known to man in the film world. Maybe I should just go for it. And so all this is about timing. It wasn't that I went out to seek a scifi product, but one came up. And the other thing that came up was a police captain [role]. And I thought, well, having just spent seven years in that end, perhaps I'm going to go scifi. So that's how I found scifi again. And this way, the character Mrs. Frederic is so mysterious, that even the writers haven't been able to tell me who she is. She has no legend, like the other actors do. I thought it might be fun to insert yourself in a place where you known nothing about the character, except what's written on that page for that particular episode. And so far it's been a little scary--but still challenging and fun."

On why she was tapped for the role: "Right now, I'm CCH Pounder, the woman of gravitas. So when they're looking for gravitas, they call for me. But I could be quite silly and lighthearted."

On her theory as to who or what Mrs. Frederic is: "Yes, I do. I think Mrs. Frederic is a hologram….How is she able to transcend time? Why doesn't she need to enter through a door? All these things. Why is that hairstyle so prominent? Is that a period she liked and said, 'Okay, I'm going to go with this for the next 400 years?' Did she see it in the future and decide that's a fabulous hairstyle? Is it a memory of the past? Well, I'm always trying to figure it out myself. I will tell you that Mrs. Frederic has no legend, and I don't know if you know that most actors are given a kind of legend or background story of who the character is. Mrs. Frederic just got a blank page and said, 'Not to be divulged.'"

On what she'd like to see her character do: "Well, one of the fun things about being CCH Pounder is that the one quirk I have is that I am rather fascinated by what writers do. And so I never like to put ideas into their heads and I love to just sort of reveal what it is that they've written in flesh form. I just like to create it there. So I don't have a personal ego about, 'Oh, she shouldn't become this and oh, she can't do that.' I've never had it. And so it affects the show just as well as it did the others. And the others were very successfulf or me, by not requesting that my character becoming so and so. I rather like my small ego-minded self, and the character becomes the big deal."

On how she adjusts to being such a mysterious character: "I'm just like a complete blank slate. So they get kind of a thrill from me showing up and say, 'What is she going to do with that?' and I get the excitement of, I have no idea where she came from, where is she going. Is she human? What is she? And still trying to pass on information, so you've got a story to tell….Mrs. Frederic cannot be a regular, because if you're mysterious and you keep showing up all the time, then it's not so mysterious. You're going to eventually have to say something that gives people some kind of information as to who she is."

On whether there are any similarities between her and her character: "Besides the fact that we both wear glasses, absolutely nothing. Even in the sense of women in authority--I think most people know that I'm a giant wimp, so it's kind of fun to be able to play these characters in the fake world."

On who might play Mr. Frederic in a future episode: "Well, I've been trying to figure this guy out. First of all, is he still alive? Did she take over his job? Was there actually a Mr. Frederic and she knew so much about him that she just took his place, which sounds a little bit like 'Avatar' with the dude, the dead brother and the living brother." But it's a possibility. And then again, there's Mrs. Frederic with that fabulous beehive hairstyle stuck in the '60s. Perhaps he was the guy in the audience that, while she was singing in the nightclub, that passed on secret information to her."

On making up a background for Mrs. Frederic: "I envisioned that Mrs. Frederic was actually a back-up girl for some singing group. And that there was a fellow in the audience that came to see her over and over again, and obviously this was a CIA agent, but she didn't know that at the time. And he came one time…and after her performance, he approached her in the hallway backstage and said, 'Can I have a drink with you?' And then, of course, it was the '60s, and I think that Mr. Frederic was a white guy and they have to find a place where a black person and a white person can have this conversation. And he tells her his entire life and who he is and what he does, and that he has this information and he says, 'And I want to feed it to you.' And, by whatever means he does it, through blood, through transfusions, through hooking up to electrodes together, he implants all this information."


Tune in to the next installment, when CCH Pounder discusses some of her other genre roles!


You Should Also Read:
CCH Pounder on www.imdb.com


Related Articles
Editor's Picks Articles
Top Ten Articles
Previous Features
Site Map





Content copyright © 2023 by Helen Angela Lee. All rights reserved.
This content was written by Helen Angela Lee. If you wish to use this content in any manner, you need written permission. Contact Helen Angela Lee for details.