Review of Unsteady, By JeaNette G. Smith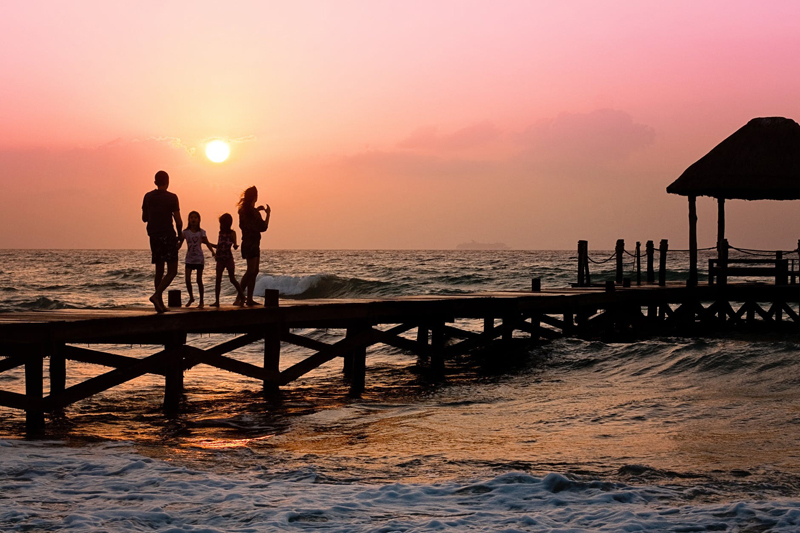 Wow! I just read a book I think every parent needs to read. No. Let me rephrase that. Unsteady: What Every Parent Absolutely Must Know About Teenage Romance is a book I think every parent must absolutely own.

Written by JeaNette G. Smith, a licensed marriage and family therapist, Unsteady shows the emotional side of teen romance and much more. I absolutely loved this book. It's clear, it's an easy read. It's great for every family. No matter what views you hold on teenage romance, this book will give you new thoughts and information to consider.

Raised in a traditional LDS family I felt I had good 'dating' sense. You know the routine: dress and behave modestly, no dating before 16, go on double or group dates, maintain LDS values, avoid being alone with the opposite sex, keep the lights on, don't stay out late, marry in the temple, yada-yada-yada. We've heard it; so have our teens.

So, with all this advice, why do so many good LDS teenagers break the law of chastity? Why do so many get involved in pre-marital sex?

Smith pulls no punches. She tells it straight. When youth fall in love too early—when they give their hearts to another in a romantic relationship—then physical, loving relationships become a natural desire. It's the way the Lord intended it. "Physical intimacy is a natural, normal, and healthy result of emotional intimacy," she writes. The problem isn't the divine path–it's the timing of their walk on that path. Teaching them the physical standards is not enough. We need to teach them emotional standards. We spend time teaching them where not to put their hands, she says, when we should also be telling them where not to put their hearts.

Kirk Shaw, Editor of Covenant Communications, says: "Many parents see the importance of teaching physical chastity, but often the danger of emotional intimacy before marriageable age doesn't come up. Smith's insights on both principles will assist parents in their quest to raise children to adulthood without too many dings in the fender."

Unsteady explains that we must teach our children early about emotional intimacy. A greater understanding of the emotional connection gives our children greater power over physical temptation. (And I worry I may be saying this all wrong. She is much better at describing the importance of keeping our teenagers hearts protected in order to provide for them the best physical protection.)

"I think you have made some wonderful points that could help the youth avoid misunderstandings of dating and what it leads to if they are not understanding the stages of relationships," writes Bishop Steve Lindley.

Sister Shannon Anderson echoes his feelings. "Thank you! This is exactly what we need! Your message is desperately needed in our area, and you are an answer to prayers!"

"I think your book will be a great help for our youth," writes Bishop Greg Brinton. "Thank you for an excellent book."

It is an excellent book which resonates long after the cover is closed. "We would love to share that great message. My husband and I are still talking about it to our family," writes Kayla Sargent.

And Shana Shelton writes, "You have done a wonderful job explaining emotional intimacy and why/how it should be avoided as teens. You give us a lot more confidence and information in guiding our family. We have it at a crucial time for our family and before we as parents have made any huge mistakes (and while our kids are still willing to listen and understand)."

Smith's powerful book talks about how we often 'wink' at young love: joking with our youth about puppy love, crushes and going steady. We must not do that, she said. It sends mixed messages. Adults may think 'crushes' are cute. We may think our youth are experiencing the importance of commitment and give-and-take. We may even argue these are things they need to know for marriage; but that attitude by parents and leaders can open the door for more serious problems later on. Our youth can learn those very important things in other ways, Smith says.

Using prayer, quotes from our leaders, personal training and experience Smith shows that physical intimacy doesn't start because two teens were 'bad' kids who spent too much physical time together. It starts because they spent too much 'emotional' time together. They fell in love and sex is a natural expression of love. We must protect them from giving away their hearts too early.

Smith encourages 'casual dating' until they are in a position to marry. (Casual dating is avoiding emotional exclusivity.) When they are in a position to marry they can then begin to seriously date. For girls that may be when they graduate from high school and for boys that would be after they serve a mission. Until they are in a position to marry they should not try to mimic the emotional intimacy of an exclusive relationship. It's too sacred.

Smith tells us how we can encourage appropriate emotional relationships at appropriate ages. She also explains how the world pressures our children, both outside and inside the home, and how we may be contributing to the pressure to be physically intimate without even knowing it.

Smith shares ways we can understand and fill the emotional needs of our teenagers before they look elsewhere. She gives signs that help us know if a child may be getting 'emotionally' involved with someone else, which then gives us the chance to visit openly and honestly with them and redirect them before it becomes a physical involvement. She gives encouraging, usable and loving advice to parents whose children may already be involved in emotional or physical relationships. Her book is uplifting and positive.

Bishop Scott Mackey writes, "Thank you, Thank you, Thank you! I believe the message she teaches is most needed in our Ward right now. I am excited to get started on this!"

"My thanks has to go to you for your inspired words," writes Cheryl Thomas. "Thank you for all the time and effort you put into your very important work. You have touched and changed many more lives than you can ever know."

Written with wisdom, insight and compassion, Unsteady is not a literary chastity belt of restrictions. It's just the opposite. Unsteady is an eye-opening, exciting, hurray-type discussion on teen romance which I think every father and mother should read, whether LDS or not.

Furthermore, I'd love to see a teenage-version of this book. I'd be first in line to buy one!

Can we arrange for Sister Smith to talk to every teen and parent?

Unsteady is what those 'sex' talks are meant to be!





Related Articles
Editor's Picks Articles
Top Ten Articles
Previous Features
Site Map





Content copyright © 2022 by T. Lynn Adams. All rights reserved.
This content was written by T. Lynn Adams. If you wish to use this content in any manner, you need written permission. Contact Jamie Rose for details.