Beer Fox - Craft Brew Awards - 06/05 to 11/18/2007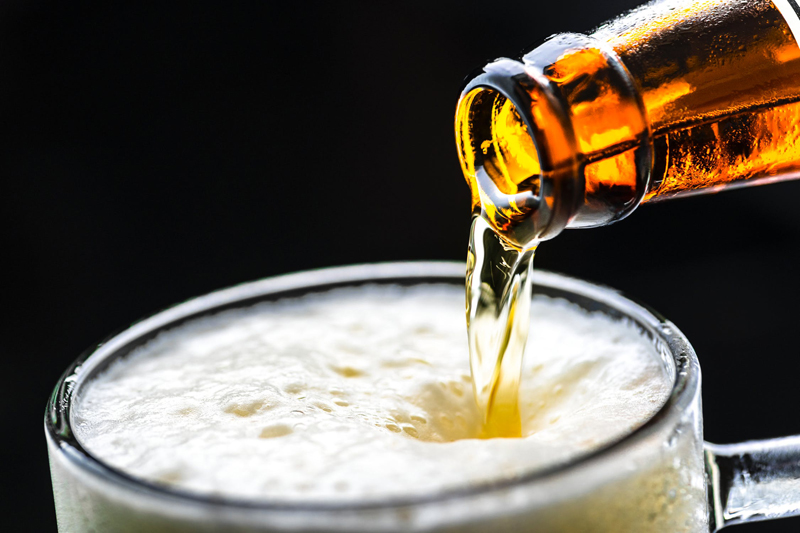 June 5, 2007 to November 18, 2007
Throughout the past 30 years, craft brewing in the United States and abroad has expanded to encompass styles of great variety and sophistication to the delight of a growing body of beer connoisseurs, both men and women. To honor the creativity and technical expertise of so many world-class brewers, the Beer Fox selects the Craft Brew of the Week, and has listed each distinguished beer in the Beer & Brewing Newsletter at BellaOnline since December, 2004. As an easy reference tool, the Craft Brew of the Week Awards are listed by date, extending over each six month period.
Note:  These are in their original context, and have not been updated to reflect any changes that might have occurred. (for example: retired beers, new brewery locations)
Beer Fox – Craft Brew of the Week Awards – June 5, 2007 to November 18, 2007
Craft Brew of the Week Award 6/5/2007:
Wooly Bully - Siletz Brewing and Public House, Siletz, Oregon, US
Style: Kellerbier / Zwickelbier
Gently hazed and golden, reflections of coral-orange dance within the body, while a creamy head of ecru blankets the top in a one-finger layer. Grainy aromas of toffee and malt greet the nose, washed with spiciness and a floral mask.

Sweet malt dominates the mouth, with grassy depth and a spiciness that sits on the edge with hoppy, floral notes. Mouthfeel is medium and agressive. Highly drinkable.

Craft Brew of the Week Award 6/17/2007:

Brooklyn Local 1 - Brooklyn Brewery, Brooklyn, New York, USA
Style: Belgian Strong Pale Ale
An impressive gold, red, and black label announces Local 1 in a beautifully embossed, brown bottle with cork and cage. Upon the pop, aromas of earth, bready yeast, peaches, tropical mango, and honey-touched grains captivate the nose. In the glass, the hazy orange body supports a persistent white head, while swirls of Belgian lace stick to the sides. Made with demerara sugar, the volcanic soil imparts a minerally character to the flavor. Trace wisps of thyme blend with flavors of fresh melon, apple, nut bread, saison earthiness, tobacco, and honey. The palate warms in the 9% ABV and finishes dry.

Is it a Tripel, strong Saison, or a Belgian Strong Ale? Like a Trappist Beer, Local 1 undergoes secondary fermentation in the bottle...and true quality is reflected in the superb taste.
Craft Brew of the Week Award 8/4/2007:
Green's Endeavour Dubbel Ale - Green's Gluten Free Beers, Shipley, West Yorkshire, England (Imported by Merchant du Vin, Tukwila, Washington, USA)
Style: Gluten Free Belgian Dubbel
The seductive aroma of sweet dark berries and plums merges with vanilla-cappuccino notes as this beauty pours dark chocolate brown into the glass, showing-off with a thick, voluminous, persistent head of tight bubbles. On the tongue, flavors of dark cherries and molasses join a balanced bitterness. As it warms, sorghum graininess arises, adding to the rich flavors. Made with millet, rice, buckwheat and sorghum, this is seduction in a bottle. It is hard to believe that such a pleasurable, tantalizing brew could be "celiac safe"!

Pair this lover up with a juicy, grilled steak, pulled pork, or dark meats. Then, continue the pleasure, poured over vanilla ice cream and berries. Superb!

Craft Brew of the Week Award 8/11/2007:

Springboard Ale - New Belgium Brewing Company, Fort Collins, Colorado, USA
Style: Belgian Style Pale Ale
A garden of herbs, mint and fruit, both sweet and tart, greet the nose as this hazy, unfiltered, straw gem cascades into my crystalline pokal. An ample head of cloud white holds firm, painting the glass with firm bursts of lace. Earthy and tart with a solid malt backing, flavors of berries, lemongrass and yeast mingle on the tongue. Finishes dry and clean!

Craft Brew of the Week Award 8/25/2007:

Otter Kilter (Otter Creek World Tour) - Otter Creek Brewing/ Wolaver's, Middlebury, Vermont, USA
Style - Scottish Style Wee Heavy
Otter Kilter pours a deep mahogany into the glass, with a thin, creamy head and swaths of generous lacing. Aromas are of roasty caramel malt, with woody earthiness and an herbal essence. The medium-full mouthfeel accentuates sweet, toasted malts and a lingering peat in the finish. Only a feathering of hops floats in the background. Satiating drinkability!

Craft Brew of the Week Award 9/30/2007:

Brooklyn Pumpkin Ale - Brooklyn Brewing Company, Brooklyn, New York, USA
Style - Seasonal Pumpkin Ale
Upon the pour, the body shimmers clear and coppery in the moonlight, with a thin, creamy head of off-white slathered on the surface. Aromas of sweet malt, lightly toasted pumpkin seeds, nuttiness, clove and nutmeg splash the air, bringing up images of fall festivals and that memorable, hormone-laden roll-in-the-hay. The lips are treated to a tantalizing blend of malt, apricot, and spice, without any hint of vegetal earthiness. Clove, allspice, nutmeg and distinct nuttiness duel in the mouth, tempered with balanced bitterness that lingers on the back of the tongue. Mouthfeel is medium, with a silky, round finish.

Craft Brew of the Week Award 10/8/2007:

Matilda - Goose Island, Chicago, Illinois, USA
Style - Belgian Strong Pale Ale
Goose Island Matilda is a cleanly aromatic Belgian ale with complex layers of apricots, leather, flowers, clover, and spice. It pours a hazy amber with hints of orange. A voluminous orange-tan head dominates the glass like the pouf on a root beer float, and is slow to settle. Dipping a finger into the head releases additional aromas of apricot. Flavors titillate the tongue with spices that could conquer Hannibal's army, while apricots, orange, and a shadow of citrus float through it all. Some flowery notes emerge, with a sliver of leather and horse blanket. Distinctive Belgian yeast has a way of creating magic like this. Light carbonation adds to the zest.

Matilda possess hidden powers within the bottle. These emerge as young palatial delights, but may be aged in a temperature and light controlled beer cellar for further development of gustatory pleasure. As they age, the flavors will become smoother and more rounded or may take on a sherry-like character. Delightful!

Craft Brew of the Week Award 11/10/2007:

La Roja - Jolly Pumpkin Artisan Ales, Dexter, Michigan, USA
Style - American Biere de Garde
La Roja pours like hot, wet, orangy copper, with edges of shrimp and salmon, dressed with a tangerine-tinged head of beige. Aromas of cherries dipped in spiced Island rum merge with earth and mustiness that wows the olfactory senses. Warming sensations of smoked Kentucky bourbon are brightened by sweet maltiness and dark rum-dipped fruit. Spiced notes of licorice and wood-soaked oakiness prevail. Residual tartness lays on the tongue, and smoothes a light primary effervescence.
Very satisfying!

Craft Brew of the Week Award 11/18/2007:

Cuvee de Tomme - The Lost Abbey - Port Brewing Company, San Marcos, California, USA
Style: Belgian Strong Dark Ale

Deep burgundy in color, this luscious wonder deposits legs on the sides of your glass as you swirl the viscous liquid. A nose of sour cherries drifts into your olfactory sense, filling you with erotic sensations of alcohol, rum and wood. This wild boy grabs at your tongue, tart and sweet. He hints of cedar-wood, with a touch of funky Brett, while sour grapes, cherries, and blueberries enter in waves of black pepper-like warmth. Heat lingers, immersing you in the pleasures of sinuous quaffing, as if making love to an experienced suitor. Memorable!
More Beer Fox – Craft Brew of the Week Awards:
Beer Fox – Craft Brew of the Week Awards – December 04, 2004 to May 30, 2005
Beer Fox – Craft Brew of the Week Awards – June 25, 2005 to November 27, 2005
Beer Fox – Craft Brew of the Week Awards – December 4, 2005 to May 23, 2006
Beer Fox – Craft Brew of the Week Awards – June 2, 2006 to November 21, 2006
Beer Fox - Craft Brew Awards - December 20, 2006 to April 6, 2007
Beer Fox - Craft Brew Awards - December 30, 2007 to May 26, 2008
Cheers!


You Should Also Read:
World Beer Cup 2008 - Pinnacle of Success
Tomme Arthur At Monk's Cafe
Good Beer Head


Related Articles
Editor's Picks Articles
Top Ten Articles
Previous Features
Site Map





Content copyright © 2023 by Carolyn Smagalski. All rights reserved.
This content was written by Carolyn Smagalski. If you wish to use this content in any manner, you need written permission. Contact Carolyn Smagalski for details.