World Beer Cup 2008 - Pinnacle of Success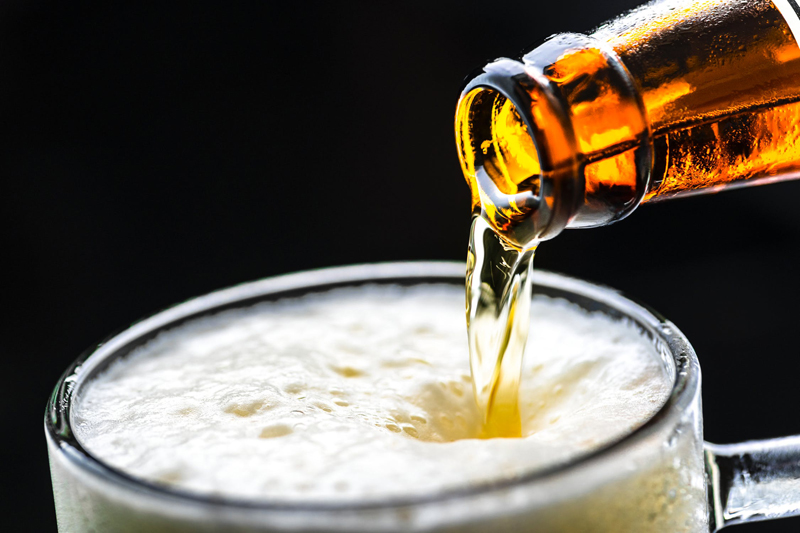 When do you think Charlie Papazian, founder of the Association of Brewers, president of the Brewers Association, and founder of the World Beer Cup, will be recognized with a Nobel Peace Prize for his contributions in uniting the global economy of beer? It is a peacemaking mission, isn't it?

Jalepenos in Alaska, Jasmine in Beer, and Japan reaching the summit as the top brewer of German Style Schwarzbier! Beer has reached the pinnacle… the height of eclecticism throughout the world.

Trumpets and fireworks may not have heralded the opening events for The World Beer Cup 2008, but this "Olympics of Beer" would deserve no less. 129 select judges from 21 countries (64% from countries outside the USA) came together at the Town & Country Resort in San Diego, California, USA for the largest competition of professional brewers in the world. On the 15th and 16th of April, 2008 during the Craft Brewers Conference and BrewExpo America, these world-class judges combined their sensory and organoleptic skills to select beers of world-class stature for gold, silver and bronze medals. The competition has grown so large that awards are now presented in two gala events: a US ceremony in San Diego, California, held on April 19, 2008, and a European ceremony in Germany scheduled for May 8, 2008.

In this year's prestigious World Beer Cup 2008 Competition, 2,864 beers from 58 countries, including 45 (!) states in the USA, were judged in 91 beer style categories, including 11 new categories that had been added since the last competition two years ago.

New categories include 6 traditional styles: Fresh Hop Ale, American-Belgo Styles Ales, Leipzig-Style Göse, Belgian-Style Blonde Ale, Australasian-Style Pale Ale, and Out of Category - Traditionally Brewed Beers. Rounding out the 11 new categories are 5 Barrel Aged Beer styles: Wood-and Barrel- Aged Beer, Wood-and Barrel-Aged Pale to Amber Beer, Wood-and Barrel-Aged Dark Beer, Wood-and Barrel-Aged Strong Beer, and Wood-and Barrel-Aged Sour Beer.

Highlights of the World Beer Cup 2008
Medals were awarded to 21 different countries, including surprises such as Latvia (2), Norway (2), Denmark (2), Sweden (2), the Czech Republic (2), Iceland, Bolivia, Honduras, Brazil, Russia, Romania, and Finland. Asia Pacific Breweries in Singapore captured two medals. Those in the brewing industry must wonder how influential the brewing techniques of Fal Allen, who is based at Archipelago Brewery Company in Singapore, may have been in the crafting of these winning beers. It was impressive that 45 of 50 states in the USA submitted entries, but no great surprise that the USA received the majority of awards. Germany impressed the judges, with 25 medals awarded, followed by Belgium with 11, and Japan with 10. UK, Canada, and Austria each won 5.

Alaskan Smoked Porter 2007 of Alaskan Brewing Company in Juneau, Alaska won Gold for Smoke-Flavored Beer, a consistent Standard Bearer in this category. But jalepenos in the far North? Alaskan Brewing also clinched a Bronze in the Fruit and Vegetable Beer Category for Alaskan Jalapeno Imperial IPA, competing against 69 other competitors. Never say there isn't heat in Juneau.



Germany still holds the trump cards on brewing Münchner-Style Helles. All three medals went to German brewers: Gold for Urtyp Hell from Engelbráu Rettenberg, Rettenberg, Germany; Silver for Hoepfner Export, Privatbrauerei Hoepfner GmbH, Karlsruhe, Germany; and Bronze for Chiemgau Hell, Schlossbrauerei Stein Wiskott GmbH & Co KG, Stein an der Traun, Germany.



But the best brewer of German-style Schwarzbier hails from Japan. From among a field of 30 entries, Kumazawa Brewing Company of Kanagawa, Japan seized the Gold for Shounan Liebe.



Floral notes hypnotized the judges in the Herb and Spice Beer Category, where 67 diverse entries ran neck-in-neck for top honors. Elysian Brewing Co. of Seattle, Washington grabbed the gold with Avatar Jasmine IPA.



Deschutes Brewing Company of Bend, Oregon has entered the playing field of Gluten Free Beer, winning Gold for Deschutes Brewery Sorghum Beer. Silver went to Sinebrychoff Light Beer, Oy Sinebrychoff Ab, Kerava, Finland, while Anheuser-Busch of St. Louis, Missouri retained a foothold in third place with Redbridge.



In the highly competitive international field of Belgian-Style Sour Ale, Allentown & Bethlehem Brew Works in Allentown, Pennsylvania was awarded the Bronze for Framboise, placing it in the limelight with Gold winner Geuze Boon from Boon Brouwerij N.V. in Lembeek, Belgium and Silver winner Oude Geuze Ale Oud Beersel from Oud Beersel in Brussels, Belgium. A little prince among giants!



Not one US brewey won placeholders in Category 38: Australasian, Latin American or Tropical-Style Light Lager or Category 39: International-Style Lager. A taste of international dominance is good for the competitive spirit. Winners for Category 38 hailed from Singapore (Gold - Anchor Ice), Honduras (Silver – Imperial) and Bolivia (Bronze - Paceña Tropical Extra). In Category 39, awards went to Romania (Gold - Ursus Premium), Iceland (Silver - Egils Gull), and Australia (Bronze - Knappstein Enterprise Reserve Lager).



Tomme Arthur and Vinnie Cirluzo are the Grande Benchmark in Wood- and Barrel-aged Sour Beer. Cuvee de Tomme, Port Brewing Company and The Lost Abbey, San Marcos, California, USA won Gold, while Temptation of Russian River Brewing Co., Santa Rosa, California, USA, coasted in for the cool Silver Medal. Tomme Arthur's significant cache of wins earned Port Brewing Company and The Lost Abbey of San Marcos, California, USA, the Brewers Association World Beer Cup 2008 Champion Brewery Award in the Small Brewing Company Category. Vinnie Cirluzo was awarded the Russell Schehrer Award for Innovation in Brewing at the Craft Brewers Conference that paralleled the World Beer Cup in San Diego.



Not to be left behind is Peter Bouckaert at New Belgium Brewing Company in Fort Collins, Colorado, USA for supremacy in the American-Style Sour Ale category with a Silver Medal win for Eric's Ale and Bronze for Le Terroir.



Women brewers can be proud of the World Class Champion among them. Tonya Cornett, Head Brewmaster of Bend Brewing Company in Bend, Oregon, USA is the first woman to win as the Brewers Association World Beer Cup 2008 Champion Brewery in the Small Brewpub Category. In 2001, Tonya graduated with an International Diploma in Brewing Technology from the World Brewing Academy, a partnership between Siebel Institute of Chicago and Doemens Academy of Munich, Germany.





The complete winner's list for 2008 is available at:

https://www.beertown.org/events/wbc/PDF/2008_winners_list.pdf

Cheers!
Photos are(from top): Charlie Papazian of the Brewers Association; World Class Brewmaster Tomme Arthur.

 
You Should Also Read:
Expert in Analytical Services - Gary Spedding PhD
Developing the Sense of Aroma
World Beer Cup - American Brewers Reach World Class Status


Related Articles
Editor's Picks Articles
Top Ten Articles
Previous Features
Site Map





Content copyright © 2022 by Carolyn Smagalski. All rights reserved.
This content was written by Carolyn Smagalski. If you wish to use this content in any manner, you need written permission. Contact Carolyn Smagalski for details.