Christmas Ornaments Tell Our Family's Story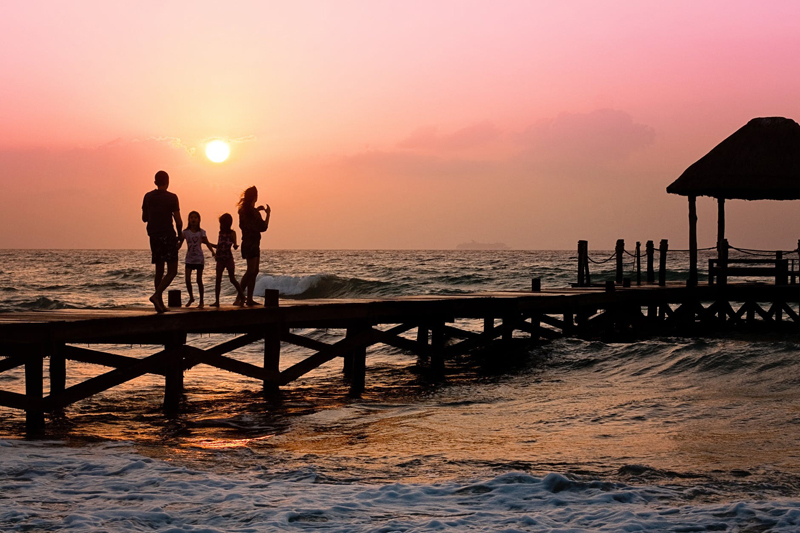 I perched on my stool, the box of ornaments, in turn, perched on my knee. The kids lined up, per Dad's instructions, single file at my throne. Their instructions were to one at a time receive an ornament, walk sedately to the tree (also one at a time), place it, then walk around the couch to the end of the line and patiently wait for their next turn. He sat near the tree, poised and ready with extra hooks and a no-nonsense expression. Uh-huh. You know how his military plan of attack turned out: jumping over the back of the couch, grubby hands reaching into my pristine boxes, trying to eat the ones that look like candy, and, please, one at a time? Pa-ha! Didn't matter. Decorating the tree is still and always one of my favorite Christmas activities, and this night was as satisfying as any tree-trimming could be.

It's really about the ornaments. I may occasionally dream of an elegant, color-coordinated Fir, Spruce, or Pine, but as each year comes and we drag the same old painted wooden things my mother bought as a new bride, balls made from old Christmas cards I slapped together for our first few "Charlie Brown" trees, the stuffed felt ones my grandmother made for each member of the family, Sesame Street Characters, pipe-cleaner angels, and the remnants of several sets of balls of various colors, that dream tree seems increasingly cold, heartless even. The ornaments we use over and over tell the story of our family. My job is always to hand them out, and as I do I briefly describe how we came to acquire each one, and why it's special. Even those bought at after-Christmas sales, which had no particular significance at the time, do come to hold meaning, as we recall our family the year each was bought. And every year we purchase a new ornament for each of our children, marking their interests or fascinations, as they choose a truck one year, a basketball the next.

I had a bit of a head start in the sentimental value department. My Mother died when I was 19, my father remarried when I was 20, so when I married at 21, I was given most of my childhood family's ornaments. The first few years of my marriage we really couldn't afford to buy many new ones of our own, so we placed these on our tree, and I'd share my childhood memories of them with my husband. As we acquired a few of our own each year the memories and sentiment grew. I also began making a few each year, nothing fancy or expensive. Once I just twisted pipe-cleaners into different shapes—angels, reindeer, a star—it's so easy even I, who may actually have the least natural crafting ability of any Mormon Mom in history, found it simple to make recognizable Yuletide shapes.

The biggest surprise this year was one I had forgotten from last year—a hair clippy with one of the teeth broken. It has a bit of red curling ribbon tied at the top, and a hook. Odd? Well, yes. But seeing it instantly gave me back a tender memory of my little triplets, helping me recall our family then. They always would pull those things out of my hair, and when one of my guys accidently dropped, then stepped on it, his older brother picked it up and clipped it to the tree. Laughing I took it off, then paused--I'd been trying to decide what we should make for ornaments. We couldn't afford any type of kit, and I was running low on craft supplies, but a bit of ribbon, paints, glue and glitter, and the common items we used became cute, quirky decorations, and now act as a sort of time capsule from that year, nestled among the more traditional Christmas icons.

I don't rely on memory alone to keep it all straight. I have numbered each ornament, or series, if there are several of a kind, and keep 3x5 cards with the history and significance of them all. This is important, because I am the unofficial historian, both for my family of origin, as my sisters were too young when my mother died to remember as much as I do, and the family I am growing now with my husband. One of my sister's fourth grade school projects sits among the stained glass-like ornaments we made the year I was six, along with newer additions I have bought for my children. When she is ready it, and its story, will be here for her, and when my sons are grown and married, they will have a nice start to their collections.

We have so many now that they never all go our tree at once any more, and yet they all get their turn every few years. I pull from the boxes, building the design organically, handing to each child spontaneously which story I think he'd like that moment. Of course, all five of them are still under the age of seven, so the ornaments end up crowded onto the bottom branches. Once the children have placed them, we turn off the room lights, turn on the tree lights for a few "oohs" and "ahhhs", and as the kids watch How the Grinch Stole Christmas with their red and green cups (plastic, of course) filled with cocoa, and plates of goodies balanced on their little legs, I balance the tree.

By its own light, I spread the ornaments out, placing the true heirlooms near the top, ensuring all the Santa's aren't in one spot, all the red balls in another. We could have created that gorgeous dream Fir, covered all in burgundy and gold ornaments, and the kids could have followed Daddy's plan, standing in line, marching around the couch, but who really wants that? As Boris Karloff sings "You're a foul one, Mr. Grinch," my husband yells at the dog, blowing his nose; my baby rolls across the floor saying "ginch, ginch"; two of my triplets' heads fall, sleepy, onto the shoulders of the third one, who sits between them; my six-year-old slurps the last dregs of cocoa; and this moment becomes an integral and forever part of our story--next year's history--to be commemorated by what I see and feel, breathing in right this instant, and what we will add to our tree and to my boxes in the coming weeks.






Related Articles
Editor's Picks Articles
Top Ten Articles
Previous Features
Site Map





Content copyright © 2023 by Jamie Rose. All rights reserved.
This content was written by Jamie Rose. If you wish to use this content in any manner, you need written permission. Contact Jamie Rose for details.