Insects, Bugs - Dream Symbols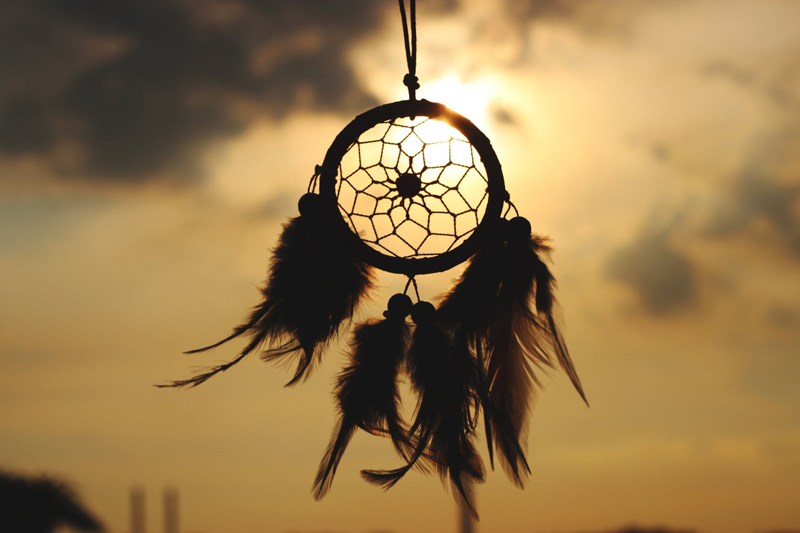 "There's an insect in your ear, if you scratch it won't disappear. It's gonna itch and burn and sting, you wanna see what the scratching brings." ~ U2, "Staring at the Sun," Pop.
For creatures who are usually tiny, insects have gigantic effects on humans. Sometimes they affect our vision: "bugs" become "giant" to us when they exceed a length of more than an inch or two. Insects inspire both terror and devotion; for some they are sources of phobias, for others, a source of collection and study. For others, insects are a simply a source of irritation and annoyance. Below are some different ways in which insects may manifest in dreams and some links to more information on specific bugs that may have crawled, crept, or flown into your dream.
Insects in the Home
Rarely do we want insects in our homes as they are seen as disease-carrying invaders. Insects can be symbols of vulnerability not only due to their fragile nature, but also because of their ability to make us vulnerable via their bites, stings, and venom.
Houses in dreams are often symbolic of ourselves. Dream houses infested with dream bugs symbolize pretty much what they symbolize in waking life with the only different being that it is the self that is afflicted. They can be symbolic of an illness in the body or mind.
Word Play
The Philip Haas film, "Angels and Insects," made use of word play, secretly revealing the nature of two of the film's characters. Dreams also enjoy employing puns and word play to get their messages across. Is there something "bugging you?" Does it feel like you are being "stung to death" by an emotional wound? Insects are often described as "pests" - is there a person or situation in your like who fits that description?
Anger and Insects
Oftentimes, an angered insect is a stinging insect. Insects in dreams may symbolize your own angry emotions, your desire to hurt someone who you feel is harming you. Insects can may also symbolize frustration, a desire to strike out at someone or something over which you feel you have no control.
Metamorphosis
While insects normally carry a negative connotation, there is an amazing quality to these creatures - their ability to radical transform. Insects such as the butterfly become completely different creatures going from a lowly worm into an awe-inspiring life form. Other insects undergo similar transformations, but theirs are usually not so pretty. For example, tiny wriggling larvae found in stagnant waters morph into bloodsucking mosquitoes.
While we normally consider transformation a good thing, carefully consider what you are transforming into and ask if that being is really what you want to become.
Interference
Flies buzzing, wasps stinging, ants crawling, and gnats in need of swatting can detract from the enjoyment of the outdoors. In dream life insects may be symbolic of minor interferences you are allowing to get in the way of enjoying your life.
Specific Insects
Different insects may have different dream meanings. Below are links to help you find more clues to your insect dream.
Ant
Bee
Butterfly
Spider
Until next time, sleep well and dream out loud!
*~Aisling Ireland~* is an ordained Spiritual Counselor providing dream interpretation and Tarot readings. To make an appointment check out her website at:
web.mac.com/aisling.ireland
Amazon's Kindle is a wireless portable reading device that allows you instant access to books, magazines, and more - learn more about it by following the link below.


Related Articles
Editor's Picks Articles
Top Ten Articles
Previous Features
Site Map





Content copyright © 2022 by Aisling Ireland. All rights reserved.
This content was written by Aisling Ireland. If you wish to use this content in any manner, you need written permission. Contact Lori Chidori Phillips for details.