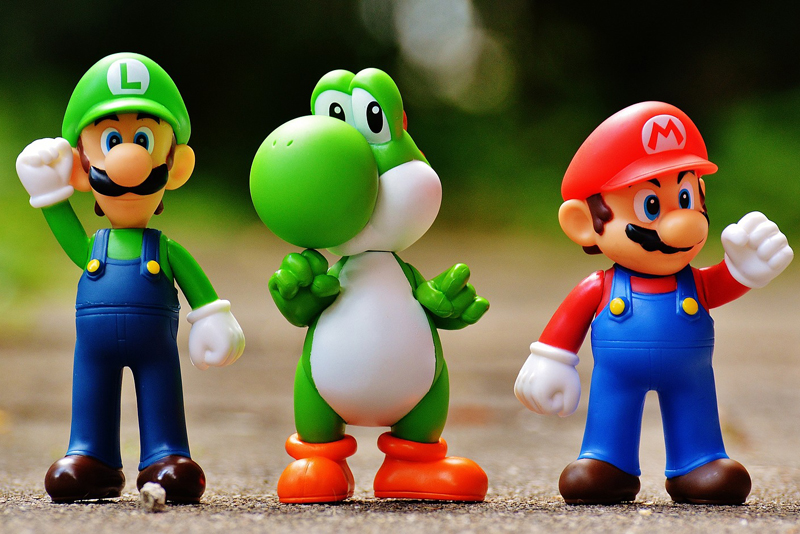 If you´ve got a Nintendo 64 lying around, be sure to grab a copy of StarFox 64! Even after many years, this game is still tons of fun. For a character and ship that many only know from Super Smash Brothers, StarFox has good humor and flying.
Although a bit blocky by today´s standards, the flying and three dimensional battles in this game are good fun. You have regular guns plus homing torpedoes, can barrel-roll to deflect shots, and have enemies of a variety of fighting styles. You have three wingmen, each with his own talents, and knocking one out of action means playing alone until their ships are repaired.
While some of their comments are silly, they do chime in with good hints, and will help you figure out what the weaknesses of your enemies are. You get to play on water worlds, lava worlds, in space, through cities, and in a number of other environments.
You can choose from different paths through the game, depending on how well you do on various missions. You can earn medals for doing well on missions. There are even fun multiplayer games for you to blast along with your friends!
Yes, it's important to remember that this game was created for the Nintendo 64. The sound is not going to be stellar. The graphics are going to have what we would now consider to be flaws. But in many ways it's like enjoying some old-school fun of Space Invaders or Pac-Man. Yes you could complain about what it's missing, but it can be just as fun to enjoy what it offers, and see what a bit of game history is all about.
A fun game if you can find it!
We purchased StarFox 64 with our own funds.
Buy Starfox 64 from Amazon.com
StarFox Adventures for GameCube Review


Related Articles
Editor's Picks Articles
Top Ten Articles
Previous Features
Site Map





Content copyright © 2022 by James Shea. All rights reserved.
This content was written by James Shea. If you wish to use this content in any manner, you need written permission. Contact Lisa Shea for details.