A More Organized Kitchen, a Healthier You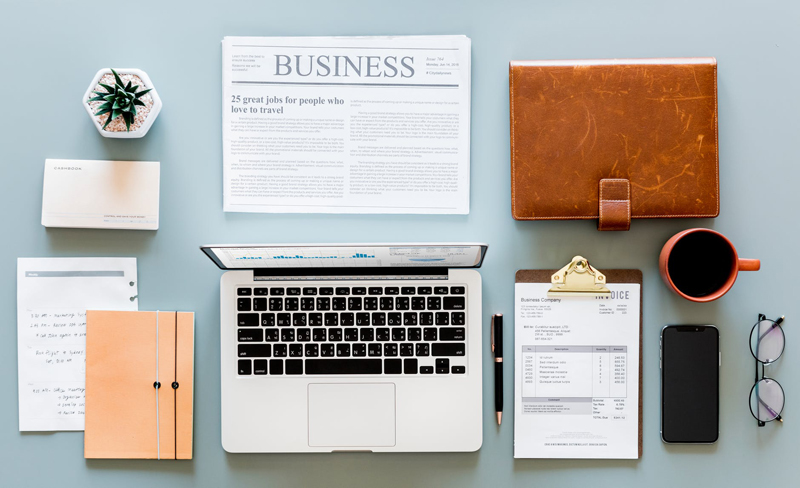 For most of us, the kitchen is one of the most important rooms in the house. It's also among the most likely to gather clutter, both in terms of stuff that doesn't really belong in the kitchen (think toys, books, and many things that get dropped on the counter throughout the day) and in terms of food, cooking gear, and other supplies that technically do have a rightful home in this space.

Clearing your kitchen of this clutter makes it easier to prepare nutritious meals and snacks, which in turn can contribute to your health and that of your family. Here are 5 ways to get your kitchen into shape so eating well is a snap.

1. Go on an alien-hunting mission.
Are there things lurking somewhere in your kitchen that don't belong there? Perhaps there's a stack of mail that never made it to your home office, some toys that got lost on the way to the playroom, or a few tools that got stuffed in a drawer here rather than being returned to their homes. Now's the time to weed these items out and put them where they belong. Clutter of this sort makes the kitchen feel more chaotic overall, and can also make it more difficult to do what you really want/need to do here, which is store, prepare, and eat food.

2. Show a little ruthlessness.
If your kitchen drawers and cabinets are stuffed to the hilt with cookware, gadgets, plates, and glasses, chances are some part of the meal-prep process is an annoyance, because you probably have to pull out several things to access the one thing you actually want. Give yourself a break and break up with the kitchen stuff you don't really, truly, honestly use on a regular basis. If you're attached to things you pull out only once a year (such as that Easter bunny cake pan), store them in high cabinets or in bins in the attic, basement, or garage.

3. Repeat Step 2, with feeling (and food).
Another significant source of kitchen clutter, and one that can do more damage to your health and waistline than holiday-themed dishware, is old, inedible, unwanted, or nutritionally void food. So once you've finished weeding out the supplies you no longer need, want, or use, turn your attention to your pantry, fridge, and freezer.

Your goal here is to clear out food that's well past its prime, that you're unlikely to eat, or--and here's the kicker--that makes you feel bad, whether physically or emotionally (or both), after you've eaten it. If those bags of chips leave you with a stomachache or a gray cloud over your head, out they go. Those chocolate bars that aren't tasty enough to really fulfill a chocolate craving? Adios. Overly processed foods? Things that are "guilty pleasures" a bit too often? So long, farewell, auf wiedersehn, adieu.

4. Do some rearranging.
With unwanted stuff out of the kitchen, it's time to do a bit of tweaking to make the room a healthier and more functional space. The idea here is to make it as easy as possible for you (and the other members of your household) to prepare and eat decent meals and snacks. This means storing everyday cookware, gadgets, dishes, and glasses in easily accessible spots in your cabinets and drawers so you can find what you need without hassle when it comes time to cook meals or set the table.

In terms of food, aim to have the things that will give you the most nutritional bang for the buck in the most prominent spots in the pantry, fridge, and freezer, with the treats and "sometimes" foods relegated to the second tier. If there are kids in the house, put healthy snacks (granola bars, nuts, fruits, and so on) in drawers or on shelves that are easy for little ones to access. Am I naive enough to think that this will stop kids from climbing up on the counter to get to the cookie jar? Nope. But I do believe it's an important step in encouraging them to think twice about what they eat.

5. Develop and maintain a new awareness.
Finally--and this may be the trickiest step of all--challenge yourself (and the others in your household) to become more aware of what winds up in the kitchen, as this can have a direct bearing on what winds up in you. In so far as possible, keep the kitchen clear of stuff that doesn't belong there; if you find that you do need non-food-related things in this room (such as envelopes, stamps, and pens for paying bills), give them their own dedicated space, rather than letting them encroach on food storage or prep areas.

Challenge yourself not to reclutter the kitchen with unneeded supplies and gadgets. A few versatile, high quality kitchen wares will be far more useful to you in the long run--and will take up much less storage space--than a bunch of single-purpose gadgets. Here as elsewhere, quality trumps quantity.

That holds for food, too. You don't need to go to extremes, but stocking your kitchen with delicious, nutritious whole foods (which are often cheaper than their highly processed, nutritionally dubious counterparts) and keeping treats as treats--rather than making them everyday occurrences--will give you a serious boost in the healthy eating department.

This month, before the winter holidays start to descend on us in full force, take some time to give your kitchen a healthy makeover. You'll get a clearer, more functional kitchen, and a new outlook on how you eat.
You Should Also Read:
Does This Clutter Make My Butt Look Fat? by Peter Walsh


Related Articles
Editor's Picks Articles
Top Ten Articles
Previous Features
Site Map





Content copyright © 2023 by Emily Wilska. All rights reserved.
This content was written by Emily Wilska. If you wish to use this content in any manner, you need written permission. Contact Kelly Jayne McCann for details.