Big Brain Academy - Wii Degree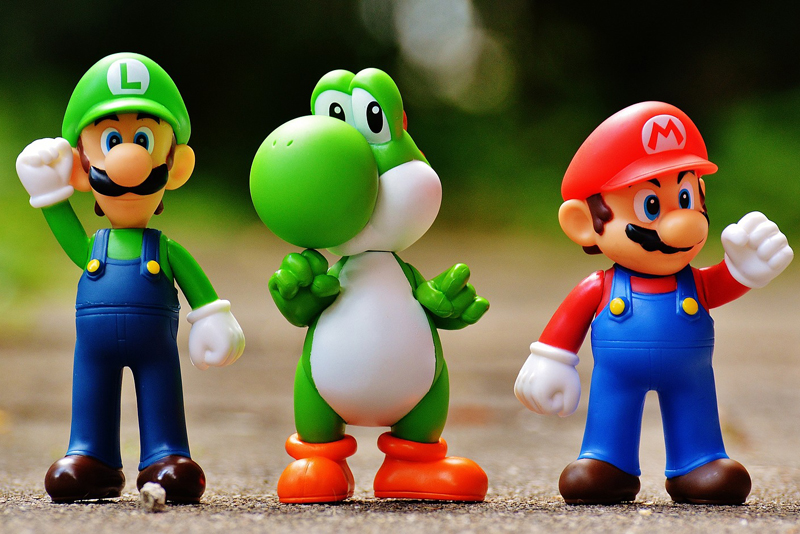 With all the research coming out about an active brain staying sharp, it's no surprise that the Wii now sports a brain training game of its very own. Unfortunately, it's just not as great as it should be.
Let me first explain that we own all the DS brain-training games and play them fairly frequently. We definitely believe in the use-it-or-lose-it theory of brain health. The makers of Big Brain Academy on the Wii already had volumes of feedback from the DS game to know what works and doesn't work. They had plenty of time to create a truly spectacular game for the Wii platform.

I acknowledge that they did some things well here. They have fun multiplayer modes. You can cooperatively work as a team to try to get the maximum score. You can compete against each other in a time trial, attempting to get through your tasks as quickly as possible. You can also play in a board game style of situation, where you choose tasks that you know you're good at, trying to get the most total points.

For solo play, they have the standard training and test modes. They break your tasks up into five areas - analyze, compute, identify, memorize and visualize. Each area only has three game types. Unlike the other, DS games, where at least some of the games were enjoyable, I really didn't find any of these to be "fun". Some were downright annoying. For example, in one game they zoom super-close in on a photograph. They slowly un-zoom and you have to guess what it is. Is it a sheep? A grasshopper? This really isn't a test of anything - it's all a matter of when the picture shows something identifiable. Other games like "count the number of red balls and blue balls that go into a bucket, and say which was larger" at least have some sense behind them. There are the face-matching games, the pattern-seeking games, the tetris-like games, and so on. We've seen these all before in other mini-game sets. Usually, though, they are innately fun to play and there are a wide variety of them. Both are lacking here.

You can earn medals while doing the practice games, up through platinum level. If there are multiple accounts in the game, you can also get a ranking - first, second, and so on. However, nowhere in the game does it show any summary of those rankings! In fact, you only see that you earned a ranking at the end of a given game. It doesn't even show it on the game's listing. So if you go through and get 1st place in all the games, and then your friend goes in and gets first place, you'd never know it. To even see the medal listing you have to go into a "book" for your profile, to see what you've earned. There's no way to easily compare one person against another - or to engage in friendly competition to try to one-up each other.

They do have a single listing page where they show the "current test score" for each person. This is the one-number total of a person's test score. This is a nice thing to compare, but for example, say you have two parents in a household with three kids. The kids can't really compete on the whole test against a parent! They don't have the training yet. They COULD try to compete in the "easy level" of a given test. But there's no way to compare that. This was a giant opportunity that the game designers missed out on.

There was also still a bit too much inane chatter that you have to page through to get to the results. There really should be an option to turn that off. It's cute the first time. After the 20th time of the exact same dialogue, it gets very annoying.

I really expected much more from the Wii version of this game. A nice attempt, but they should have learned far more from the DS feedback and been able to resolve many of these issues before shipping.

This sweepstakes ended on December 18, 2008.

Please check our Winners Listing for details on winners of our sweepstakes. Our winners are always announced in the BellaOnline Sweepstakes Newsletter.

Current Sweepstakes Listings








Related Articles
Editor's Picks Articles
Top Ten Articles
Previous Features
Site Map





Content copyright © 2023 by Lisa Shea. All rights reserved.
This content was written by Lisa Shea. If you wish to use this content in any manner, you need written permission. Contact Lisa Shea for details.