Nintendo Revolution Update - Mar 2006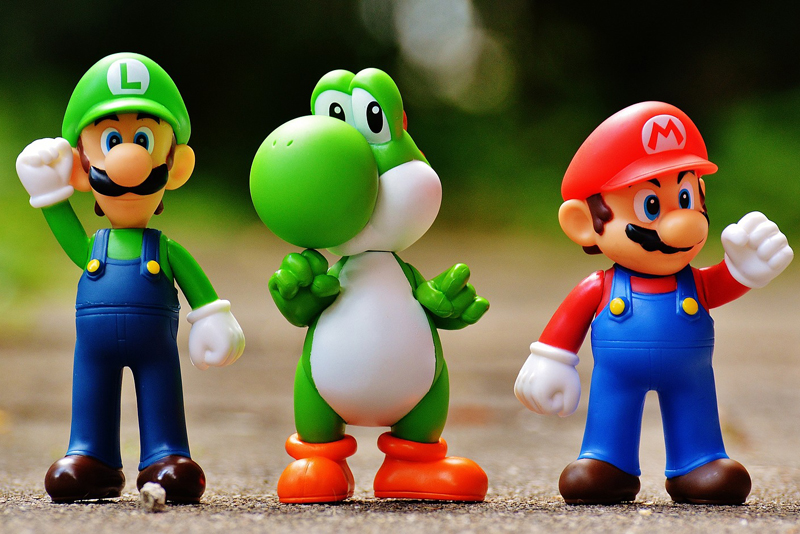 The XBox 360 is flying high. The PS3 will be out soon. What is the status of the Nintendo Revolution?

As of March 2006, the Revolution is still planning to be released "in 2006". For most gamers, the most bizarre part of this new release is not the graphic, sound or gameplay. It is the controller. Imagine a TV remote - the long, slender rectangle. Now imagine a four-way D pad at the top of it, and a few other buttons. That's it. You hold it in one hand, and point it at the screen.

Apparently this controller will have a gyroscope in it so you can swing it like a sword, aim it like a bow-and-arrow, even hit home runs with it. This does sound cool for some games, like Zelda. But for other games, say Super Mario, it seems to make less sense. How do you get through a jumping platformer game with a TV remote? Surely you want both hands involved in button pushing? How about people who have small living rooms, without room for waving swords wildly around? Heck, how about people who have motion problems with their arms, and loved button-pushing games but can't handle wild-motion games?

We won't know these answers until the game system is released. We do know that Nintendo is going to be fully backwards compatible, which of course is a good thing. There will be separate slots for the old style mini-discs and the new regular DVD style ones. In fact, they'll let you download any game from the original NES and SNES systems!

For those who love wireless, the system will have built in wi-fi for your wireless gaming pleasure.

Now we all have to wait for the holiday season, to see what it's really like!


Related Articles
Editor's Picks Articles
Top Ten Articles
Previous Features
Site Map





Content copyright © 2022 by Lisa Shea. All rights reserved.
This content was written by Lisa Shea. If you wish to use this content in any manner, you need written permission. Contact Lisa Shea for details.