Fans Unite to Save Jericho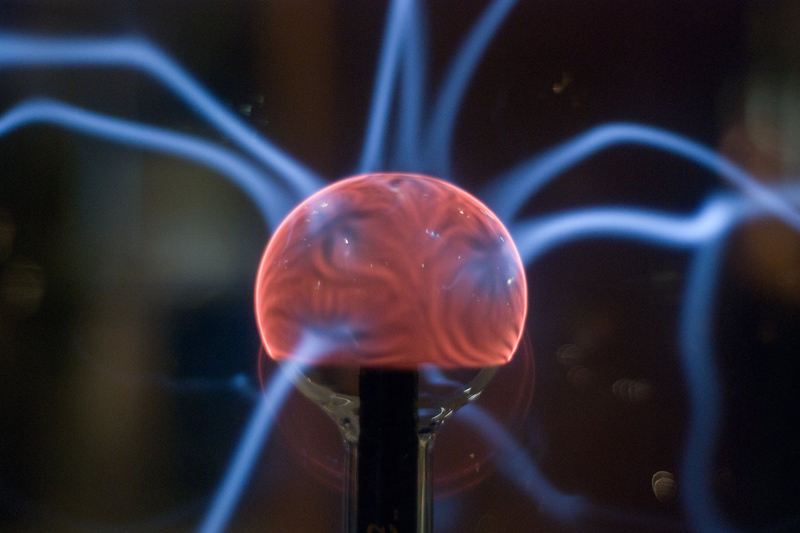 The campaign to save "Jericho" is on! CBS announced it was canceling the show just last week, and since then fans have been sending the network the message that this action is unacceptable. Entertainment industry watchers like myself have been incredibly impressed by the amount of money and support the show is already getting.

The most dramatic message fans have put together is the "Nuts" campaign, which is a reference to the series finale. The campaign refers to a true World War II story, when the Germans demanded surrender and the American sent back a one-word reply. CBS executives are swimming in nuts right now--over 6,000 pounds of it, in fact. Of course, there's a letter writing campaign as well, and an online petition that has garnered over 76,000 signatures to date.

If you never got a chance to see "Jericho," you missed out on a most compelling drama. Okay, the writers clearly never actually visited Kansas (you could tell this because the writers had a character refer to the city of Lawrence as Lawrence, Kansas—and if you're located in Kansas, why would you do that?). But this show, billed as a post-apocalyptic drama, turned out to be so much more. A nuclear attack hits 23 American cities, but it turns out to be orchestrated by our own Homeland Security department. Each part of the country wants to take control of the rest of the U.S.A., and the little Kansas town of Jericho becomes a center of the struggle because it remained out of the fallout zone and has some natural resources. And the CIA, chasing an atomic bomb, ends up there as well.

Fans of "Jericho" attribute its cancellation to a number of factors, the most important of which may have been a three-month hiatus during a critical period of the show's developing plot. By some estimates, the show lost 20-25 percent of its audience during this time. Then again, "Jericho" was up against FOX's "American Idol" many nights, so the timeslot wasn't particularly great either.

CBS executives have taken note. This message appeared on the CBS boards recently:

To the fans of Jericho:

We have read your emails over the past few days and have been touched by the depth and passion with which you have expressed your disappointment. Please know that canceling a television series is a very difficult decision. Hundreds of people at the Network, the production company and the incredibly-talented creative team worked very hard to build and serve the community for this show --both on-air and online. It is a show we loved too.

Thank you for supporting Jericho with such passion. We truly appreciate the commitment you made to the series and we are humbled by your disappointment. In the coming weeks, we hope to develop a way to provide closure to the compelling drama that was the Jericho story.

Sincerely,
Nina Tassler, President of CBS Entertainment

This is encouraging in some ways, but also very ambiguous. How will CBS "provide closure?" On the Web? During a TV movie to air during the next sweeps period? We just don't know. But fans are hoping that if they can get the network to understand how much support "Jericho" really has, they might get a promise that's a little less vague.

To participate in the campaign, visit the Jericho Lives Web site from the links below. You'll find links there to the Send NUTS campaign and the online petition as well. If you want more information on the show, including downloads of every episode, visit the link to the CBS Jericho Web site. Let's not let yet another fine scifi TV show be relegated to the scrap heap without a fight.

UPDATE June 7, 2007: To date, over 40,000 pounds of nuts have been sent to CBS (CBS has reportedly sent the nuts to charity). The passion and commitment of fans has CBS wondering if perhaps the show should return after all. If this does happen, it'll be quite a coup. Can you think of one SF show in recent history that truly was saved, post cancellation announcement, by a fan campaign? And "Jericho" fans, who really have been fantastic about giving money and time and support, deserve their success. We're looking forward to seeing what happens. Check the links below for the news article CNN.com ran recently about "Jericho" fans turning the tide.

You Should Also Read:
Jericho Lives
CBS' Jericho Web site
Jericho article on CNN.com


Related Articles
Editor's Picks Articles
Top Ten Articles
Previous Features
Site Map





Content copyright © 2023 by Helen Angela Lee. All rights reserved.
This content was written by Helen Angela Lee. If you wish to use this content in any manner, you need written permission. Contact Helen Angela Lee for details.