Get Organized to Save Money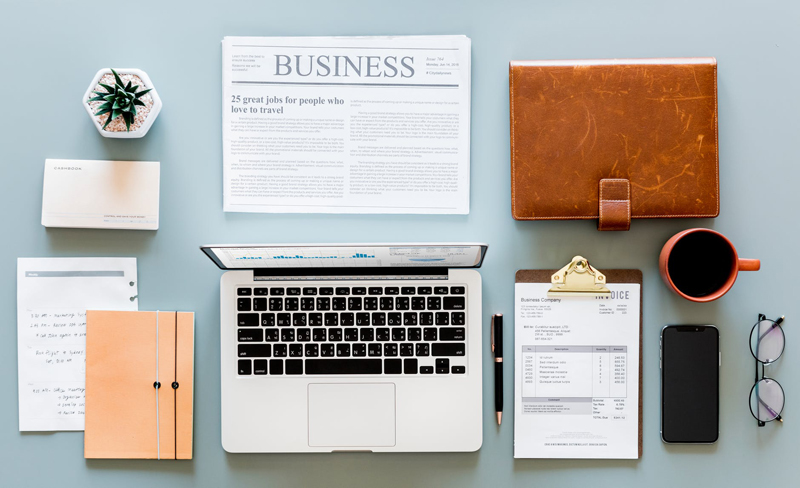 The news from the financial world has been downbeat and troubling for the past several weeks. As banks go into tailspins and stock markets continue to plunge, it's easy to worry about your bottom line. While organizing can't do much to undo the damage that's been done on a macro level, it can help ease the strain on your personal finances. Here are three things you can do to save money (and a bit of stress) during these financially trying times.

1. Get your accounts in order.
When the news from the financial world isn't good, it can be tempting to turn a blind eye to what's happening in your checking, credit card, investment, and retirement accounts. But while most financial professionals advise us not to obsess over our numbers, it's more important now than ever to get on top of what's happening in your accounts.

If you don't already have a basic filing system for things like account statements, receipts, and other financial paperwork (or electronic documents), now is a good time to create one. This doesn't have to be an elaborate setup; a file folder for each account, or a 3-ring binder with some tabbed dividers, will give you a spot to stash important financial records. (If you keep your records electronically, set up a folder for each account in your computer's Documents directory.) Before you file things away, take a glance at them to make sure the numbers add up. If you're shocked by what you see (didn't know you were putting quite that much on your credit card each month?), consider devising a monthly budget that will help keep expenses in check.

2. Organize problem areas to avoid buying duplicates.
It's a familiar scenario: you need item x (a particular ingredient, say, or a tool required for tackling a specific home improvement project), and while you're sure it's around somewhere, you can't for the life of you find it. So you go out and buy a replacement, only to have the original turn up soon thereafter.

Spending money needlessly on buying things you already have but can't find is frustrating, and it contributes to unwanted clutter. Put a stop to this habit by taking the time to clear out and reorganize areas of your home or office where things tend to go missing: the pantry, the linen closet, the supply closet, and so on. Start by gathering like things together and then weeding out what you no longer need. Once you've pared things down, stash like with like (all spices together, all toiletries together, all extra office supplies together) in a spot that's close to where you use them. While you're at it, create an inventory of what you have and where it's stored. Keep this list in a convenient spot and refer to it the next time you're on the hunt for a particular supply.

3. Set up an effective bill-paying system.
Late fees on bills are unlikely to break the bank, but they can add up quickly, and paying them means you're basically giving away money that could almost certainly go to better use elsewhere. And late payments on things like credit cards can lead to other fees and penalties, which can rapidly spiral out of control. Keeping tabs on your bills and when they're due can go a long way toward helping you avoid paying extra.

If you receive all or most of your bills by mail, it's critical to have a basic mail processing system that will allow you to separate the important stuff so it doesn't get lost in the stacks of everything else. (See Related Links for an article with info on setting up a system for incoming mail.) If you get all or most of your bills electronically, consider using your e-mail program's filters to have bill notices automatically delivered to a special folder so they're less likely to get lost or overlooked in the midst of everything else in your Inbox.

Of course, keeping tabs on your bills is only half of the process: you also need to be sure to pay them on time, which means having enough money in your bank account to cover the expenses. I recommend making a list of all of the bills you pay on a regular basis, when they're due (around the first of each month, halfway through each month, etc.), and what the average payment on each bill is (or a range of averages). With this list in hand, schedule time on your calendar about a week before each bill is due to check your bank balance (so you can avoid overdrafts) and then arrange a payment.

If you don't need to worry about having enough in your bank account to cover your monthly expenses, consider setting up automatic bill pay for most of your recurring bills. When each bill is due, your bank account will be debited automatically, saving you from having to worry about ensuring that you've paid on time. (Even if you use automatic bill pay, though, it's smart to review your bills each month to be sure they're accurate.)

While it's easy to feel that things are out of your control during these financially murky times, remember that there are things you can do to retain some power over your money. This month, focus on tackling the three organizing projects above to take back control of your finances and to keep a bit more cash in your pocket. It's one investment I promise will pay dividends.
You Should Also Read:
Create a Mail Processing System


Related Articles
Editor's Picks Articles
Top Ten Articles
Previous Features
Site Map





Content copyright © 2019 by Emily Wilska. All rights reserved.
This content was written by Emily Wilska. If you wish to use this content in any manner, you need written permission. Contact Kelly Jayne McCann for details.