Creating and Being Your True Self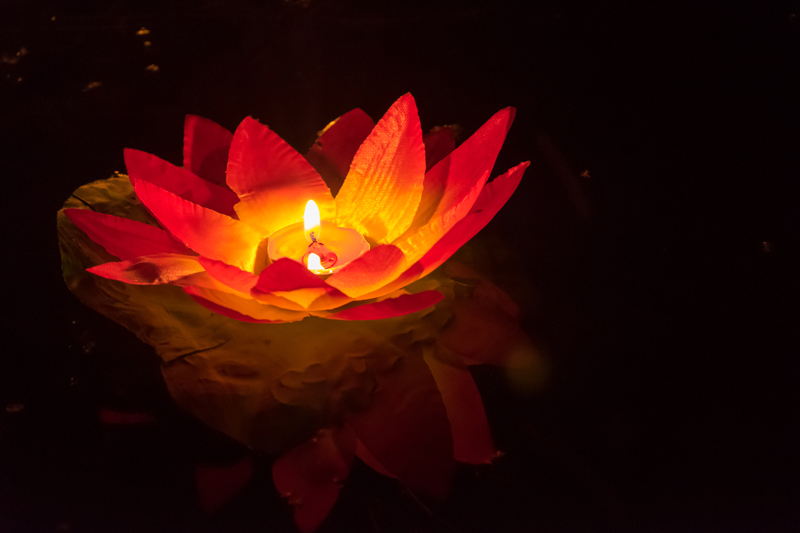 Is your spirit shining through? Do you express your true self to the world? Are you holding back? Why? Many of us say that we want to find our true selves, to explore and to be the person we are meant to be. But are we really doing it? It is important to know what moves us and what has meaning for us, and then to create that which we desire.

It starts with reflection. Peaceful moments dedicated to listening to your inner voice will reveal what is important to you, and what you want to do with your time and energy. It is crucial to acknowledge your dreams and to set goals to achieve them. It may sound like a monumental task, but you can accomplish what you set your heart and mind to. Start small but think big. Focus on what it is that you want out of your life.

You have the power within you to make a difference, to create the existence you want for yourself. You can change whatever it is you don't like in your life by visualizing what you do want. Positive intentions go a long way to attracting what it is you most want to achieve. Happy thoughts will radiate outwards and will attract more of the same. Good things happen to those who stay upbeat, are grateful for what they do have, and who strive for growth and development of their own dreams.

Maybe there is a hobby you've been eager to try, you've wanted to change your job to one that is more enjoyable, or you have been thinking about joining a particular group. Imagine what you want and feel in your mind what it would feel like to already have achieved your goal. Your positive feelings and intentions will propel you forward to finding and creating what you want most. The quote "You can be whoever you want to be" is exactly right. You have to believe in yourself.

Discovering your true self and bringing it forth is about listening to your soul and then creating what you want to experience. It is all about affirmation, confidence, and forward momentum towards that which you desire, even if it is step by step. Don't be afraid to try something different and to change up your routine. Live in the moment while finding joy in the little things along the way. Be grateful for your blessings, and live your life with love and compassion, always striving to exude positive energy.

Knowing that you are deserving and capable of accomplishing your dreams will enhance your sense of self and allow your spirit to fly free. You will be who you want to be and who you are meant to be, and you will have a sense of pride because you took hold of your life and made it your own. When you listen to your personal truth, you will truly shine from within, and in turn you will be an inspiration for others.



Related Articles
Editor's Picks Articles
Top Ten Articles
Previous Features
Site Map





Content copyright © 2022 by Debbie Grejdus. All rights reserved.
This content was written by Debbie Grejdus. If you wish to use this content in any manner, you need written permission. Contact Debbie Grejdus for details.