Rachel of the Bible - The Beginning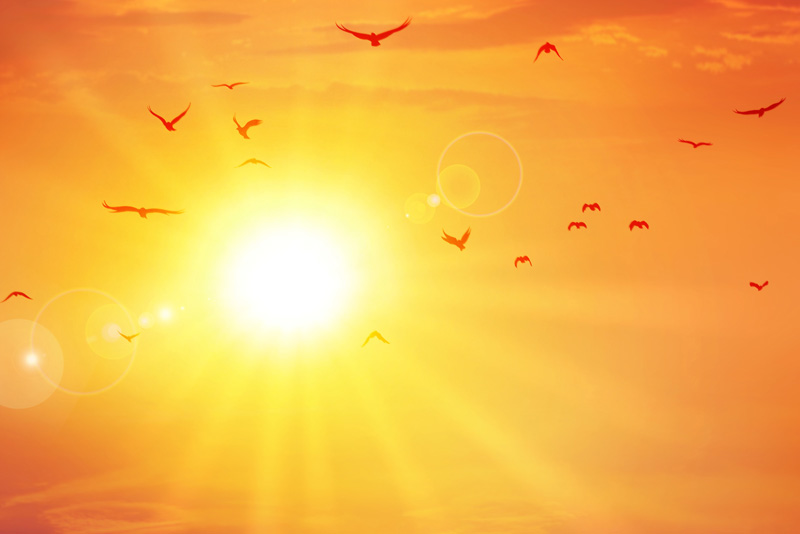 At the end of
the story of Rebekah
, you may remember that her son, Jacob, traveled to his uncle Laban's home because his brother, Esau had sworn to kill him. It would change his life because one of the first people he met there was a beautiful shepherdess.
Rachel took care of her father's sheep. She is first mentioned in the Bible in Genesis 29 when she brought her sheep to the well to be watered. Jacob was there talking to the shepherds. He had traveled a great distance to find his mother�s brother, Laban. Rebekah had sent him there to be safe from his furious twin brother. When he met Rachel, he was overjoyed to have found his relatives so easily. He went to her father's home and stayed.
During that stay he fell in love with Rachel, so much so that he bargained with Laban to work seven years in return for her hand in marriage. The Bible says that he was so in love that it seemed as though only a few days had passed. The day of the wedding finally arrived. The bride was veiled and the night was dark, but in the morning, Jacob woke up to the truth. Leah, Rachel's older sister had been substituted for Rachel. The Bible says that "Rachel was lovely in form and beautiful" but that "Leah had weak eyes." We aren't told whether Rachel was upset by this turn of events or whether she willingly went along with it. When Jacob awoke after his first night of marriage, and discovered the trick, he was understandably angry. Laban excused the deception by saying that it was tradition that the older sister marry first. He assured Jacob that after his wedding week was finished, he could have Rachel for his wife too, and then work another seven years as payment for her.
Life went on and Jacob was cool toward Leah, and loving toward Rachel. The Lord saw that Leah was not loved by her husband, so He enabled her to become pregnant four times, giving birth to four sons while Rachel was barren. Rachel became jealous of Leah and blamed Jacob for her disgrace. She decided to take matters into her own hands by giving Jacob her maidservant, Bilhah, to be a surrogate mother for her. Bibah gave birth to a son and Rachel felt vindicated. She named him Dan, meaning "He has vindicated me." Bilhah conceived again and another son, Naphtali meaning "my struggle", was born. Rachel felt that she had won the struggle with her sister.
By this time, Leah noticed that she had stopped having children and supplied her maidservant, Zilpah. So, Zilpah began bearing children.
The competition went on. Leah's son found some mandrakes - believed to be an aphrodisiac. Rachel wanted the mandrakes so she bargained with Leah for them. She told her that Jacob could sleep with her that night in return for the mandrakes. Leah conceived again.
The mandrakes didn't accomplish what Rachel had hoped but finally, God did listen to her complaining. She became pregnant and gave birth to Joseph. She said, "May the Lord add to me another son." Joseph means may He add. She said, The Lord has taken away my disgrace
You Should Also Read:
Women of the Bible - Rebekah
The Persistant Widow
Women of the Bible


Related Articles
Editor's Picks Articles
Top Ten Articles
Previous Features
Site Map



Follow @LynneChapman
Tweet





Content copyright © 2022 by Lynne Chapman. All rights reserved.
This content was written by Lynne Chapman. If you wish to use this content in any manner, you need written permission. Contact Lynne Chapman for details.