Women of the Bible - Rebekah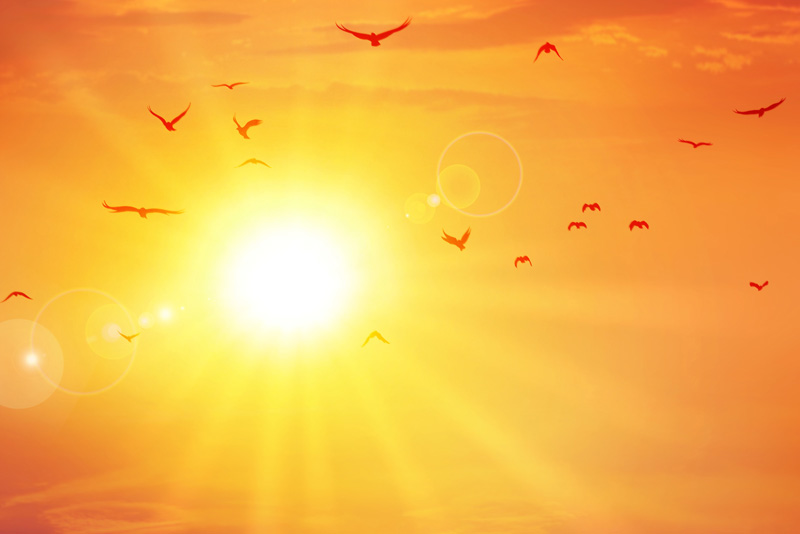 We first meet Rebekah in the Bible in Genesis 24.
Abraham sent his servant, Eliezer to find a wife for his beloved son, Isaac. He wouldn't settle for a wife from the surrounding countryside for he lived among the Canaanites and wanted his daughter-in-law to be from his own relatives.
(This was acceptable at that time and avoided intermarriage with pagan religions. After all, God had promised him that he would produce many great nations and he was starting with just one son.}
He told Eliezer, "God will send His angel before you so you can get a wife from my people."
Eliezer stopped his travels by the well outside of the town of Nahor. He prayed that God would show kindness to Abraham and give him success. Eliezer asked God that the woman who would readily give him a drink and would also water his camels would be the chosen one. God gave him the confirmation that he asked for. Even before Eliezer had finished praying, Rebekah came to the well with her water jar on her shoulder. She was beautiful and she was a virgin - the perfect choice for his master's son. When he asked, she didn�t hesitate to give him a drink and just as quickly ran to draw water for his camels.
( This girl possessed a servant's heart. Eliezer had ten thirsty camels and each could drink up to 25 gallons of water after a week's travel.)
Inquiring, he found that her father was indeed Abraham�s brother.
Eliezer gave her gifts of gold jewelry and knelt to worship God for His faithfulness.
(A lesson to be learned: Recognize God's blessing and remember to thank Him for His goodness.)
Rebekah ran home to tell her family. Her brother, Laban, went out to meet the stranger and invite him to stay. After giving expensive gifts to Laban and his mother, Milkah, Eliezer got to the point of his visit. He told of is quest for a bride for Abraham's son, Isaac and of God's guidance. Laban and his father, Bethuel, had nothing to say. They recognized that God had already consented to the marriage. His mission almost complete, Eliezer was anxious to take the girl back to his master, but the family urged him to stay longer. Rebekah was not so cautious; she readily consented to leave the next morning. (She had an adventurous spirit.)
Her family sent her off with this blessing; "Our sister, may you increase to thousands upon thousands; may your offspring possess the gates of their enemies."
(This blessing was to be fulfilled, for she would be an ancestor of the nation of Israel.)
Rebecca set out with her maids and nurse, Eliezer and his men,. As they approached her new home, and she saw her future husband in the distance, she got off her camel and covered herself with a veil.
(She was showing respect and wearing the veil of a bride.)
Isaac took her home to meet his mother.
The Bible says that he married her and he loved her. I could stop there, in the warm glow of this God ordained marriage. That would be a lovely "Happily ever after" tale but there is more to Rebekah's story.
Read the rest of the story here.
You Should Also Read:
Leah - Wife of Jacob
Ruth
Two Women of the Bible - Deborah


Related Articles
Editor's Picks Articles
Top Ten Articles
Previous Features
Site Map



Follow @LynneChapman
Tweet





Content copyright © 2022 by Lynne Chapman. All rights reserved.
This content was written by Lynne Chapman. If you wish to use this content in any manner, you need written permission. Contact Lynne Chapman for details.