How Many Children Are Too Many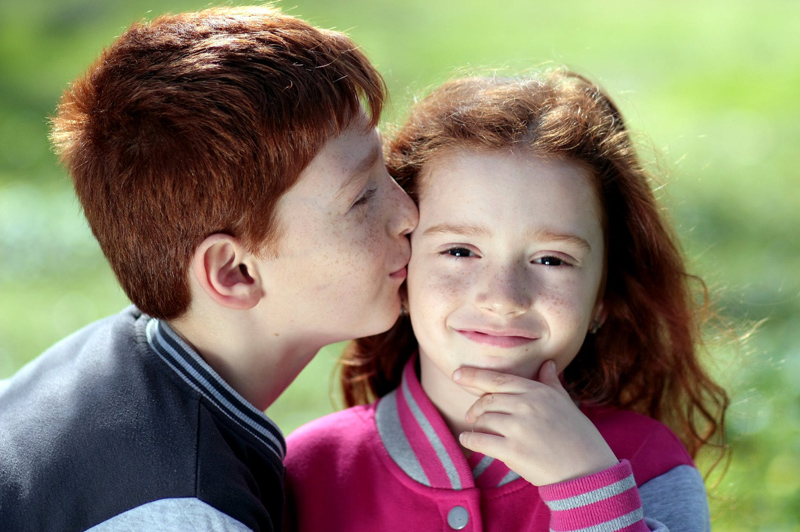 How many children are too many? That's an age old question that's never officially asked of other families, it is certainly one we tend to answer for them quite often. It seems that each of us decides what number of siblings is acceptable according to our own religion, financial standards or moral guidelines. Neighbors decide according to the size of your house, family members decide according to your personal lifestyle and onlookers at the supermarket decide according to how unruly your kids behave. However, what thought process should each parent go through to decide how many children they should have?

While finances, home life, religious beliefs all should factor into the decision, so should the idea of what's best for each sibling emotionally. The question that needs answering is this: How much can a parent give of themselves to make sure each child is emotionally healthy? Everything? That's very easy to say but what happens when giving absolutely everything you have is still not enough?

A case to consider is Nadya Suleman, a California woman, who as an only child had always wanted a big family for an emotional connection. After being unable to conceive naturally due to health issues, she turned to in vitro fertilization and her dreams were realized six times. As a single, unemployed mother who survives largely on disability compensation, student loans and food stamps, as well as help from her parents for the care of her six children ages 2-7 (including a set of twins), life was already very challenging. However, even with six children to raise, even without a father involved and even with three of the children being disabled, Nadya still wanted more. So she went through another round of in vitro fertilization where multiple fertilized eggs were implanted. She gave birth to eight babies - octuplets.

In the sibling world, multiple births used to be a phenomenon of nature. The higher the number of siblings born and their survival rate, the more the world watched the family in amazement. However, nowadays with technology playing a major role in the creation of life, nature has little to nothing to do with it. Multiple births and their survival rate can be attributed more to the science of modern medicine as opposed to an unaided and unusual natural occurrence. Although eight babies are still astonishing, it did raise questions about the doctor, who it seems had violated ethical standards by the sheer number of eggs implanted on a person of Nadya's age and background. It seems that the doctor failed to understand that just because he could, didn't mean he should.

Nadya admits to being so fixated on having a bigger family that she wasn't exactly taking the feelings of her children into consideration and they were too young to object. Nevertheless, if she had bothered to ask them, she might have gained a great deal of insight into the minds of her little ones. When asked about the new family life, it was the six year old that impressed as she spoke with a seriousness and wisdom that her own mother has yet to display.

"She's gonna be stressed out all the time," she said of her mother with a look in her eye which confirmed that she knew exactly what "stressed out" meant. No smiles or giggles like her siblings when the spoke of their "squishy"' house or the anticipated crying babies, just a statement of the facts as she saw them.

Without standing in judgment on Nadya for her finances, home life or job situation as they can and probably will change, the question of how much of herself she is able to give to ensure each child is emotionally healthy is still left unanswered. As the only parent of fourteen children ages seven and younger, three with disabilities and eight with unknown health issue, Nadya will be tested on that question. Unfortunately, so will all the siblings.



Related Articles
Editor's Picks Articles
Top Ten Articles
Previous Features
Site Map





Content copyright © 2022 by Nina Guilbeau. All rights reserved.
This content was written by Nina Guilbeau. If you wish to use this content in any manner, you need written permission. Contact Nina Guilbeau for details.