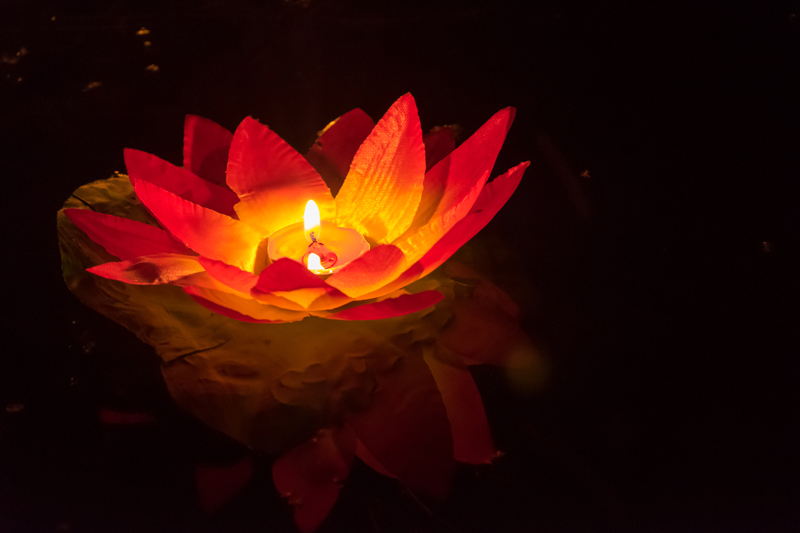 Faith can be viewed in many ways. It is a confidence in one's self. It can also be a strong trust in a belief, person, destiny, Source, Creator, or God. Faith propels us forward when times are tough, because we trust that the outcome will be positive. It goes hand in hand with hope and resonates as a powerful force. We don't need physical proof to have faith, because we have confidence in what we believe to be true.

Faith starts deep within us. We instinctively know that we have value. Faith in our selves is important because it is what gives us the conviction to do what we need to do every day. It gives us the ability to stretch a bit and try new things, as well as to make future plans and set goals. We feel able to complete tasks and take on activities whether or not we have done them before. We can rely on ourselves because we have the courage to face whatever may come our way.

We have faith in others. We trust people who have shown us by their pattern of behavior that they have integrity and our best interests at heart. We have faith that they will be there for the good times and the bad, to share in our joys and pick us up if we fall. Faith in others leads to solid and loving relationships that enhance our lives.

Faith can be what describes our connection with a higher power, be it the Source, Creator, God, Goddess, or whatever divine entity is the center of your belief system. This attunement can include faith in our place within the universe and our part within the flow of life energy. Faith gives direction to our lives and the assurance that we are not alone. We are loved and we are important. We have a purpose for being, so therefore we are exactly where we are supposed to be.

Faith is an inner strength and a certainty that we can do whatever we set our mind to. It is a positive force within us that promotes self confidence and trust. With faith we can accomplish great things for ourselves and for others. Faith brings us closer to those we care about so that we can experience love with the true freedom of giving and receiving. Faith in a divine being or universal energy gives us comfort and a feeling of security. A strong faith brings peace and stability to the spirit, and in essence opens us up to endless possibilities.



Related Articles
Editor's Picks Articles
Top Ten Articles
Previous Features
Site Map





Content copyright © 2022 by Debbie Grejdus. All rights reserved.
This content was written by Debbie Grejdus. If you wish to use this content in any manner, you need written permission. Contact Debbie Grejdus for details.