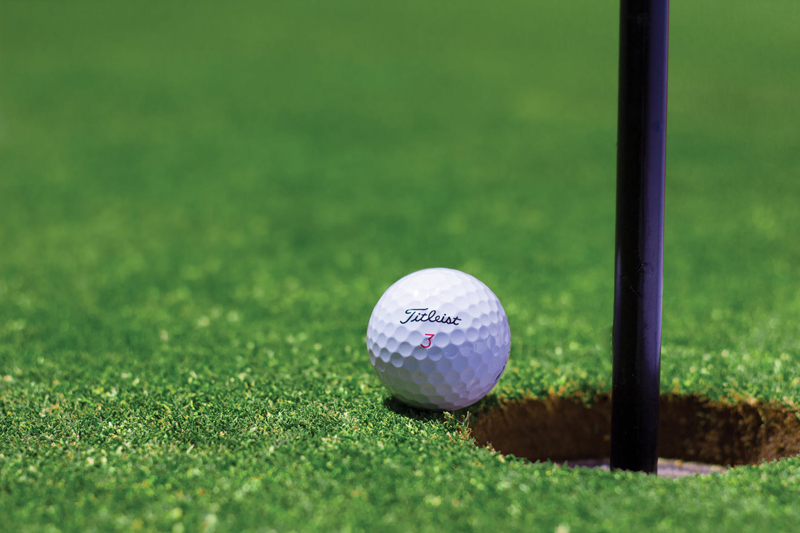 I am sure many of you have heard the people say, "He has the Yips" which means he has a flinch or jerk as he passes the putter through to the ball. When this happens the putter cannot make a smooth pass through the ball for a good roll to the hole. This can be an uncontrollable twitch caused by nerves as you set up to putt through the ball. It is something most golfers are fearful of as say the shank. Both can cause a bad shot and ruin a score.

In the latest Golf Illustrated was a good article called Quick Fix for the Yips by Stephen Aumock as he states that this word can cause a chill to go down your spine if they feel this is happening to their putting stoke. As the article states that most golfers don't realize they have it and if they do they seem helpless in ways to fix it.

I know my son who is a great golfer has had this problem and he has tried everything from going to the long putter and tried different methods to help him to relax. This author attempts to give some suggestion on how to overcome this affliction. He mentions the Yips can happen in all sports, from baseball to basketball so it isn't all in golf.

The author describes two different types of Yips as acceleration and directional. In acceleration the player has no control of the amount of force to apply to the putt. In the directional he has no control of the direction or angle of the club face at impact. He suggests taking some tests by hitting some short putts with the right hand only. If you feel a flinch or wiggle then you have the yips.

Once you decide you have the yips the author says there is no sure cure for everyone, each will have to be creative, patient and persistent. There are several common things that need to be done to fix the yips. First the author suggestion is to confuse the mind such as to reboot the brain as you would a computer when it needs fixing. It is a radical approach but it gives you a clean slate to work with.

Practice with the following drills such a trying to miss the putt, hitting just the top of the ball also hitting the ball with the tip of your putter. Another suggestion is to putt with foam balls as there would be no sensory feedback at impact. Having a friend hold the ball when you attempt putt and sometimes he will pull the ball up or let go as you putt,. It is a way to trick the mind that a ball is there or it is not. With these drills when you finally can make a putt with these methods without the yips it should make you more successful in putting. It will take work but to be Yip free would be worth it.

You Should Also Read:
Golf Illustrated


Related Articles
Editor's Picks Articles
Top Ten Articles
Previous Features
Site Map





Content copyright © 2022 by Letta Meinen. All rights reserved.
This content was written by Letta Meinen. If you wish to use this content in any manner, you need written permission. Contact Sandy Eggers for details.