Biography of Hayao Miyazaki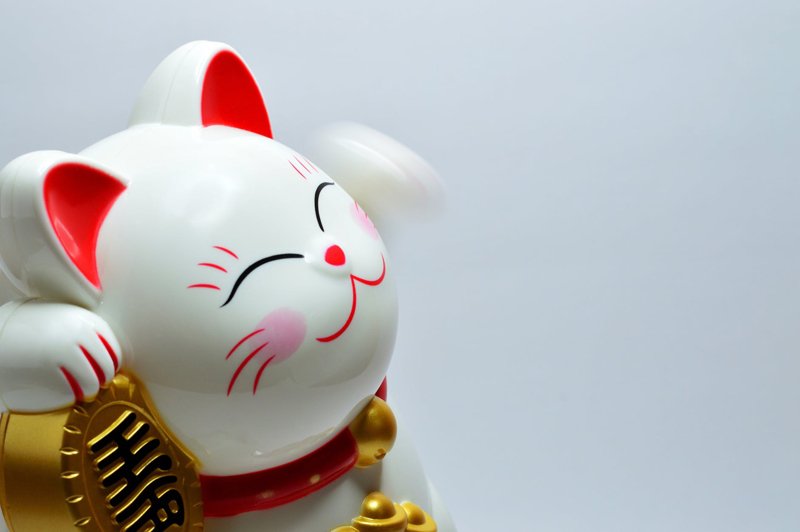 Hayao Miyazaki was born January 5, 1941 in Akebono-cho, which is part of Tokyo's Bunkyo-ku. During World War II, Miyazaki's father, Katsuji, was the director of Miyazaki Airplane (which was owned by Hayao's uncle). As a boy, Miyazaki drew airplanes and developed a lifelong fascination with aviation. Miyazaki's mother, meanwhile, underwent treatment for spinal tuberculosis between 1947 and 1955, so his family moved frequently. Some believe this may have been part of his inspiration for his film, My Neighbor Totoro.

When he was older, Miyazaki attended Toyotama High School. During his third year, he saw the film Hakujaden (which is considered the "first-ever Japanese feature length color anime"). Hayao's interest in animation began at that time, but he had to learn how to draw the human figure in order to become an animator. Previous to this, Miyazaki had only drawn airplanes and battleships. After high school, he attended Gakushuin University, where he graduated in 1963 with degrees in political science and economics.

In April 1963, Miyazaki was hired by Toei Animation. His first job was working as an in-between artist on the anime Watchdog Bow Wow. Soon after starting at the company, Miyazaki became a leader in a labor dispute. About a year later, he became the chief secretary of Toei's labor union. In 1965, Miyazaki worked as the in-between artist on Toei's production of Gulliver's Travels Beyond the Moon. Miyazaki wasn't satisfied with the ending of the script, and so he pitched his own idea for the ending; his idea became the ending used in the final film.

In October 1965, Miyzaki married fellow animator Akemi Ota. Akemi later left work to raise their two sons, Goro and Keisuke. Goro is now an animator and filmmaker, while Keisuke is a wood artist.

In 1968, Miyazaki was the chief animator, concept artist, and scene designer on Hols: Prince of the Sun, which was a film directed by Isao Takahata. Miyazaki and Takahata continued to collaborate together for three decades. After working on several other productions for Toei (Puss in Boots, Flying Phantom Ship, Animal Treasure Island, and Ali Baba and the 40 Thieves), Miyazaki left the company in 1971 to work for A Pro. During his time there, he co-directed six episodes of the first Lupin III series with Isao Takahata.

Miyazaki also did some work for Nippon Animation. However, he left in 1979 to direct his first feature anime, The Castle of Cagliostro (a Lupin III film). His next film was 1984's Nausicaa of the Valley of the Wind. Following the success of Nausicaa, Miyazaki and Takahata co-founded Studio Ghibli in 1985. Over the next 12 years, Miyazaki directed several films for Studio Ghibli: Laputa: Castle in the Sky (1986), My Neighbor Totoro (1988), Kiki's Delivery Service (1989), Porco Rosso (1992), and Princess Mononoke (1997).

Miyazaki had retired after the completion of Princess Mononoke. However, while he was on an extended vacation, Miyazaki spent time with the daughters of a friend. During that time, he was inspired to write and direct a new film, Spirited Away. Miyazaki officially came out of retirement in 2004 to direct Howl's Moving Castle after Mamoru Hosoda walked away from the project. Miyazaki also directed 2008's Ponyo.

Miyazaki has also done some anime work in television. In addition to directing Lupin III, he also directed 1978's Future Boy Conan, and co-directed six episodes of Sherlock Hound in 1984 and 1985. Miyazaki has also illustrated some manga: 1969's Puss in Boots, the seven-volume manga version of Nausicaa of the Valley of the Wind, People of the Desert, The Journey of Shuna, The Notebook of Various Images, and A Trip to Tynemouth.

Over the years, Miyazaki has cited several influences, including Ursula K. Le Guin, Lewis Carroll, Diana Wynne Jones, Jean Giraud, Antoine de Saint-Exupery, Eleanor Farjeon, Rosemary Sutcliff, Philippa Pearce, and Yuriy Norshteyn.

In 2005, Hayao Miyazaki was awarded a lifetime achievement award at the Venice Film Festival. And in 2006, Time Magazine voted Miyazaki one of the most influential Asians of the past 60 years.
This site needs an editor - click to learn more!

You Should Also Read:
Spirited Away
Princess Mononoke
Howl's Moving Castle




Related Articles
Editor's Picks Articles
Top Ten Articles
Previous Features
Site Map





Content copyright © 2022 by Lesley Aeschliman. All rights reserved.
This content was written by Lesley Aeschliman. If you wish to use this content in any manner, you need written permission. Contact BellaOnline Administration for details.