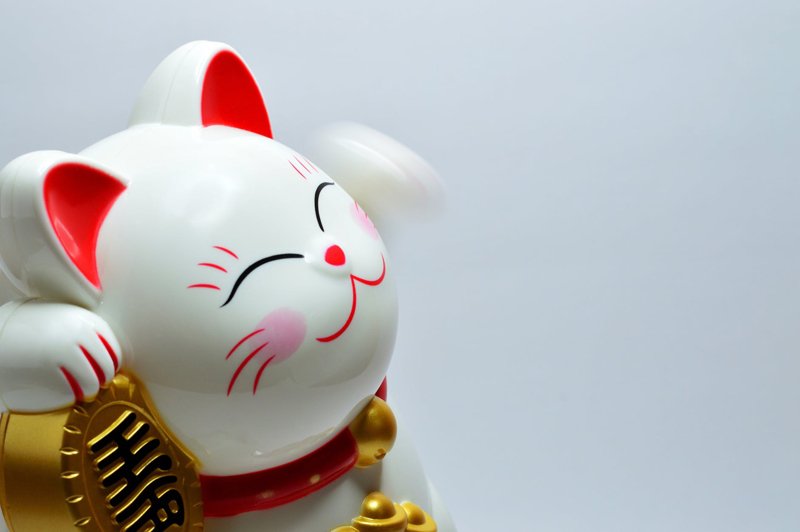 Spirited Away
, a film directed by Hayao Miyazaki, was released in Japan in 2001. Walt Disney Pictures acquired the rights to produce an English-dubbed version of the film, which was released in 2002.
Spirited Away
was a critically acclaimed film, and even won the Oscar for Best Animated Feature.
The film tells about a spoiled 10-year-old girl named Chihiro, who is unhappy about moving to a new home and having to go to a new school. While on the way to their new home, Chihiro's father becomes lost, and they discover an entryway to a mysterious tunnel. When they reach the other side, they discover an area that they assume is an abandoned theme park. Chihiro's parents find food at a deserted stall and start eating it up. Chihiro, however, refuses to eat, and wanders off by herself.
She comes across a bathhouse, but an older boy finds her and warns Chihiro that she must leave before dark. As she heads back to the stall, night is quickly falling; at the stall, she discovers her parents have been turned into pigs.
Frightened, Chihiro runs back the way they came, only to see water covering the grassy area her family had come through. She also notices that she is able to see through her hands. The older boy finds her, and finally convinces her to eat something from that world; if she doesn't, she will vanish.
The boy tries to lead Chihiro to safety; he tells her to hold her breath while they cross the bridge, because if she doesn't, the spirits will see her. Unfortunately, before they can make it across the bridge, Chihiro is startled and exhales. The boy is able to get her out of harm's way, but gives her instructions on where to go in order to get a job at the bathhouse; that's the only way she'll be able to survive. Chihiro also learns that the boy's name is Haku.
Chihiro sees Kamaji in the boiler room about getting a job. He refuses, but sends her upstairs to the witch Yubaba, who owns the bathhouse. Chihiro is escorted by Lin, an older girl who ends up becoming Chihiro's partner and friend at the bathhouse. At first, Yubaba refuses to give Chihiro a job; however, she eventually gives in to get the girl to be quiet. In exchange for the job, Chihiro must give up her name and use the new name that Yubaba gives her ("Sen").
During the film, Chihiro/Sen must figure out how to return her parents back to their human form and how they will escape from this other world. Along the way, she encounters and has adventures with No-Face and Yubaba's son, Boh.
Miyazaki tells a compelling "coming-of-age" story, where Chihiro starts out as a spoiled little girl, but through her adventures in the spirit world, she learns to be more appreciative of other people and the world around her.
The animation in the film has a realistic look that is similar to
Akira
. However, there are some spots in
Spirited Away
where some of the elements are obviously animated with computer graphics. The realistic-looking animation helps to capture and convey the story that Miyazaki is trying to tell in the film.
I saw this film on the 2-DVD set released by Disney. Not only did the set have the film, it also included a 15-minute documentary about the film, the Nippon television special about the making of the film, a storyboard-to-scene comparison, a 5-minute documentary showing behind-the-scenes of recording the English dub, as well as a collection of the original Japanese trailers for the film.
The collection of trailers ended up running for about 22 minutes, and there was a lot of repetition; for some of the trailers, there were only very minor edits made to distinguish from previous trailers. I did feel that this was a little much. However, I did enjoy the rest of the special features on the set.
Spirited Away
is an anime masterpiece, and it will definitely continue to be an anime classic in the future.
In order to write this review, I checked out a copy of this DVD through the King County Library System. My husband later bought a copy of it for me as a gift.
This site needs an editor - click to learn more!

You Should Also Read:
Biography of Hayao Miyazaki
Howl's Moving Castle
Kiki's Delivery Service




Related Articles
Editor's Picks Articles
Top Ten Articles
Previous Features
Site Map





Content copyright © 2022 by Lesley Aeschliman. All rights reserved.
This content was written by Lesley Aeschliman. If you wish to use this content in any manner, you need written permission. Contact BellaOnline Administration for details.