Stopping Begging at the Dinner Table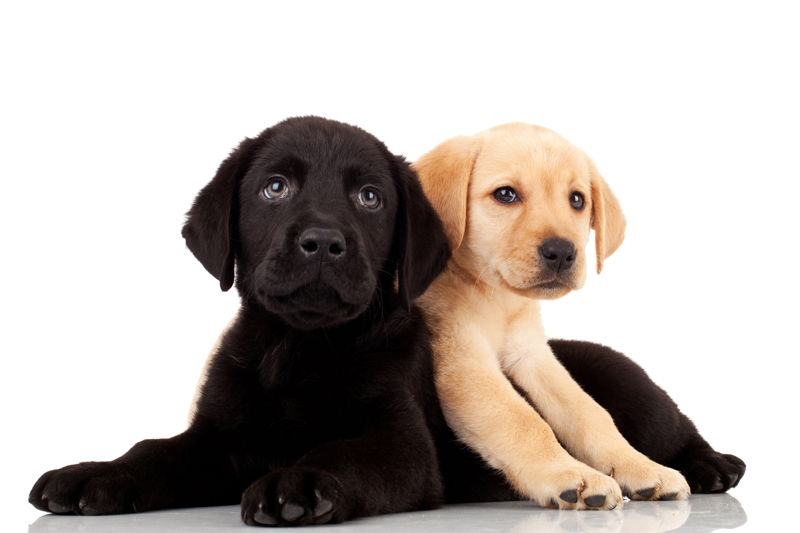 No different than people, dogs who are allowed in the dining room at mealtimes need to have good table manners. Few people are thrilled with a head on their lap or a wet nose nuzzling their hand when they're trying to eat a meal in peace, but there is also an inherent risk in letting your dog beg at the dinner table. A sad face and hopeful eyes might just get him a handout that will make him ill; as dogs are sensitive to a wide variety of foods from garlic and onions to grapes, it's never a good idea to share your dinner with him indiscriminately. And even if those sad looks don't work, there's always the chance that he'll take it upon himself to snag something off the table that will only make him sick.

Some suggestions for stopping this annoying and potentially dangerous behavior is to crate your dog out of the dining area or in another space. Some dogs can also be kept occupied with a toy or bone.

But what if your dog is one of the many who are not so easily swayed from leaving the prospect of a burger and fries or turkey dinner?

First, make sure everyone in the family is on the same page with training. If one of the kids thinks it's great to sneak the pup a treat or two under the table, he's going to learn quickly which family member it's ok to set up camp nearby. If you don't notice the treat-sneaking and reprimand the dog, he's not going to know what he's doing wrong; as far as he's concerned, he's asking for something politely and getting it.

So the first key is not to give any treats from the dinner table. This just encourages the bad behavior, and unfortunately if it has previously been a solution to getting the wet nose to go away, it's going to take more effort to retrain.

Work on commands. Get your dog to sit or lay down instead of trying to discreetly crawl into someone's lap. Make it clear that pushy behavior is not going to be tolerated; if you have to tell him to sit 80 times during the first dinner, then tell him 80 times.

Aside from issuing commands, ignore your pup. Don't pet him or offer any kind of comfort; this positive reinforcement can also encourage him to keep begging. Any kind of attention is good attention, so a few nights of being gruff will end in a much more well-behaved dog.

Be sure to reward for good behavior. After the humans are done with their dinner, give your dog something special whether it's a dog treat or some leftovers. Once he realizes that he'll get something eventually, he'll be much more likely to wait it out. This can be reinforced at every meal or snacktime - never feed your dog until you're finished. Alphas and pack leaders will always eat first, taking the choicest bits for themselves. By feeding your dog afterwards, you're not only encouraging patience at the dinner table but you reinforce your role as both alpha and provider.
You Should Also Read:
Crates and Adult Dogs


Related Articles
Editor's Picks Articles
Top Ten Articles
Previous Features
Site Map





Content copyright © 2023 by Debra Kelly. All rights reserved.
This content was written by Debra Kelly. If you wish to use this content in any manner, you need written permission. Contact Bettina Thomas-Smith for details.