A Safe and Sound Halloween for Dogs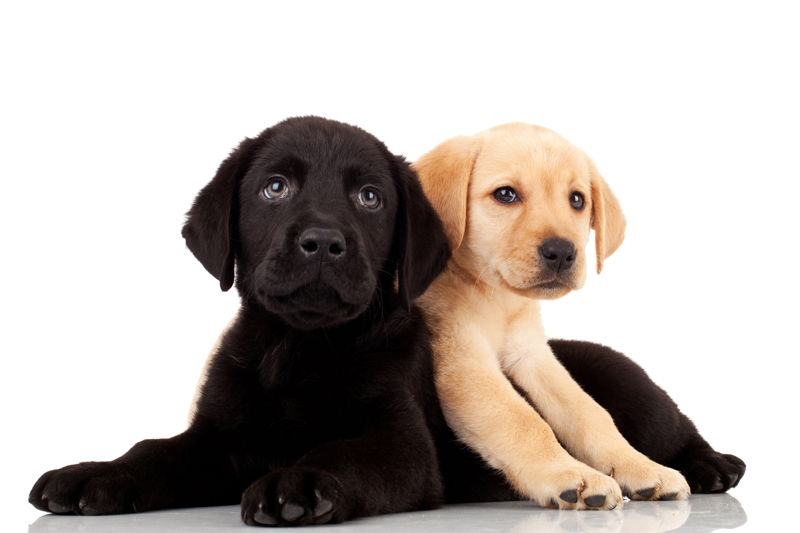 On Halloween night...
If you positively must take your dog along to Gramma's house for Halloween pictures or to amuse a few friends on Halloween, go as early as possible so that you're back home before the annual crowd of Trick or Treaters begins. Keep your dog on a leash and make sure there is a legible ID tag on the dog's collar. If you'll be walking your dog after dark, use a glow-in-the-dark type ID tag and/or collar.

Dogs that are very excitable and wary of strangers should be confined at home on Halloween night. A loud barking dog, even a friendly dog, could scare little Trick or Treaters waiting outside your door. Do not count on even a normally laid-back dog to remain calm on Halloween night. Costumed Trick or Treaters, big and small, even someone a dog knows and normally likes, may frighten a usually docile dog. If you get lots of Trick or Treaters, your dog might become nervous and upset by a constantly ringing doorbell, doors opening and closing, and the commotion of a continuous stream of strange looking visitors.

To prevent the possibility of a frightened dog biting someone, and also from running out an open door, let your dog spend the evening in his crate or confined to another room, away from your front door. Help him make it through an evening of being banned from the rest of the world with a few favorite toys or a tasty new chew.
Even if you are sure that your dog will be totally relaxed and no amount of noise or comings and goings will affect her sweet and loving demeanor, restrain her while the door is opening and closing. Even a friendly dog may dash through an open door, lured by the smell of candy and treats.
Candy, especially chocolate, must always be kept out of a dog's reach. Make sure everyone in the family, even young children, understand that they cannot share chocolate treats with the dog. Chocolate is toxic to dogs. It can cause restlessness and hyperactivity, vomiting, severe diarrhea, heart arrhythmia, seizures and even death. See Hide Those Easter Baskets for more about dogs and chocolate. Make sure your tired little ghosts and goblins don't come home after a busy night and leave their Halloween goody bags on the floor or any place where a dog can get into them.
Place lighted candles and Jack O'Lanterns where they can't be knocked over by pets. Be especially careful around curious pups and dogs with large happy tails. Besides the obvious fire danger, spilled hot wax can burn skin.
Don't leave your pet alone outside on Halloween, even in a fenced yard. A dog might be upset by costumed strangers walking by your yard. If, for any reason, your dog must be tied outdoors for even a short time on Halloween, check the length of its chain to make sure the dog cannot reach areas where children might cut across your yard.
Pets are stolen, tormented, tortured, injured, or worse in malicious pranks every Halloween. Halloween night is a time when the family dog should be kept safely inside your home. It's the loving thing to do.
Although Halloween is a time to keep your dogs at home, safe and sound, that doesn't mean they must be completely left out of Halloween fun. See Halloween Happenings for Dogs for outdoor activities you can enjoy with your dog.
For ideas about pet Halloween costume styles and costume safety tips, see Halloween Costumes for Dogs.
You Should Also Read:
A Dog Lover's Guide to the Internet
Fall Fleas
Halloween Costumes and Contests for Dogs


Related Articles
Editor's Picks Articles
Top Ten Articles
Previous Features
Site Map





Content copyright © 2022 by Sandy Moyer. All rights reserved.
This content was written by Sandy Moyer. If you wish to use this content in any manner, you need written permission. Contact Bettina Thomas-Smith for details.