Stocking the Kitchen A to Z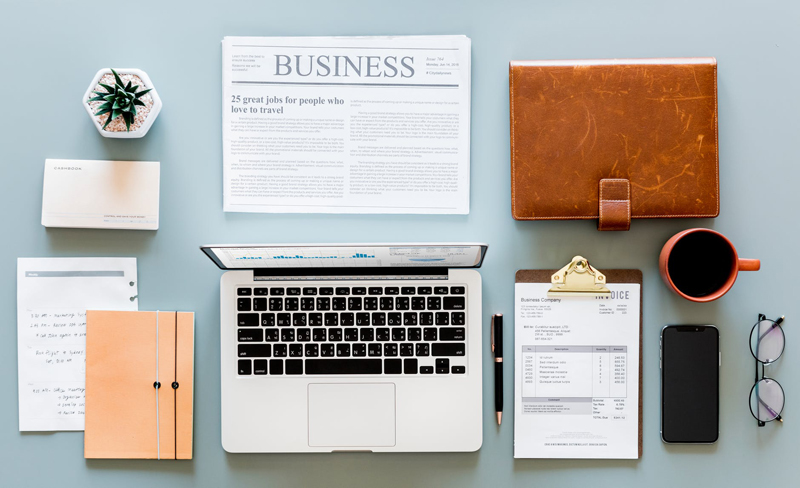 A well stocked kitchen makes it easier to plan and prepare healthy, inexpensive meals and snacks, which can save you time, money, and stress. Here's an A to Z list of some of my favorite kitchen staples, along with ideas on how to use them and recipes that highlight them. Choose a few that appeal to you and put them to use in your kitchen.
Avocado
: Serve sliced ripe avocado on crusty bread drizzled with extra virgin olive oil, fresh lemon juice, and sea salt for a simple but delicious appetizer.
Balsamic Vinegar
: Good balsamic vinegar is a multi-tasking pantry staple. Try it in
Balsamic Mushrooms
.
Chutney
: Not just for Indian food! Use it as a sauce for chicken or fish, or as a sandwich spread with sharp cheddar.
Dried Fruits
: These make great on-the-go snacks; they're also great mixed into oatmeal or tossed with baby lettuces and blue cheese for a simple, delicious salad.
Eggs
: Don't stop at breakfast when you think about eggs. Gourmet's
Cheese and Chile Quiche
makes a great brunch or dinner highlight.
Feta Cheese
: Serve a chunk of feta with roasted peppers, Kalamata olives, hummus, stuffed grape leaves, and pita triangles for a Mediterranean
mezze
platter.
Ginger (Fresh)
: Fresh ginger adds a bright, flavorful note to sauces and marinades; it's also an unexpected addition to gingerbread. Try it in
Cooking Light's Longevity Noodles
.
Herbs (Fresh & Dried)
: Herbs add flavor to all sorts of dishes without fat or sodium. Check your local farmers' market or produce stand for fresh seasonal herbs, and keep dried versions of your favorites on hand throughout the year.
Israeli Couscous
: Also known as pearl couscous for its round shape. Enjoy it in
Grilled Shrimp and Vegetables with Pearl Couscous
.
Jicama
: Jicama adds crunch and coolness to salads and garnishes. Its subtle flavor means it won't overpower other ingredients. Try it in a
salad with oranges and red onions
.
Kalamata Olives
: These dark, rich olives have an almost fruity taste, and they're great with salads, such as Cooking Light's
Greek Salad with Grilled Chicken
.
Lemons and Limes
: These fruits are great multi-taskers. Use the juice as a bright accent in salad dressings or marinades, the zest in salads or baked goods, and slices or quarters as flavorful garnishes.
Mozzarella (Fresh)
: Fresh mozzarella, sometimes called
bocconcini
(little balls) or
fior di latte
(milk flower) has a smooth, rich taste and texture. Serve it sliced and drizzled with olive oil and chopped herbs.
Nuts
: Nuts are heart-healthy and full of nutrients. Great for snacking, they also add crunch to desserts, salads, and mains. Try them
in a pilaf
.
Oranges
: Go beyond navels to Tangelos, Minneolas, and blood oranges, which have a distinctive color and flavor. Try them in Bon Appetit's
Blood Orange Compote with Vanilla Ice Cream
.
Pomegranate Molasses
: Also known as pomegranate paste, this thick syrup adds tang to salad dressings and marinades. Use it in this recipe for
Pomegranate-Orange Dressing
.
Quinoa
: Pronounced
keen
-wah, this easy-to-cook grain is a great source of protein. Use it as a savory grain at dinner, a hot cereal at breakfast, or as part of dessert, as in these
Quinoa, Apricot, and Nut Clusters
.
Roasted Peppers
: Jarred roasted peppers are quick and easy. Use them as part of an antipasto platter, chopped and tossed with pasta, or as a sandwich filler with fresh mozzarella.
Sea Salt
: Sea salt comes in many different varieties, each with a slightly different flavor. Use it in place of table salt to liven up anything from the kitchen.
Tofu
: Tofu is a versatile, healthy staple for grilling and stir frying, in its silken form, it's also great in desserts and shakes,
such as this smoothie
.
Unbleached Flour
: Keep unbleached flour on hand for everything from baking bread, cookies, and cakes to thickening sauces and gravies.
Vanilla Beans
: Seeds scraped from vanilla beans add a rich, unmistakable flavor to desserts and baked goods, such as
Vanilla-Roasted Peaches with Raspberries
.
White Beans
: Use white beans (canned or dried) in pasta dishes, soups and stews, or spreads and dips, such as
White Bean Dip with Rosemary Oil
.
Extra Virgin Olive Oil
: Extra virgin olive oil can lose flavor when it's heated, so reserve it for dishes that aren't cooked, or drizzle it on as a finishing touch before serving. Flavored olive oils can make simple dishes more exciting.
Yogurt (Greek)
: Greek yogurt is thicker than standard yogurt and tends to be smoother tasting. Use it in place of sour cream as a garnish, or drizzle it with honey and chopped walnuts for a delicious, healthy snack.
Zucchini
: Zucchini is versatile enough to use in main dishes, in desserts, and in baked goods. Roasting it brings out its sweetness; try roasted slices on a crusty roll with roasted peppers and sliced provolone.


Related Articles
Editor's Picks Articles
Top Ten Articles
Previous Features
Site Map





Content copyright © 2023 by Emily Wilska. All rights reserved.
This content was written by Emily Wilska. If you wish to use this content in any manner, you need written permission. Contact Kelly Jayne McCann for details.