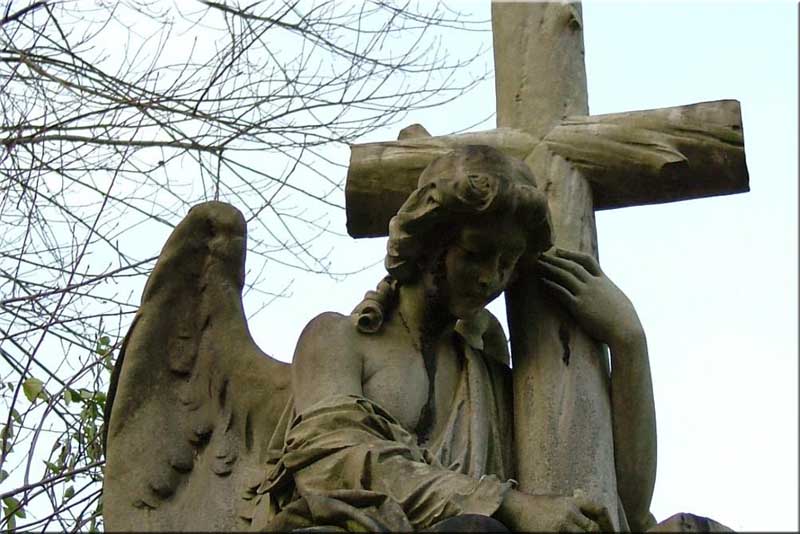 Angels have fascinated people for centuries. Who are they? In our culture they are commonly portrayed as feminine or child-like winged creatures. We see them on Christmas cards and as the topper of the Christmas tree. I think that these images have come more from the manufacturer's imagination than from truth.
Angels as Gods messengers
An angel named Gabriel, who stood in the presence of God, appeared to a Zechariah, a priest, while he was serving in the temple. Gabriel was sent to tell Zechariah that his wife would give birth to a son and he was to name him John. This baby became John the Baptist who heralded to arrival of Jesus Christ.
Angels at the birth of Jesus
Angels are best known for being associated with the birth of Jesus. The apostle, Luke, tells us that the angel Gabriel was sent by God to Nazareth to tell Mary that she would give birth to the Messiah. He had the honor of announcing a miracle - A baby born to a virgin – and the Savior who would save his people from sin. I get the feeling that even Gabriel was excited by the news he was carrying as he told that the baby would be called the Son of the Most High, "He will be given the throne of His forefather David and His reign will last forever." (Luke 1:26-38)
An angel of the Lord appeared to Joseph in a dream. He was sent to reassure Joseph that Mary had not been unfaithful and to tell him that his bride-to-be would give birth to a Son, who would save His people from their sins. (Matt. 1:20)
After Jesus' birth, an angel appeared to shepherds in the fields announcing the "good news of great joy" that the Christ had been born. Then what is described as an army of the troops of heaven appeared praising God and saying "Glory to God in heaven." (Luke 2:8-15)
I would love to have been there to see the sky filled with angels praising God.
Our Salvation
Angels seem to share God's enthusiasm for our salvation. In the book of Luke, Jesus said that the angels rejoice over each repentant sinner. (Luke 15:10)
In a story that Jesus told the Pharisees, angels carried a poor, diseased beggar's soul to paradise. (Luke 16:22)
Have you noticed none of the biblical angels are feminine or child-like?
What do angels look like? What do they do?
Read on in Page 2 of Angels.
You Should Also Read:
About Heaven
Death and Eternal Life
Born Again


Related Articles
Editor's Picks Articles
Top Ten Articles
Previous Features
Site Map



Follow @LynneChapman
Tweet





Content copyright © 2022 by Lynne Chapman. All rights reserved.
This content was written by Lynne Chapman. If you wish to use this content in any manner, you need written permission. Contact Lynne Chapman for details.