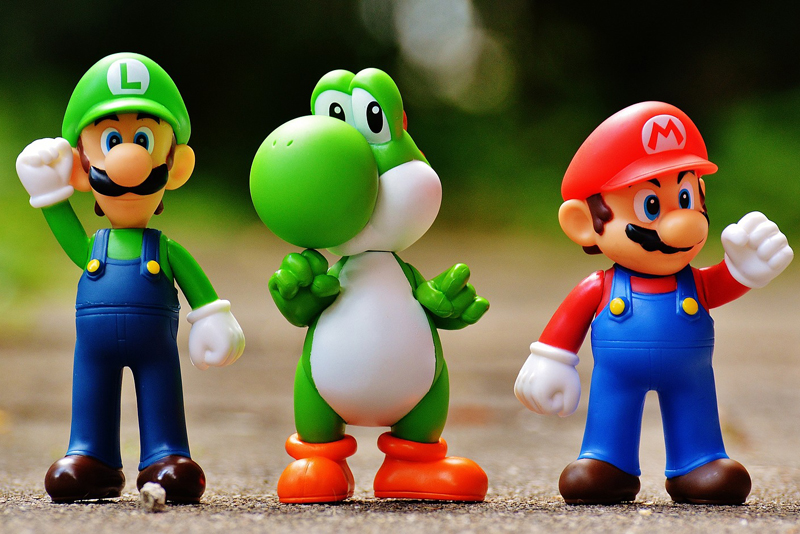 Dragon Ball Z: Budokai for the Nintendo Gamecube is a remake of the game of the same name for the Playstation 2. It is a fighting game that covers the Dragon Ball Z storyline from the Saiyan Saga to the Cell Games Saga.

The plot of the game is exactly the same as the TV show. In story mode, you follow the adventures of Goku and his friends, beating up evil enemies and shooting fireballs out of their hands. This mode is exactly the same as the Playstation 2 version, as is versus mode and world tournament mode (in which you fight your way through a tournament to unlock prizes and characters). In fact, most of this game is exactly the same. The only thing that has been changed is that it's on the Gamecube and the graphics are updated and cel-shaded (giving them a cartoon-like feel).

For those of you that did not get around to playing the Playstation 2 original, I will continue with the review. There are several modes in the game, ranging from Story (in which you fight bad people) to versus (in which you fight your friends) to world tournament (in which you fight people for money). With the money (or "zenie", as it's called) you can buy capsules that contain items and techniques so that you can customize the fighters in the game. There are 23 characters total (you have to unlock about 18 of them), ranging from good guys like Goku, Tien, Trunks, and Gohan, to bad guys like Zarbon, Frieza, Cell, and Vegeta.

All the characters have their own special moves, such as Goku's trademark "Kamehameha" attack and Frieza's "Death Beam" attack. There are some moves that have very impressive graphics, like Trunks' "Burning Attack" in which Trunks does a bunch of complex hand movements, then shoots a giant blast of flaming energy down onto the enemy.

There are also many stages, such as Planet Namek and a rocky wasteland. Characters can be blasted through parts of stages (going right through obstacles, like mountains) and stages can be turned into what looks like a nuclear missile impact site by some of the bigger attacks.

The sound and voice acting are all either the same or very close to the series. Cutscenes actually show parts of the TV show done in the game's 3d graphics. The music variety is rather limited, but it does a good job of setting the tone. There are some continuity issues against the TV show, such as the Kamehameha being yellow (in the show, it's blue and white), but that only matters to die-hard fans.

Overall, this is a pretty good game. Fans of the show will love it; non-fans might love it a little less, as the story leaves out some bits. 7/10.


Editor's Picks Articles
Top Ten Articles
Previous Features
Site Map





Content copyright © 2022 by James Shea. All rights reserved.
This content was written by James Shea. If you wish to use this content in any manner, you need written permission. Contact Lisa Shea for details.