J.J. Abrams Plays with Our Minds in "Lost"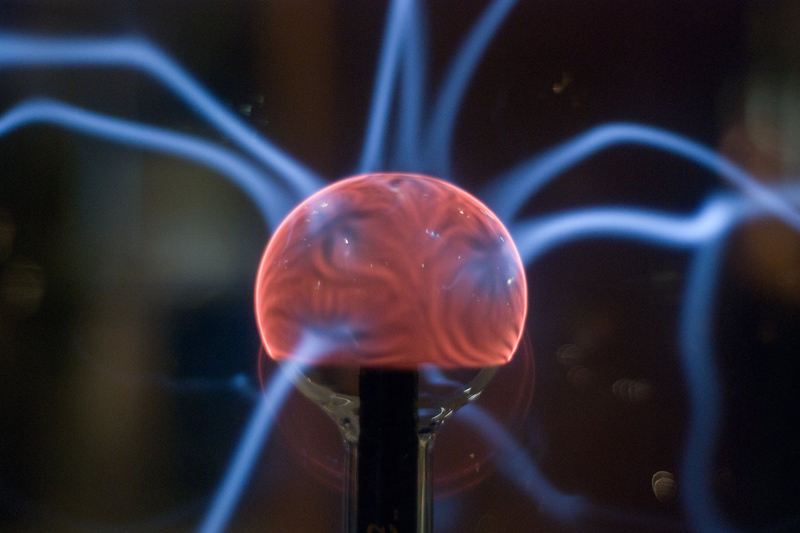 At first glance, you're thinking, "Lost" is a science fiction show? Yes, it is, although not a straightforward one. If you've been watching the first few episodes maybe you haven't quite figured it out yet—but you will.

The new hour-long series from J.J. Abrams sounds a bit more like "Survivor" than "Star Trek," at least initially. A plane crashes onto a Pacific island, and 48 survivors must survive in difficult conditions until they're rescued. Jack (Matthew Fox) is a doctor who must help those who need it as they try to figure out what to do next. Sounds pretty straightforward so far, right? With Abrams' turn for quirky surprises, however, noteworthy in his spy series "Alias," this show promises to become quite a roller-coaster ride for fans who keep tuning in. And since Abrams confirms in interviews that "Lost" is a "Twilight Zone"-like tale of ordinary people in extraordinary circumstances, there's lots more we haven't seen.

This deserted island doesn't just feature the usual story elements—harsh terrain, cruel weather, and passengers who include a rock star, a violent prisoner, a pregnant woman and non-English speakers among them—it also features a strange and frightening (and possibly huge) creature that stalks the jungle. So along with the usual bickering between strangers who all seem to think they know what's right, there's enough terror and mystery to keep any fan on her toes. And it promises to get even crazier in episodes to come. After all, we haven't even seen the monster yet, and there are hints that the plane crash was not actually an accident. So what's going on here? A conspiracy? An experiment? Keep tuning in for the answer.

And as many of us realize, one of the best parts of scifi TV is the character development. We're starting to learn more about the characters through flashbacks—and as it turns out, just finding out about them is an entertaining (and sometimes exhilarating) exercise, thanks to Abrams' unpredictable storytelling.

The series now airs Wednesdays on ABC at 8 p.m.. Here's what we've seen so far, and a quick quick guide to the next few episodes. Warning: possible spoilers!

"Lost" Pilot (Saturday, Oct. 2, 2004): A plane crash has stranded a group of strangers on an island that may not be deserted. The people include a wide variety of folks that must get along in order to survive. Jack, the doctor, provides calm leadership along with level-headed Kate (Evangeline Lilly). The survivors discover a transceiver among the plane's wreckage and all hope they might soon be rescued. However, they also unearth a few mysteries, including the discovery of handcuffs, a gun and an animal that shouldn't be able to survive a tropical climate.

"Tabula Rasa" (Wednesday, Oct. 6): Jack and Hurley (Jorge Garcia) discover something alarming about Kate's past, as the U.S. marshal's life hangs in the balance. Is she dangerous? Kate takes a group around the island to investigate its mysteries, and discover that the transceiver may not be helpful after all. What should they do now? Locke (Terry O'Quinn) befriends Walt (Malcolm David Kelley), a development that disturbs Michael (Harold Perrineau).

"Walkabout" (Wednesday, Oct. 13): Wild beasts invade the beach encampment, waking the survivors in the middle of the night. Locke's past is revealed via flashback as he is joined by Kate and Michael on a hunt for food. Jack's plan for the dead bodies in the plane wreckage shocks some of the survivors, and he keeps seeing someone in the jungle who clearly wasn't on the plane.

"White Rabbit" (Wednesday, Oct. 20): Jack, delirious from lack of sleep, struggles to overcome the events that brought him to Australia (those lovely flashbacks again!). Boone (Ian Somerhalder) gets caught in a treacherous riptide, pregnant Claire's (Emilie de Ravin) health gets worse and a thief may have stolen the last bottles of water.

"House of the Rising Sun" (Wednesday, Oct. 27): Only the non-English speaking Jin and Sun (Daniel Dae Kim, Yunjin Kim) know exactly what happened to Michael, who is brutally beaten. Meanwhile other survivors argue about where the survivors should camp—on the beach, where they're more likely to be seen, or in a remote inland valley where there's an abundance of fresh water. Locke discovers Charlie's (Dominic Monaghan) secret.







Related Articles
Editor's Picks Articles
Top Ten Articles
Previous Features
Site Map





Content copyright © 2023 by Helen Angela Lee. All rights reserved.
This content was written by Helen Angela Lee. If you wish to use this content in any manner, you need written permission. Contact Helen Angela Lee for details.