Rediscovering Captain Power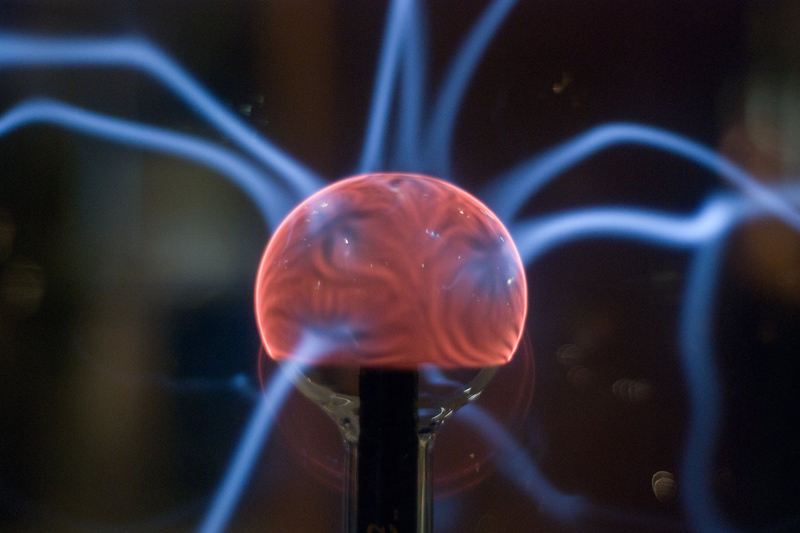 In 1987, a few lucky people who got up early to watch Saturday morning cartoons discovered a truly exciting syndicated sci-fi show that lasted only one season. Though "Captain Power and the Soldiers of the Future" was clearly marketed towards kids, it was a mature and fully realized world that never got the notice it deserved.
Many people remember the show as the first to include interactivity between a television show and a toy. The show was constantly being targeted by parents, and was ultimately canceled (according to media reports from the period) because the toys weren't selling well enough and the ratings were lackluster.
But all this masked the fine storytelling and creative talent that went into the show. One of the writers was J. Michael Straczynski, who later went on to create "Babylon 5." Other writers included Christy Marx, who worked on episodes of many of the most popular '80s animated series such as "Transformers" and "Jem and the Holograms." Other writers included Marv Wolfman, of Marvel Comics fame, and Michael Reaves ("Gargoyles" and "Batman: The Animated Series"). Actress Jessica Steen, who went on to star in "Homefront" and "Earth 2," received a Gemini Award for her portrayal as young Jennifer "Pilot" Chase. Two other awards went to the show--A Golden Reel Award for Sound Editing and a Gemini Award for technical achievement. This, despite a low budget and inconvenient airtimes.
The premise of the series: It's the year 2148, and machines have taken over the planet Earth. Led by the half-machine, half-human Lord Dread, Bio-Dreads wreak terror among the remaining dregs of the human population. Resistance comes in the form of Captain Power, whose power suits allow him and his team members to fly and battle the machines in a way other humans can't. This post-apocalyptic universe often seemed modeled on Hitler's Germany; for example, there was a Dread Youth corps similar to the Nazi Youth.
Yes, action ruled the day. Each script was required to include several minutes of shooting and fighting so kids could use their interactive toys during that period (a stipulation that often frustrated writers, as they noted in interviews). Despite that, the series developed a complex and fascinating world that only deepened as it was revealed. It even created a strong, interesting female character in Jennifer "Pilot" Chase, whose courage and complexity inspired many young girls.
A selected episode guide shows just how this was accomplished (no original airdates available):
Episode 14: "Gemini and Counting"--Pilot volunteers to infiltrate a Dread Youth medlab in order to liberate a vaccine sorely needed to save many lives. Putting on her old uniform, she goes in alone to find it. There's one hitch--a Dread Youth girl named Erin, who discovers Pilot. Pilot knows exactly where Erin is coming from, since she was fed the same propaganda and lived the same life. Risking her life and her mission, Pilot attempts to "de-program" Erin and make her realize the value of human life.
Episode 16: "Judgement"--Pilot and the Captain crash-land near a town, but when Pilot goes to find help a resident recognizes her as one of the Dread Youth who burned his town years ago. She agrees to a trial, as long as they send someone to help the captain. As she explains her role in the incident, Pilot tells them how that night changed her life. She realized, as she was watching homes burn, that her neat and ordered existence was a lie--that killing was all the Machine was about. After that, she began a journey that led her to the resistance. And to this day, she is learning what it is to be human. As the trial reveals the real traitor, a Bio-Dread locates the town and Captain Power and Pilot help to save them.
Episode 17: "A Summoning of Thunder Parts 1 and 2"--This is the episode that revealed the origins of Captain Power, his team and his mission. Jonathan Power goes to visit the grave of his father, Dr. Stuart Power, who created the technology of the bio-suits. Back then Lord Dread was Lyman Taggert, an old friend of Stuart Power's who ended up on the wrong side of the war, and Matthew Masterson, Power's second-in-command, was a family pal. Lost in grief, Power doesn't realize he's being watched--by Lord Dread, reliving his own memories. Dread remembers the creation of the Bio-Dread, the battle between himself and Stuart Power that led to his current half-machine incarnation--and makes an unexpected decision.
Episode 19: "Freedom One"--Captain Power and his team respond to the call of a radio voice. Freedom One provides hope and comfort to all her listeners during dark days, but now the voice of the resistance is trying to gather the five most important resistance leaders for a secret meeting. Power soon realizes there's something wrong. Is this a meeting, or is it a ruse to get all Dread's enemies in one place for easy disposal?
Episode 21: "Retribution Parts 1 and 2"--One of the most poignant episodes of the series (and the last, as it turns out), due to an unfinished romance and a character death. Remember, this is back when very few people on TV died, let alone during kids' shows. Dread is furious that Captain Power has thwarted all his plans, and retaliates with a full-scale campaign of genocide. Power's team is kept busy putting fires out, but things turn around when Lord Dread discovers the secret location of the team's jump gates--leading straight to their home base. He puts Captain Power's ship out of commission by springing a trap, and one of his team members is trapped inside as the full force of Dread's troops descend upon the base.
Visit these Web sites for more information on the series:
The Power Base
--Though it hasn't been updated in some time, this site is a great source of information about "Captain Power" fandom. Photos, fan fiction, articles and character biographies are among some of the treats you'll find. While you're at it, send in an e-mail and declare yourself a fan!
Captain Power
--Lots of sounds and multimedia supplement the excellent information at this Web site, which includes information on the comic books, the never-aired second season of the show, fan fiction and lots of other goodies. You can even order a fan-compiled, unofficial DVD-ROM with all the "Captain Power" episodes for viewing. It's a godsend for fans who wore out their videotapes long ago.


Related Articles
Editor's Picks Articles
Top Ten Articles
Previous Features
Site Map





Content copyright © 2022 by Helen Angela Lee. All rights reserved.
This content was written by Helen Angela Lee. If you wish to use this content in any manner, you need written permission. Contact Helen Angela Lee for details.