Jeremiah Episode Guide - Season 1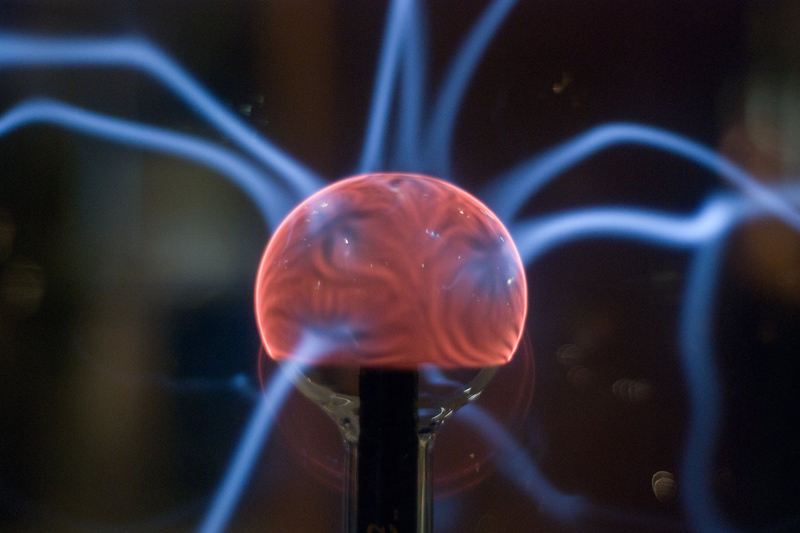 Showtime's post-apocalyptic SciFi adventure series "Jeremiah" ran for two exciting seasons, ending early this year. For those of you who never got a chance to catch this series, it's a J. Michael Straczynski ("Babylon 5") creation set in a world where a virus wiped out the world's adult population. Intriguing? Read on.

The oldest survivors of the "Big Death" must now struggle to re-create a civilization out of the mess that was left when the adults—and most of society's collective knowledge—were wiped out. In the first season, the title character (played by "Beverly Hills 90210"'s Luke Perry) tried to locate a place called Valhalla, which his father had told him might hold hope for the young survivors. But when he met loner Kurdy (Malcolm-Jamal Warner), the two team up and discover a group of survivors at a military facility called Thunder Mountain. There, the two were enlisted to create peace among the warring survivor factions—and to stop the killer virus from returning.

Season 1 Episodes:

1. "The Long Road Part 1" (March 3, 2002): Wanderer Jeremiah (Luke Perry) comes to a market community to barter for supplies and find information on the Valhalla Sector. The Clairfield community is run by Theo (Kim Hawthorne), whose guards discover a fueled car hidden nearby. She thinks the owner can lead her to the jackpot, and won't allow anyone to get in her way.

2. "The Long Road Part 2" (March 3, 2002): Jeremiah and Kurdy (Malcolm-Jamal Warner) make their way toward Thunder Mountain, hoping to find Simon's (Daniel Gillies) employer.

3. "Man of Iron, Woman Under Glass" (March 15, 2002): Jeremiah and Kurdy's trip ends when they're forced to crash the car to avoid running over a young man (Roman Danylo) who introduces himself as the invulnerable "Captain Iron." Marcus (Peter Stebbings) has trouble with second-in-command Erin (Ingrid Kavelaars), who wants to know what's in a restricted part of Thunder Mountain.

4. "And the Ground, Sown with Salt" (March 22, 2002): Jeremiah and Kurdy are captured by Michael (Jason Priestley), who operates out of a local military base. Michael's looking for someone to take his place.

5. "To Sail Beyond the Stars" (March 29, 2002): Jeremiah tries to track down "the Burners," a group that's burning down whole settlements in seemingly random fashion. He encounters a woman who is stealing gas, and Kurdy helps a pregnant girl against his better judgment.

6. "The Bag" (April 5, 2002): Reece (Christian Campbell), son of a medical doctor, travels with his brother Jake (Jake Busey) to help people in need--but he's bluffing it with the help of a black bag. Kurdy and Jeremiah rendezvous with an informant and meet a man with his pregnant girlfriend. She needs medical help, but Reece can't save the informant, who was a guinea pig for a vaccine against the Big Death.

7. "City of Roses" (April 12, 2002): Jeremiah and Kurdy try to find more information on the Big Death and Valhalla sector. They rescue a rape victim from skinheads and take her to Thunder Mountain, then help her come to terms.
Kurdy's childhood memories of his parents' death return to haunt him.

8. "Firewall" (April 19, 2002): Kurdy and Jeremiah capture a prisoner from a recon team--Quantrell (Michael Rooker), who commanded Thunder Mountain before the Big Death. He's being tracked with an implant, and he wants that his people will try to take over the base. Meanwhile, Lee (Byron Lawson) is working for someone else, and lets Ezekiel into Thunder Mountain. Ezekiel claims he and Jeremiah are brothers, but also has a connection with Quantrell.

9. "The Red Kiss" (April 26, 2002): Jeremiah and Kurdy try to save a community when its children begin to disappear, thanks to a rumor that the blood of children can be used to prevent the return of the Big Death.

10. "Journeys End in Lovers Meeting" (May 3, 2002): Jeremiah and Kurdy befriend a group of people dedicated to nonviolence and searching for a new world. The pair thwarts the group's takeover by a band of ruthless thieves, but the misguided group's own leadership may lead them to worse danger.

11. "Thieves' Honor" (May 10, 2002: Theo's guards take Elizabeth and Gabriel prisoner, and Jeremiah and Kurdy attempt to rescue them. In Clarefield, one of Theo's underlings, Eric Rasmussen, turns on her and takes over. Jeremiah comes in to help.

12. "The Touch" (May 17, 2002): Jeremiah and Kurdy find two towns that are part of an experiment in determining how the original virus was transmitted. Marcus falls ill from an undiagnosed disease and suffers hallucinations.

13. "Mother of Invention" (May 24, 2002): Jeremiah and Kurdy are captured while trying to contact a group led by a man named Steve. One captor, Michelle (Sabrina Grdevich) is a woman he knew five years ago--and turns out to be the elusive Steve.

14. "Tripwire" (May 31, 2002): It turns out that Markus wasn't killed by a sniper--only injured.

15. "Ring of Truth" (June 7, 2002): Jeremiah and Kurdy are invited to an inn, where they discover a plot to take revenge on Theo.

16. "Moon in Gemini" (June 14, 2002): Kurdy and Elizabeth try to make contact with a "black power" movement called the Crescent Shadows while Erin takes Jeremiah to get her twin sister out of trouble.

17. "Out of the Ashes" (June 28, 2002): Kurdy and Jeremiah go to Denver to find some library books and fend off zealots who think books are the root of all evil. Jeremiah mets a friend and his girlfriend, who wants to take her father's ashes to the island where she was raised.

18. "A Means to an End" (July 5, 2002): Markus' position as the leader of Thunder Mountain is challenged by brothers who think it's a bad idea to introduce community leaders to the secret HQ.

19. "Things Left Unsaid Part 1" (July 12, 2002): Markus brings people together to work against Valhalla Sector, while Jeremiah discovers that Simon's journal is being doctored. Is Lee responsible? Jeremiah hides some important information, angering Kurdy. Jeremiah finds the Brothers.

20. "Things Left Unsaid Part 2" (July 19, 2002): Kurdy goes to get help for Elizabeth, but she won't take it--and before she dies she warns of a plan to ambush Markus and the others. Jeremiah travels to Millhaven to meet with Wiley, who reveals that the place was a shelter for important people, and that Jeremiah's father Devon was one of two researchers who created the Big Death virus. A vaccine had been created. The gathering in St. Louis is interrupted by a gunfight and the survivors are taken into custody.


You Should Also Read:
Official


Related Articles
Editor's Picks Articles
Top Ten Articles
Previous Features
Site Map





Content copyright © 2023 by Helen Angela Lee. All rights reserved.
This content was written by Helen Angela Lee. If you wish to use this content in any manner, you need written permission. Contact Helen Angela Lee for details.