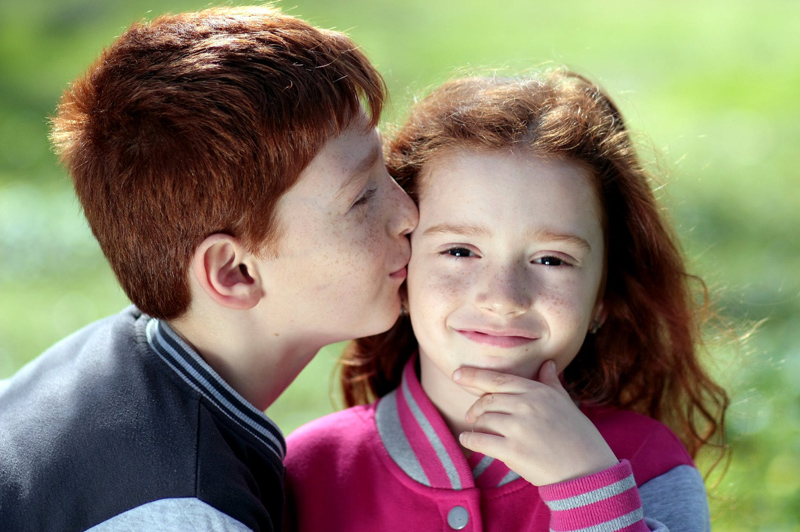 Sometimes when we think of a bully, we visualize the biggest, toughest kid on the playground. However, that image of a bully is actually a deceptive stereotype. Bullies can be all sizes and ages, male or female. What's more, the art of bullying can vary as well. The aggressive, physical behavior has always been a bullying trademark and usually attributed to boys. Girls are well known for the "under the radar" bullying such as emotionally manipulations, exclusion and gossip. Bullies can be found anywhere there is social interaction and hierarchy such as schools, neighborhoods and even in our homes.

As adults and parents we should be very quick to interfere with bullying incidents for the sake of the bully and the victim. We understand immediately how the victim needs help, but what about the bully? According to the US Department of Education, bullying is an early warning sign of what may be continued and more serious antisocial behavior.

So what do you do if the bully is your child? Unfortunately, many parents are either unaware or choose to ignore the fact that their child's behavior, which may be common or seem "normal", is still bullying.

To get a better understanding of who bullies, it is helpful to be able to identify the common characteristics of a bully.

• They have a strong desire to control or dominate their environment as well as other people.
• They can be impulsive and opportunistic; taking advantage of situations that may arise.
• They maintain physical or emotional power over others.
• They are lacking in empathy.

According to Dr. Dan Olweus, a research professor of psychology who has studied bullying among youth for over thirty-five years, bullies usually fit within the following four categories with these more specific character traits:

Aggressive Bullies: This is the most commonly identified bully which uses physical power to dominate. They are often hot tempered, fearless, belligerent and extremely confident.

Passive Bullies: They do not normally initiate the bullying incident but they become enthusiastic participants (the sidekick of the aggressive bully). Often they are insecure, less popular, have low self-esteem and have unhappy home lives.

Bully-Victim: These children are the victims of bullies and act out in retaliation from their own bullying circumstances by focusing their negative emotions on a weaker child. Now instead of them being the victim, they are the bully. Parents may see this cycle play out in their home as one child who is bullied at school, acts out aggressively towards their younger sibling at home. These children are good at provoking their victims and generally, they are less popular and prone to depression.

Pure Bullies: They are without an underlying issue which facilitates the bullying process like the other bully types (unhappy home life, victim, lack of self-control). Generally, they are children who like using bullying to obtain dominance and power.

Studies done on children who bully also gave a little insight into the common behavior of their parents. An international group of experts found the following parenting traits to be prevalent. Parents of bullies:

• Often do not know their whereabouts
• Are inconsistent in their discipline of their children
• Do not maintain a stable home life for their children
• Poor role models for problem solving
• Poor role models for getting along with others

Parents who have discovered or even suspect their child is bullying should impose swift intervention measures. Usually bullying can be heavily subdued and even stopped with the proper involvement. Parents should try to get involved in bullying prevention programs within the schools and nearby communities. Parents can also teach children how to empower themselves in a positive manner, rather than resorting to bullying.

In addition to focusing on the child who bullies, parents should be prepared to deal with their own parenting issues. If a child lives in a home environment in which bullies thrive, then it is difficult to help them address their bullying problem inside or outside of the home. Children bullies often grow up to be adult bullies and it is common to find that their relationships (friends, families, co-workers, etc) suffer. Also the statistics are high for children who bullied in relation to criminal convictions at an early age.

One of the most important steps a parent can take is the first one: Acknowledging that their child is a bully and needs help. Dismissing bullying as normal behavior is doing a disservice to the overall welfare of your child and to others around them.

You Should Also Read:
Bullying Between Siblings


Related Articles
Editor's Picks Articles
Top Ten Articles
Previous Features
Site Map





Content copyright © 2023 by Nina Guilbeau. All rights reserved.
This content was written by Nina Guilbeau. If you wish to use this content in any manner, you need written permission. Contact Nina Guilbeau for details.