Jeremiah Episode Guide - Season 2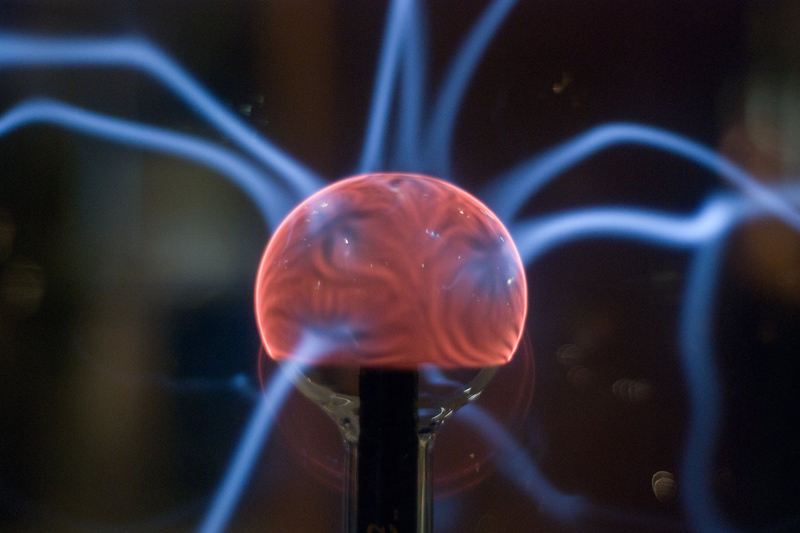 21. "Letters from the Other Side Part 1" (Oct. 10, 2003): Valhalla Sector uses Jeremiah (Luke Perry) to try to force his father Devon (Robert Wisden) to reveal the secret of the Black Death. Kurdy (Malcolm-Jamal Warner), dodges pursuers and discovers enigmatic Mister Smith (Sean Astin, joining the cast), who has a message for Kurdy: Stop trying to find your friend and give yourself over to the people who are chasing you. Kurdy is captured by Lee (Byron Lawson). Jeremiah meets Devon's lab assistant Libby (Joanne Kelly), and at Thunder Mountain Lee introduces Kurdy to Meaghan (Suzy Joachim). They make a plan to exchange Jeremiah, Markus (Peter Stebbings) and Erin (Ingrid Kavelaars) for Meaghan.


22. "Letters from the Other Side Part 2" (Oct. 17, 2003): Lee Chen and Kurdy convince a group of volunteers to attack Valhalla Sector. Meanwhile, the leaders take Devon prisoner and place him in the cell next to Jeremiah. When the prisoner exchange takes place, Markus sees Meaghan but can't stop her from carrying out her part of the plan. Thunder Mountain launches its attack, and Mister Smith enters the battle just in time to save Kurdy from a sleeper agent within the team. Valhalla leaders lock the base down with Jeremiah, Devon, Libby and Meaghan inside. The Big Death spreads.

23. "Strange Attractors" (Oct. 24, 2003): Jeremiah leaves Devon to handle the decontamination of Valhalla Sector and returns to Thunder Mountain. He wants to help Markus find the leaders Valhalla took prisoner. Kurdy holds Jeremiah responsible for Elizabeth's death, so Markus assigns them to different parts of the mission. Libby teams with Jeremiah to find out where the prisoners are being held; Kurdy heads the attack force.

24. "Deus Ex Machina" (Oct. 31, 2003): Markus meets resistance from the new young leaders. Theo is his choice for a possibly ally, but she's preoccupied for a surprising reason. Some of the delegates are missing so Kurdy goes to find them, partnered with Trent. Cory's gang captures the two, and it turns out they're holding the delegates as well. Mister Smith appears just in time.

25. "Rites of Passage"(Oct. 31, 2003): Jeremiah is looking forward to spending time with Devon, but their reunion is haunted by the question of what happened to Jeremiah's mother. Libby knows, and gives Jeremiah a letter with the answer. Theo questions her own ability to handle her responsibilities. Erin helps a woman who never accepts help. And who is the mysterious Daniel?

26. "The Mysterious Mr. Smith" (Nov. 7, 2003): Kurdy is starting to wonder about Mister Smith. Who is he? Why does he tell everyone he comes from their home town, and why does he continually take photos of everything? While Kurdy tries to find out, Jeremiah and Libby find that Milhaven is not as peaceful as it appears. A family of escapees from one of Daniel's work camps comes to town with nasty people in pursuit. Jeremiah faces a showdown when the citizens refuse to help.

27. "Voices in the Dark" (Nov. 7, 2003): Adam comes to town and tries to kill Jeremiah, bringing Jeremiah and Libby closer together. Jeremiah believes they must learn more about Daniel's organization before it's too late, but Markus disagrees. Kurdy and Mister Smith agree to help Jeremiah on a recon mission—with chilling results. Rachel, a resistance fighter, shows them the size and scope of Daniel's operation and introduces them to a defector from Daniel's team. Now they must get him back to Thunder Mountain.

28. "Crossing Jordan" (Sept. 3, 2004): Daniel's troops, commanded by Sims, raid the towns that have joined Thunder Mountain's alliance. Mister Smith, haunted by a dreadful vision, rages at God. Jeremiah and Kurdy find a refugee from raided town Ridgeway, who says that Sims is heading for Innsmouth. Sims has beaten them there and spread terror and destruction.

29. "Running on Empty" (Sept. 3, 2004): Jeremiah wants revenge. He launches a one-man campaign against Sims, but Markus offers to help by setting up a sting. They bait a trap with rumors of truckloads of goods. As Jeremiah works through his grief, he, Kurdy and Markus prowl the countryside with a select crew. Erin wonders if Mister Smith really brings messages from God—and then he brings one to her.

30. "The Question" (Sept. 10, 2004): Markus reluctantly accepts that an army is needed to protect the Alliance. Kurdy will train the recruits. Mister Smith brings an intriguing message: God will grant each of them one miracle to prove his presence. When he leads Kurdy and Markus to a rendezvous with God, they learn some truths about themselves before skepticism sets in.

31. "The Past is Prologue" (Sept. 10, 2004): Kurdy makes a trip to East Clifton and his past. There, he ran with the toughest guys in town, but took off when they planned an evening of murder—and left two friends behind. One is dead now, and the other has a score to settle. So does Tony, leader of the gang. Will Lee bring help? Jeremiah finds a "Leave It to Beaver"-style house, and learns that the people in this town believe in the power of stuff. By maintaining a perfect family in a dream home they return to the blissful time before the Big Death. But they can't go outside.

32. "The Face in the Mirror" (Sept. 17, 2004): Frederick Monash, a key person in Daniel's operation, escapes from Daniel's forces but fails to rendezvous with Rachel's underground when he defects. She seeks help from Jeremiah but won't tell him who she's trying to find. Turns out that Decon worked with Monash at Valhalla. Jeremiah is no longer sure he can trust his father.

33. "State of the Union" (Sept. 17, 2004): Kurdy and Mister Smith invite Jeremiah to join them in their run to deliver radios to Alliance towns. But Sims and his troops are near, and they find Three Hills devastated instead. Sims is building a tower to jam Alliance communications and the three decide to take it out. Smith tells Kurdy the truth about Libby's death.

34. "Interregnum Part 1" (Sept. 24, 2004): Thunder Mountain faces war as Daniel's forces close in. Can they trust Lee Chen to find out who is sabotaging equipment at Thunder Mountain? Erin divulges a secret and Mister Smith tries to set things right, but could die in the attempt. Enemy troops pin Marcus down while Jeremiah and Kurdy run operations from Milhaven. Mister Smith's secret sends Jeremiah on a private quest.

35. "Interregnum Part 2" (Sept. 24, 2004): Sims prepares to attack the Alliance. Jeremiah and Kurdy must combat enemy forces outside and in to protect their future. This is the series-ending finale.





Related Articles
Editor's Picks Articles
Top Ten Articles
Previous Features
Site Map





Content copyright © 2023 by Helen Angela Lee. All rights reserved.
This content was written by Helen Angela Lee. If you wish to use this content in any manner, you need written permission. Contact Helen Angela Lee for details.