The Munsters Season One Episode Guide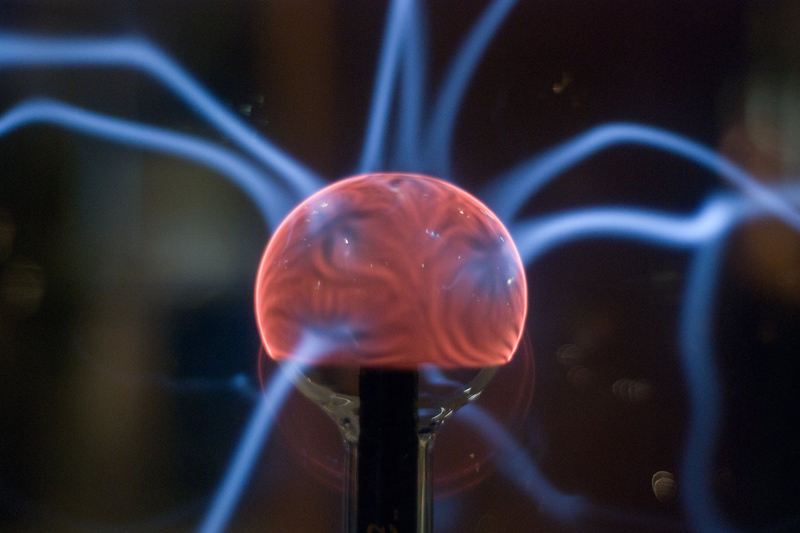 Here's your complete guide to the first season of The Munsters, which debuted in September of 1964. See how many of these episodes you remember! And be sure to look for the trivia alerts scattered throughout the guide for more fascinating information.


Season One - 1964-1965


09/24/64 - Munster Masquerade
Marilyn's boyfriend invites the entire Munster family to a Halloween party.
Featuring: Mabel Albertson, Frank Wilcox, Linden Chiles

10/01/64 - My Fair Munster
When Grandpa creates a potion to bring love to Marilyn, things naturally goes awry.
Featuring: Claire Carleton, John Fiedler, Edward Mallory

10/08/64 - A Walk On The Mild Side
Herman can't sleep, so he goes walking in the park. The police think he is some sort of mugger.
Featuring: Cliff Norton, Roy Roberts

10/15/64 - Rock-A-Bye, Munster
Herman overhears Lily talking about a baby, and thinks she's pregnant. Actually, she's just agreed to babysit for a vacationing friend.
Featuring: Paul Lynde, Marilynn Lovell, Sid Melton, Peter Robbins

10/22/64 - Pikes Pique
The gas company runs up against the Munsters when they attempt to run a pipeline under their mansion.
Featuring: Richard Deacon, Jane Withers, Pat Harrington

10/29/64 - Lo-Cal Munster
Herman's Army uniform doesn't fit him any longer and a reunion is coming up, so he goes on a diet.
Featuring: Dick Winslow, Monty Margetts, Elsie Baker, Diane Cortney, Scott McCarter, Caryl Rowe

11/11/64 - Tin Can Man
Eddie builds a robot for his science project, and it turns out to be nothing but trouble.
Featuring: Arch Johnson, Richard Simmons

11/12/64 - Herman The Great
Herman needs money, so takes a pro wrestling job, calling himself "The Masked Marvel".
Featuring: John Hubbard, Johnny Silver, Teddy Eccles, Jimmy Lennon, Tiger Joe Marsh, and some actual wrestlers: Count Billy Varga, Gene LeBell, Jay York, The Great John L. and Matt Murphy

11/19/64 - Knock Wood, Here Comes Charlie
Herman has a twin, and he's coming for a visit. Problem is, he's quite a shady character. Fred Gwynne plays both roles. Guest: Mike Mazurki

11/26/64 - Autumn Croakus
Grandpa sends for a mail order bride. The woman who shows up is the Black Widow, who marries for money and then murders her husbands. TRIVIA ALERT - in the opening scene, a member of the crew can be seen wandering around near the staircase.
Featuring: Neil Hamilton, Linda Watkins, Richard Reeves, Jerry Mann

12/03/64 - The Midnight Ride Of Herman Munster
Herman takes a snooze in the family car, which is then stolen by bank robbers who take him along on a bank job.
Featuring: Lennie Weinrib, Maxie Rosenbloom, Lee Krieger, Joe Devlin, Val Avery, Joel Donte, Pat McCaffrie, Vince Williams, Mike Ross

12/10/64 - Sleeping Cutie
Trying to cure her insomnia, Grandpa accidentally gives Marilyn a potion that puts her in a deep sleep.
Featuring: Grant Williams, Walter Woolf King, Gavin MacLeod, John Hoyt

12/17/64 - Family Portrait
Are the Munsters the 'Average American Family'? A magazine seems to think so based on a computer error, and shows up for a photo shoot. TRIVIA ALERT - This is Beverly Owen's last episode as Marilyn.
Featuring: Harvey Korman, Roy Roberts, Fred Bair, Bill Daniels

12/24/64 - Grandpa Leaves Home
Grandpa's feeling unloved and unwanted, so he runs away and gets a gig doing magic tricks.
Featuring: Robert Strauss, Iris Adrian, Sarah Ross, Bill Duncan, Bill Couch, Nicky Blair

12/31/64 - Herman's Rival
Herman and Grandpa think that Lily's having an affair since she's away so much. It turns out she's moonlighting as a palm reader.
Featuring: Irwin Charone, Lee Bergere, Karen Glynn, Chet Stratton, Tommy Farrell

01/07/65 - Grandpa's Call Of The Wild
While the family is on a camping trip, Grandpa turns himself into a wolf, but then can't seem to change himself back.
Featuring: Mike Ragan, Bing Russell, Don Haggerty, Ed Peck, Curt Barrett

01/14/65 - All-Star Munster
Herman shows up at Marilyn's college, and is mistaken for a basketball player. He's signed up, and soon he's an all-star.
Featuring: Pat Buttram, Robert Easton, Frank Maxwell

01/21/65 - If A Martian Answers, Hang Up
Herman thinks he's heard Martians on his ham radio set. It's really just a couple of kids playing around with their walkie talkies.
Featuring: Ray Montgomery, Larry Thor, Ronnie Dapo, Pat Rosson, Dort Clark, John Stenner, Herb Rudley

01/28/65 - Eddie's Nickname
Eddie is upset because his schoolmates call him 'shorty'. Grandpa's solution is to make a potion to help him grow. Of course it backfires, and Eddie grows a beard instead.
Featuring: Paul Lynde, Alice Backes

02/04/65 - Bats Of A Feather
Eddie thinks he's taking his pet bat Igor to school, but it's really Grandpa, who turned himself into a bat.
Featuring: Barbara Babcock, Tom McBride, Ronnie Dapo, Jimmy Mathers, Alvy Moore, Gilbert Green, Sally Mills, Frank Gardner, Alan Hunt

02/11/65 - Don't Bank On Herman
When Herman and Grandpa visit their bank, they are mistaken for bank robbers.
Featuring: Mousie Garner, Maurice Manson, Pitt Herbert, Audrey Swanson, Jack Bernardi

02/18/65 - Dance With Me, Herman
Marilyn's college is holding a dinner dance for the student's parents, so Herman takes dancing lessons in preparation. But he's chosen the wrong dance school.
Featuring: Don Rickles, Joyce Jameson

02/25/65 - Follow That Munster
Lily suspects Herman is cheating on her, so hires a detective to follow him. Actually he's working a second job at night. As a detective. And he ends up following himself. TRIVIA ALERT - Herman makes a sketch of the suspect, and this sketch was actually drawn by Fred Gwynne, who plays Herman.
Featuring: Herb Armstrong, Doris Singleton, Mike Winkelman, Miss Ronnie Haran

03/04/65 - Love Locked Out
Herman stays out too late partying, which upsets Lily. They each go to see marriage counselors, and don't realize that they are each seeing the same counselor.
Featuring: Elliot Reid, Norman Grabowski, Bryan O'Byrne

03/11/65 - Come Back, Little Googie
Eddie's friend Googie convinces Grandpa that he has been turned into a monkey. It's all just a trick, though. TRIVIA ALERT - Googie is played by Billy Mumy, who turned down the role of Eddie Munster. His parents didn't go along with the make-up he would need to wear. Later in life, Billy Mumy grew up to be Bill Mumy, who wore lots of prosthetics and makeup as a Minbari on Babylon 5.
Featuring: Billy Mumy, Russ Conway

03/18/65 - Far Out Munsters
The Munsters rent their house out for a week to a rock and roll band seeking some peace and quiet away from their fans, and the family goes to stay in a motel.
Featuring: The Standells (Larry Tamblyn, Gary Lane, Tony Valentino, Dick Dodd), Alex Gerry, Zalman King, Kelton Garwood, Sue Winton, Tom Curtis, Frank Killmond

03/25/65 - Munsters On The Move
The Munsters must move to Buffalo if Herman is to take a promotion. They sell the house, and the buyers want to tear it down!
Featuring: Bert freed, Eddie Hanley, Lenore Shanewice, Alma Murphy, Jan Arvan, Bella Bruck, Charles Seel, Joey Scott, Hydia Westman

04/01/65 - Movie Star Munster
A couple of con artists dupe Herman into starring in a movie. Really, they are staging car accidents to collect money from insurance companies.
Featuring: Jesse White, Walter Burke

04/08/65 - Herman The Rookie
Leo Durocher signs Herman up to play with the Dodgers after Herman hits a ball halfway across town. TRIVIA ALERT - Ken Hunt plays a catcher, and is really a baseball player and the father of series regular Butch Patrick.
Featuring: Leo Durocher, Elroy Hirsch, Gene Darfler, Ken Hunt.

04/15/65 - Country Club Munster
Herman wins membership in a country club for the whole family. They grow disenchanted, but Herman loves the golfing.
Featuring: Woodrow Parfrey, J. Edward McKinley, Dan Tobin, Janet Dey, Sally Ross, Al Checo, Johnny Jacobs

04/22/65 - Love Comes To Mockingbird Heights
A banker courts Marilyn, thinking that she is very rich after the family makes a huge deposit as a favor for a relative.
Featuring: Charles Robinson, Richard Hale

04/29/65 - Mummy Munster
Herman falls asleep in a museum (he really needs to quit falling asleep outside the house), and it's assumed that he is an Egyptian mummy.
Featuring: Pat Harrington, Phillip Ober, Diana Frothingham, Dennis Cross, Pat McCaffrie, Ralph Smiley

05/06/65 - Lily Munster, Girl Model
Lily Munster is hired as a fashion model! What more can be said?
Featuring: Roger C. Carmel, Lois Roberts, Sally Morris, Sondra Matesky, Nina Shipman, Susan Wedell, Tracey Butler, Kimberly Beck

05/13/65 - Munster The Magnificent
Eddie tells his school that his father is a wonderful magician, and now Herman has to perform at talent night.
Featuring: Dave Ketchum, Eddie Ryder, Stuart Nisbet

05/20/65 - Herman's Happy Valley
A magazine ad convinces Herman to buy vacation property, and it turns out not to be what was promised.
Featuring: John Hoyt, Richard Reeves, Bartlett Robinson

05/27/65 - Hot Rod Herman
Eddie brags that his dad is a great driver and enters him in a drag race. (Eddie needs to stop embellishing his dad's talents!)
Featuring: Henry Beckman, Brian Corcoran, Ray Montgomery, Gavin MacLeod, Eddie Donno

06/04/65 - Herman's Raise
Lily pushes Herman to ask for a raise at the funeral parlor. He does, and is promptly fired.
Featuring: John Carradine, Benny Rubin

06/10/65 - Yes, Galen, There Is A Herman
Herman helps and befriends a kid who he found trapped in a fence with his head stuck between the bars. Later, both their families think they are making things up.
Featuring: Brian Nash, Walter Brooke, Marge Redmond, Harvey Korman

NOTE: THIS INFORMATION COMES FROM THE BELLAONLINE.COM SCIFI TV ARCHIVES. ENJOY!






Related Articles
Editor's Picks Articles
Top Ten Articles
Previous Features
Site Map





Content copyright © 2023 by Helen Angela Lee. All rights reserved.
This content was written by Helen Angela Lee. If you wish to use this content in any manner, you need written permission. Contact Helen Angela Lee for details.