Tips for Cooking With Kids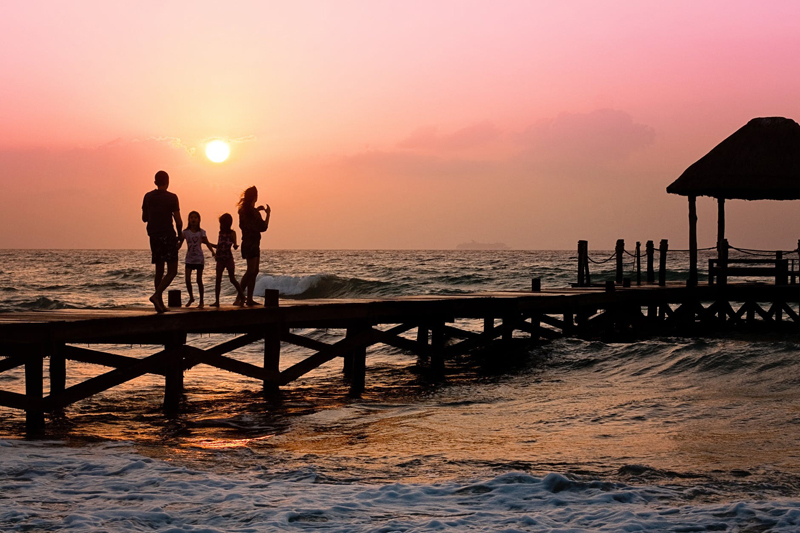 Most of the cooking with kids articles on the Web are really a collection of recipes simple enough for children to make. They don't tell you HOW to cook with kids. They content themselves with telling you WHAT to cook.

Oh, sure, a few sites will tell you to make sure the children wash their hands before they begin (a given); some will say make sure they wear aprons (optional) but few articles will actually tell you how to survive cooking with your children in the kitchen.

Nineteen years ago I learned to cook with an eager, grabbing child on my hip. Since then all six of my children have spent time in the kitchen and we've all survived. Best of all, all of my children still want to spend time in the kitchen and they all have their favorite dishes they love making!

What can you do to make sure everyone enjoys their time together?

Plan additional time. Do not invite them in to make cookies with you on the day you have to get them to the school in 45 minutes. Cooking with children will take more time than usual. Double the time needed.

Plan the workstation. Kids want to be able to see. Younger ones will have to stand on chairs. If they park the chairs in front of the drawers or cupboards you will need, that can get frustrating. Can you move everything to the table? Plan your location beforehand.

Let the children share tasks. All kids like to break eggs. Pass the eggs around and let them each break on. To prevent egg shells in the food, let them break the eggs into a bowl first. Children can also take turns adding ingredients. If you have three children and only one cup of flour, divide it into thirds. Help them mix the foods. You can even help very young children by holding the spoon in their hand while you stir with them.

Read the recipe. When children get older they like to read the recipe out loud to you. By reading the recipe ahead of time you can help them with pronunciation and measurements as they read. Younger children may not be able to read the words but you can point out the numbers and ask them, 'how many eggs do we need?'

Be safe. Do not let children handle sharp knives, kitchen shears, peelers or graters until they are older. When they are old enough, teach them the proper way to hold, pass, store and use each item, including how they should hold their fingers while using the tool. In the meantime plastic knives, butter knives, even spoons can be used to cut a variety of soft foods from bananas to hard-boiled eggs. If the finished pieces are not perfectly sized, that's okay. Praise them for their efforts. Skill will come with time.

Keep them protected from hot things. Younger children can pour cake batter into a pan but an adult should put it in the oven and take it out later. Turn all handles to the back of the stove and use the back burners whenever possible. Warn children even when things are warm. A splatter of simply warm sauce can startle them and produce a dangerous jerking response if they are surprised.

Let them taste. This is part of the fun and the reward of cooking. It is also important for developing their cooking ability. As they get older you can encourage them to sample the dish at various stages and ask them what would make it taste better. Let them think it through and you may be impressed by their answers.

Help them learn. Show them how yeast grows and explain to them what it is for. Let them watch as you add baking soda to milk or food coloring to the batter. Why does cornstarch thicken gravy? Help them learn the basic principles of cooking. As they get older you can teach them even more, such as how to test for doneness, how to tell if a sauce is separating and how to remove skin from a chicken.

Let them understand the service of cooking. Talk about sharing the cookies you are making with a neighbor. Tell them how much their daddy enjoys the meal their fixing. Let them feel that they are going to help make someone very happy with their kitchen efforts. It will give them a good feeling about cooking now and for in the future. Children want to help and serve others.

Prevent arguments by praise. Tell them how much you enjoy their help, how glad you are that they are taking turns. Thank them for sharing with their siblings.

Teach them to clean as they go. As soon as they are done with the eggs, ask them where the shells go. Where do the dirty dishes go? Ask them, let them think of the answer and then let them follow through. Soon you won't have to ask them anything.

Also, give them each their own washcloth and you will be amazed at how much they wipe up after themselves, without you even saying much. It seems to be natural for them and their own cloth makes it easier and gives them a sense of personal responsibility.

Talk to them. You will be surprised at the conversations that will be cooked up in your kitchen. Let the conversations come. You may find that real joy of having children in the kitchen is the visiting.

Brag. Tell your family at dinner time, who made the salad. Tell your youngest one the drink he made out of powdered drink mix is wonderful. If their food needs a little flavor help, kindly suggest that then work together. Praise the final product.

Kids can work in the kitchen. Yes, it takes more time, more effort, more intervention and creates more dishes, but it also creates more memories and that is worth it.



You Should Also Read:
Baking Bread Together


Related Articles
Editor's Picks Articles
Top Ten Articles
Previous Features
Site Map





Content copyright © 2021 by T. Lynn Adams. All rights reserved.
This content was written by T. Lynn Adams. If you wish to use this content in any manner, you need written permission. Contact Jamie Rose for details.