Preview - Being Human, Season 2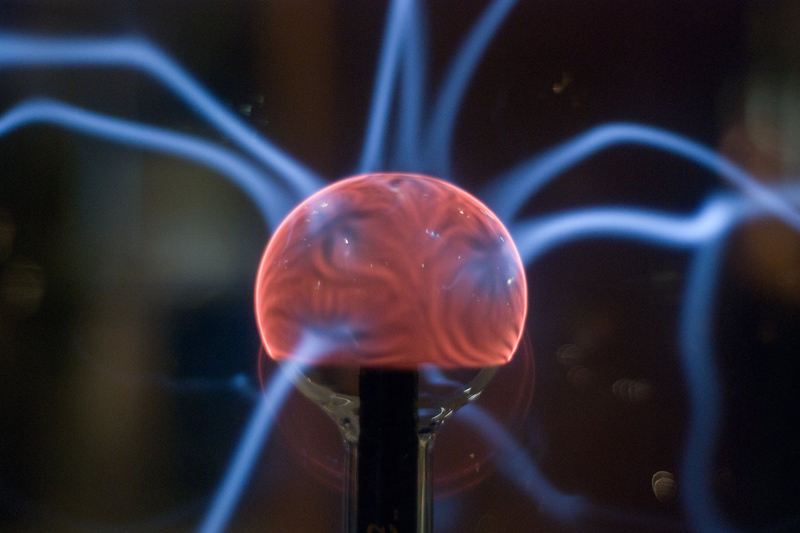 This weekend the second season of BBC America's "Being Human" begins in America. Catch it after the season finale of "Doctor Who" on Saturday, July 24 at 10 p.m. ET. The drama (with a touch of humor) features Russell Tovey, Lenora Crichlow and Aidan Turner as a werewolf, vampire and ghost, trying to live "normal" lives. The DVD for the first season was released this week, so if you want to catch up on the first six episodes, you can check it out either on DVD or by way of XBox Live Marketplace and iTunes.


NOTE: SPOILERS AHEAD

Here's what's happening on the show in its second season: the gang hopes it can return to normality after the death of vampire leader Herrick, but Professor Jaggat and Kemp are hot on their tail. These two religious zealots want to experiment on supernatural beings. George the werewolf (Tovey) is upset about his role in Herrick's death and about the fact that his girlfriend now knows his secret. Annie (Crichlow), the ghost who has turned down the door of death, must now deal with the consequences of that decision. And Mitchell (Turner) must figure out how to help calm the now out-of-control vampire society.

The following second season information comes out of a press release from BBC America:

Episode 1: Vampire society is in complete chaos after the death of Herrick, and it's just a matter of time before it implodes. Mitchell must do something, but what? Meanwhile, George is dealing with the fact that he has crossed the line and killed someone--and on top of that, he discovers the horrible truth about Nina. Annie feels confident and visible, and decides to get a job.

Episode 2: Annie meets a man, but her new guy Saul may not be what he seems to be. In fact, he's more interested in a date with Death than a night with Annie. Mitchell attempts to find ways to contain the vampire world while George and Nina try to maintain a normal relationship. Good luck with that one…

Episode 3: We saw it coming: Mitchell becomes the reluctant de facto leader of vampires in order to stop the increasing number of random killings. He also starts to develop a relationship with the new doctor at work, Lucy Jaggat, who studies werewolves. I sense a conflict of interest here. Meanwhile, George tries to get over Nina's departure by helping Annie play Cupid for her old boss Hugh.

Episode 4: George gets a new job, a new girl and a new cage (to transform in), in a desperate attempt to contain his inner wolf and be normal. I think it's safe to say this isn't going to happen anytime soon. Annie meets a mysterious ghost who offers to help her keep Death at bay. Mitchell becomes even more entrenched in vampire society.

Episode 5: We learn why Mitchell won't kill, thanks to an event in his past, but right now he's struggling with his desires. Oh, and his relationship with Dr. Lucy gets pretty intense. George and his new girlfriend Sam continue to develop their romance, and Annie babysits for a ghost infant. I'm thinking this has comic potential.

Episode 6: Annie's new job is working with a stage psychic, which pays off for her emotionally as she helps ghosts resolve their issues with the living. Then, her mom appears in the audience. Talk about a complication. Meanwhile, the after-effects of Lucy and Mitchell's passionate encounter his some shocking results and Sam must ask George something very important.

Episode 7: Mitchell discovers something disturbing about Lucy and the vampire massacre and vows revenge. Nina returns to George's life, causing romantic angst. Annie thinks it may be time for her to pass on. George, Nina and Annie somehow end up (as prisoners for experimentation, I assume) in Lucy's research facility, and only Mitchell can save them.

Episode 8: Showdown at the research facility! Can Mitchell save his friends? More importantly, can he save them without costing him his own soul? Is it truly the end for Annie? Oh, how will the season end? Stay tuned to find out.

For additional information on the show, including a seven-minute preview of the second season of "Being Human," go to the website from the links below.
You Should Also Read:
BBC America


Related Articles
Editor's Picks Articles
Top Ten Articles
Previous Features
Site Map





Content copyright © 2023 by Helen Angela Lee. All rights reserved.
This content was written by Helen Angela Lee. If you wish to use this content in any manner, you need written permission. Contact Helen Angela Lee for details.