Women's History Month Is Over!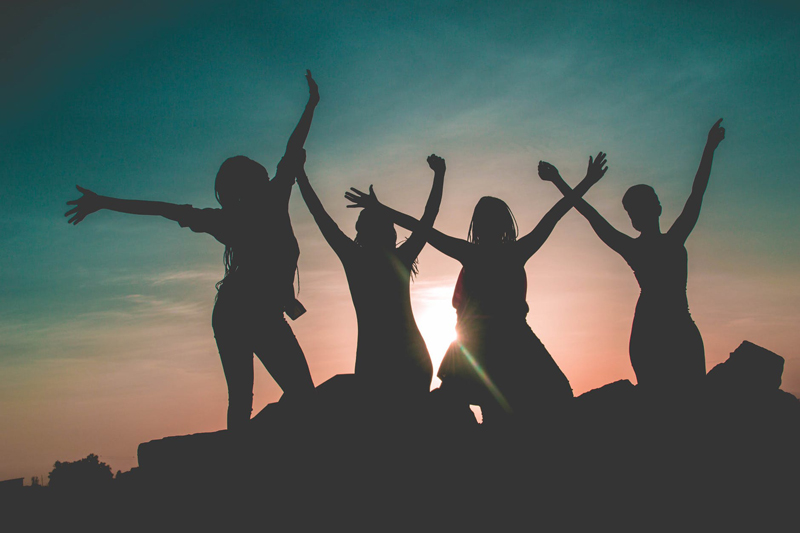 The cessation of Women's History Month will occur simultaneously with the end of March and once again much to the relief of many that time of the year will end for women in America.

Women's History Month traces its root to International Women's Day, first celebrated in 1911. In 1978, the California Education Task Force of the Sonoma County (California) Commission on the Status of Women initiated a "Women's History Week" celebration. The week of March 8th was chosen in order to make International Women's Day the focal point of the observance. The event received such enthusiasm and support, that in 1981 upon joint congressional petition, Congress passed a resolution recognizing a national "Women's History Week." In 1987 Women's History Week became "Women's History Month (WHM)." It has come regularly by presidential proclamation in March every each year since.

This year's theme was "Women Taking the Lead to Save Our Planet" and how excellent was the coverage of the first lady and her brilliant legal mind digging a garden on the south lawn of the White House? Perhaps by the time the vegetables are in Michelle Obama will have determined what her role at 1600 Pennsylvania Avenue is to be – in addition to wife, mother, gardener and appeaser of public opinion. The garden was the only big green news noticed by me all month.

In addition to the usual onslaught of "in celebration of WHM" advertising campaigns which focused and attempted to capitalize on the more publicized plights of women including but certainly not limited to: unwanted hair, orange peel asses, water retention, ill fitting brassieres and singular accountability for the fall of man; the president stayed busy attempting to capture the ever elusive empowerment of women. President Obama by executive order created the "White House Council on Women and Girls," the stated purpose of which is to "provide a coordinated federal response to the challenges confronted by women and girls and to ensure that all Cabinet and Cabinet-level agencies consider how their policies and programs impact women and families." It is fantastic that finally, our federal government has a council in place to provide a "coordinated federal response" to female challenges. "Coordinated federal response" sounds like FEMA. I won't go there. No word yet if the sub-groups "Council on Spotting Homicidal Pre-Teen Boys;" "Council on Getting to Know Your Sperm Donor;" "Council on Thirteen Year Old Girls Who Want to Have Sex With Freako Adult Men They Meet Online" and "Council on Getting Up Off Your Lazy Asses and Parenting Your Daughters" to name only a few have been formed as of this writing.

I parent my daughter thusly and to the very depth of my being: If she allows herself to believe this day and age that she, as a female, is a member of a disenfranchised group in America: then she will be. There exists a universe of difference between requesting that something be given and demanding that something be returned – between never having and having something taken. Women's "rights" are human rights. My daughter is human. She will ask for nothing. She will demand her birthright be returned. Her duty as a social creature is to help others do the same. Let's "council" that!

You Should Also Read:
International Women's Day?? What?


Related Articles
Editor's Picks Articles
Top Ten Articles
Previous Features
Site Map





Content copyright © 2019 by Gina Cowley. All rights reserved.
This content was written by Gina Cowley. If you wish to use this content in any manner, you need written permission. Contact Barbara Gibson for details.