Top Five SciFi TV Shows We'd Like to See on DVD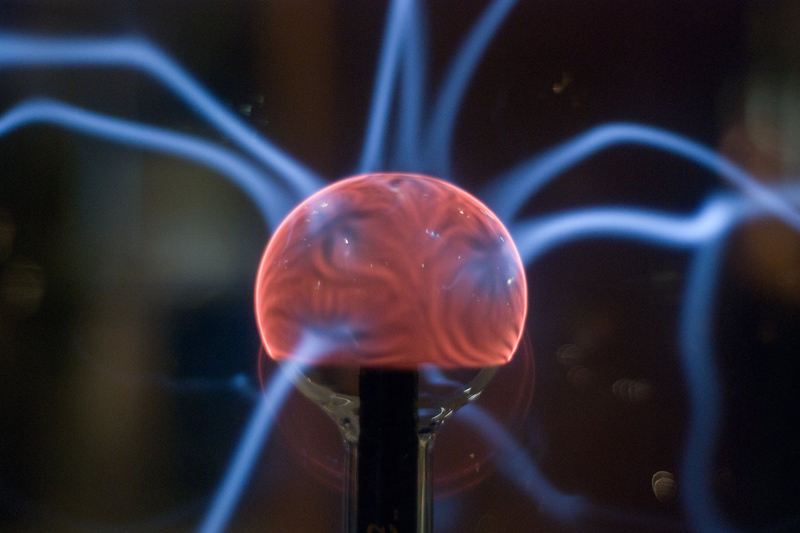 We're still crossing our fingers and hoping that someone will release these SciFi gems on DVD someday.

1. "Earth 2"

Remember this one from NBC's 1994-1995 season? "Wagon Train" in space? It's 2192 and most humans are living on space stations. Station designer and visionary Devon Adair (Deborah Farentino), whose son Uly suffers from a syndrome that only occurs on space stations, leads an expedition to found a colony on a planet that looks like the environmentally-devastated Earth. G889 is 22 light-years from Earth. But the group crash-lands on the wrong side of the planet, and they soon discover that it's not uninhabited after all. The expedition includes cocky pilot Alonzo (Antonio Sabato Jr.), young doctor and possibly spy Julia Heller (Jessica Steen), young Ulysses Adair (Joey Zimmerman) and married couple Morgan and Bess Martin (John Gegenhuber).

2."Captain Power and the Soldiers of the Future"

1987's syndicated children's show about five heroes fighting the Nazi-like machine empire of Lord Dread was a highly underrated J. Michael Straczynski treasure. Though the plot required a few spots for children to use their interactive toys, the writers of the show were able to create an exciting and mature story arc that resulted in many moving moments and an eventual character death. The team consisted of Captain Jonathan Power (Tim Dunigan), family friend Matthew Masterson (Peter MacNiell), strongman Michael "Tank" Ellis (Sven-Ole Thorsen), Robert "Scout" Baker (Maurice Dean Wint) and liberated Dread Youth member Jennifer "Pilot" Chase (Jessica Steen).

3. "The Tripods"

Okay, perhaps what this British television show could really use is a remake (are you listening, SciFi Channel?). After all, the series from 1984 seems a bit dated these days, but the story, based on a trilogy of novels by John Christopher, is still fascinating, even if the plot contained in the last novel was never filmed. Three boys, Will Parker (John Shackley), Beanpole (Ceri Seel) and Henry (Jim Baker), don't want to be "capped" by the ever-looming metal Tripods like all the other boys of a certain age. So they go on a search for the White Mountains, where they understand a resistance movement is being formed to fight the mysterious alien beings who have thrust the world back into a pre-Industrial time. Their adventures eventually lead them to a Tripod city, where they learn about the Earth's captors.

4."Misfits of Science"

Does anyone remember this NBC series, which starred Courteney Cox in one of her pre-"Friends" roles? Actually, it was a rather silly Friday night filler with bad acting—but it was also lots of fun. The premise: Dr. Billy Hayes (Dean Paul Martin, who died not long after the series ended) and Dr. "El" Lincoln (Kevin Peter Hall) specialize in biological oddities at the Humanidyne research company. When they discover a man still alive after having been frozen for 50 years, their boss fires them and wants to use the Iceman for military purposes. Out of a job and afraid for the Iceman's future, the two gather a group of freaks together to rescue him. The group includes Johnny B. (Mark Thomas Miller), who can shoot fire from his hands and Gloria Dinallo (Cox), a teenage psychokinetic. And it turns out that in an experiment gone awry, El himself can shrink to the size of a Ken doll.

5. "Something Is Out There"

The original 1988 TV miniseries could very well have been inspired by the first "Alien" films, with a feel that "The X-Files" made popular three years later. Unfortunately the resulting series only lasted about eight episodes. A police officer (Joseph Cortese) investigates brutal murders in which the body organs have been removed, only to find that a young woman at a crime scene (Maryam D'Abo) is an med-tech from an interstellar prison ship—and the murders have been committed by a shapeshifting alien now loose on Earth. The series continued with Ta'ra and Jack continuing their alien hunt—which was never resolved. Occasionally you can catch the movie on cable or on SciFi, but we'd like to see the whole thing on DVD!



Related Articles
Editor's Picks Articles
Top Ten Articles
Previous Features
Site Map





Content copyright © 2022 by Helen Angela Lee. All rights reserved.
This content was written by Helen Angela Lee. If you wish to use this content in any manner, you need written permission. Contact Helen Angela Lee for details.